Suffolk student turned teacher; Professor Scott Young talks Media Law
Alumni Scott Young is no stranger to Suffolk University, and is returning to campus as an adjunct of professor of media law. 
According to the Suffolk website, media law is described as "a class that explores the legal rights, responsibilities, and constraints on the media and on media professionals. Focus on defamation, copyright, obscenity, broadcast regulation, and media-related tort law."
Young takes his role at Suffolk seriously, as he was once on the other side of the classroom. Young is a 2011 graduate who majored in broadcast journalism and film, and is teaching the very same class where he discovered his love of law. 
"This media law course just might be what first made me think I would like to go into law," said Young. "At the end of the semester, I was the only journalism major who really enjoyed it."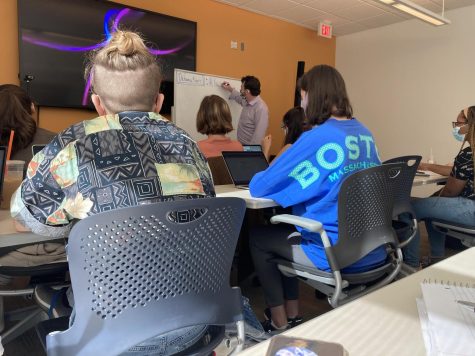 Young told a story of how he bumped into one of his old professors during his law school interview, only to be told he'd make a great teacher. When asked if there was a class he would ever want to teach at Suffolk, Young responded with "media law."
After deciding to take the next steps to get his master's degree in law, Young asked a friend if he should go to Suffolk or another school. She joked that he shouldn't go into law at all, and instead to follow whichever school offered more money. Years into his program he met with her again and told her he chose the other university. This friend is now his wife and they just celebrated their two year anniversary. 
In 2018, Professor Deb Geisler, Young's former media law professor, needed someone to fill in for her three weeks into the semester. Young had been in contact with Geisler after he got in touch two years into his program to thank her for what her class did for his life. Young took over and has been moonlighting at Suffolk ever since. 
"She left very big shoes to fill in a very important course," said Young. 
Young has since made the course his own. Though he based his syllabus off of his old professor's, he has made some amendments. 
"I want to cover all the important material for journalism students so they understand the legal standards that they have to know, and teach them things that will empower them," Young said. 
He also stressed that it is important for law students to feel comfortable in the course and learn things like tort law, which is described as an act or omission that gives rise to injury or harm to another and amounts to a civil wrong for which courts impose liability.
"Media law is difficult because you can't move or teach it at the pace of a typical law class," said Young.
"During my first time teaching, I could tell within the first 30 minutes who was a law major and who was a journalism major, but now it's a more mixed group," said Young.
Young hopes to continue on at Suffolk while also working as a State House Legislative Staffer, meaning he works for a member of the State Senate. His job includes handling media and government relations for a legislative office that's especially focused on climate and clean energy policy.
"I would love to keep teaching adjunct, maybe more classes or even workshops," Young said. "I'm really excited and looking forward to seeing where this goes."
Follow Ashley on Twitter @Ashleyfaichi14
Leave a Comment
About the Contributor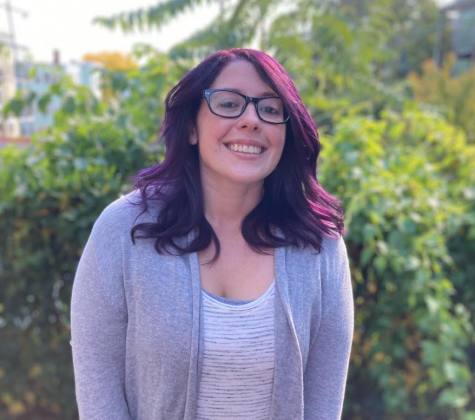 Ashley Fairchild, Asst. Copy Editor | she/her
Ashley
is a senior majoring in print/web Journalism. Outside of Suffolk, she can typically still be found with her nose in a book and her hand wrapped around a coffee mug. She enjoys lifting weights, finding new cafes and most importantly, playing with her dog, Pepper.
Follow Ashley on Twitter @AshleyFairchi14