Volleyball rookie racks up the recognition
Freshman standout McKenna Keowen has proven to be a valuable asset to Suffolk University's volleyball team, winning a conference rookie of the week not once but twice in September. 
Keowen took home the Commonwealth Coast Conference (CCC)'s player of the week award alongside the rookie of the week award earlier in the month and reclaimed the title of rookie of the week for a second time last week. 
"Her statistics have been off the charts," said volleyball Head Coach Scott Blanchard. "Her hitting percentage, number of kills, digs and her serving all goes to show what an all around game she has."
Keowen's recognition is based on personal statistics and game play; it does not factor in wins or losses of the entire team. 
"We were 0-2 last week and McKenna was still the highest performing freshman in the league," Blanchard said.
This recognition came as a surprise for Keowen, who said that one of her goals for the season was to win this title. 
"I didn't really expect it, but when coach called me over, I was excited," Keowen said.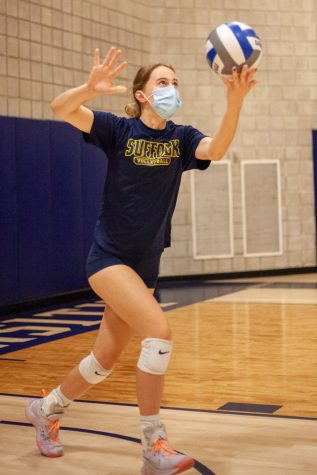 The California native has had her eyes on the prize since she first stepped onto the court in Boston. 
"She's come in and been placed in a very difficult position, especially for a freshman. We're depending on her to be a six-rotation outside hitter, so she has to be able to play the front row and the back row and she is a primary passer," Blanchard said. 
Keowen said her performance largely reflects the energy of the fans that are back in the crowd for the first time since the COVID-19 pandemic. 
"We could only play for parents last year in high school, so it's nice to now play for classmates," Keowen said. "Since the Ridgeway Building is small, any amount of fans feels like a huge amount of people."
Keowen's recent awards are also a reflection of the success of the women's volleyball team as a whole. 
"We have a tremendous freshman class and McKenna's just one of them," Blanchard said. She's been a standout so far but she'll tell you as much as anybody will, that she's here for the team."
The team has a current standing of 5-9 and is hoping to finish strong in the top half of the CCC. Be sure to catch the Rams at their next home game against Mitchell College Thursday at 7 p.m. in the Ridgeway Building at 148 Cambridge St.
Follow Ellie on Twitter @EllieMarr21
Leave a Comment
About the Contributor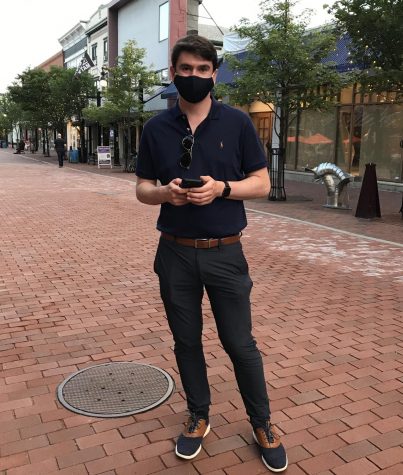 James Bartlett, Multimedia Editor, SJ Podcast Host | he/him
James Bartlett is a junior studying print and web journalism. Originally from Lowell, Massachusetts, James enjoys Boston sports, as well as the arts scene Boston has to offer. James has a strong interest in political journalism.
James is also the host of The Suffolk Journal Podcast.
Follow James on Twitter
@James_bartlett8
Email him at
[email protected]