University updates COVID-19 procedures and protocols
With COVID-19 still raging in the United States, Suffolk University has updated it's pandemic-era policies to help students stay safe and find a new normal this fall. 
"Suffolk strives to make decisions based on sound scientific data and to prioritize the health and safety of our community to the best of our ability," said Medical Director of Suffolk's Counseling Health and Wellness (CHW) Tracy Allen. 
Allen added that Suffolk has changed its COVID-19 policies from last year based on new data and updated research.

Since the COVID-19 vaccine was not widely available during the last academic year, students and staff experienced stricter rules around campus. Masks were required in all spaces on campus and students were not allowed to have guests in their residence hall. Students were required to get tested twice a week and were placed in single person dorms to promote social distancing.
"The role of our COVID-19 on-campus surveillance testing plan last year was to interrupt viral transmission by detecting asymptomatic or pre-symptomatic infection, isolating the infected individual and quarantining all close contacts as quickly as possible," said Allen.
This year, the COVID-19 vaccine is required for all students and staff on campus unless there is a legitimate medical condition or religious objection. According to the university's website, the percentage of students and staff either vaccinated or with a vaccination in progress is 96.84% and 97.43%, respectively.
Acting Mayor Kim Janey announced a new mask mandate for the city of Boston in all indoor spaces beginning Aug. 27. 
It is still required that students and staff, regardless of vaccination status, wear their masks at all times within indoor campus spaces.
"While the FDA and WHO approved COVID vaccines are extremely effective, there is still a risk of transmission due to the virulence and infectivity of the now-predominant Delta variant," said Allen. 
Suffolk's health policies are all based on information from the Boston Public Health Commision and the Massachusetts Department of Public Health, as well as scientific research and information gathered from the Center for Disease Control and Prevention (CDC) and World Health Organization (WHO) said Allen. 
While last year's testing policy required students to be tested twice a week in the university's Sargent Hall, on-campus students are now able to be tested within their own residence halls once a week. Testing is mandatory for those who live on campus, play in university sports or receive an exemption from the vaccine. 
"The decision to relocate COVID testing to residential students' own buildings was made in order to decrease obstacles and increase ease of access to testing for the populations of whom we require it," said Allen. 
According to public health guidance, fully vaccinated individuals are not required to participate in surveillance testing unless they are part of certain high-risk populations and those at an increased risk for contraction of the virus. Allen said students living on campus are therefore at an increased risk of getting COVID-19 due to close-quarter living conditions.
Also at increased risk are athletes and those who are a part of student productions, according to Allen. Student athletes are tested through the athletics department at a separate site. Students participating in a show are being asked to get tested during the rehearsal and production periods, according to Performing Arts Director Kristin Baker.
In the event that a student tests positive, CHW is responsible for directing that student through the protocols of quarantining and treatment. Allen explained that the biggest difference from last year is that individuals who are fully vaccinated do not have to quarantine if they are identified as a "close contact." 
That student is now only responsible for monitoring their symptoms and/or getting a test to determine if they are infected with COVID-19. However, fully vaccinated individuals are still required to quarantine for 10 days if they test positive. 
Suffolk's COVID-19 policies are also subject to change if public health affairs decides to change their guidelines.
Follow Bryce on Twitter! @brycereagan1
Leave a Comment
About the Contributors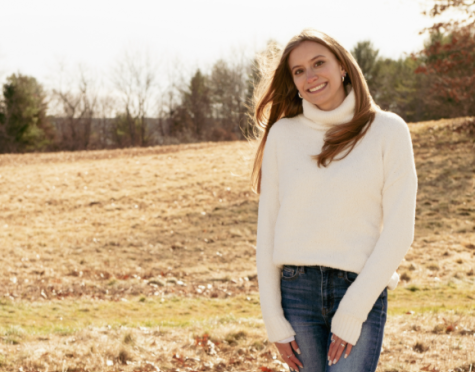 Bryce Reagan, Staff Writer | she/her
Bryce is a senior from York, Maine majoring in broadcast journalism. She loves to read and write, listen to music, explore the city, and hang out with friends. She also loves finding new and exciting things to do around Boston and back in her hometown. After graduation, she plans to try and travel as much as she can and hopefully be working in a newsroom.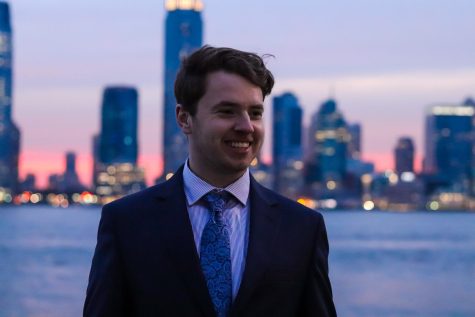 Nick Frieburger, Sports Editor | he/him
Nick is a senior journalism major at Suffolk University and is originally from Kingston, Mass. He is extremely passionate about Boston sports but has a specific love for the Celtics. His biggest claim to fame is watching every Celtics game since 2012. In his free time, he can be found relaxing and watching basketball or football while listening to music.