STUDENT AND THE CITY: Is it important to be single in your 20s?
Student and the City is a column dedicated to asking the big questions that all college-aged students are asking. It will explore different social concepts within the younger generations regarding relationships, lifestyle, social media and more. 
---
Growing up on sappy rom-coms and Disney movies, I have always been a hopeless romantic. It's hard not to fold under the pressure of getting into a relationship when you see a surplus of happy couples holding hands during your walks through the city or looking picture-perfect on Instagram. While all my friends have their Friday date nights, I sit alone with a pint of ice cream watching Carrie Bradshaw hit it off with some guy for the millionth time on my TV screen.  
However, when my friends tell me they're staying home for the night to avoid a fight or won't look up from the long message bubbles on their phone at brunch, my Friday nights don't seem so bad. 
The question is: Is it important to be single in your 20s? 
When you are in a relationship, your life is not fully your own—your time and your energy are often shared with another. Their problems become your problems and vice versa. When you are on your own, your days are all yours. At the end of the night, you put your own head on your own pillow and you wake up to yourself without your partner on your side, on your mind or on your phone. You go through your own routine and go by your own schedule. 
While you are young, you get to take advantage of this complete independence and, not find yourself, but create yourself. Single life exists without the distraction of someone else. You are allowed to allot all your time to concentrate on your inner healing and growth. Spend this extra time trying out anything and everything and find what lights your spark and what you love to do. You can reflect on the struggles you face in your life and recognize how to become your best self. 
Learn how to be in a relationship, while out of a relationship. Being single gives you clarity without love or worry blinding you from what is right in front of you or what is inside of you. Look at your past relationships, and the current relationships you have with your friends, enemies, parents or siblings. Identify your insecurities, your triggers and your reactions. What do you want to change about yourself? What do you genuinely value? Without the potential consequences of hurting your partner, experiment with your life and discover who you want to be. 
My aunt once gave me a piece of advice that I think about every day. She told me that to have a successful relationship one day, you need to realize for yourself that you can be alone. You need to know you can depend on yourself, and you need to be alone to do this. Be able to take care of yourself, adapt to new situations and learn how to accomplish things on your own. Find ways to make yourself happy. 
If you know you are capable of being alone, you will never let anyone treat you wrongly. When you know you can take on this life on your own is when you will find your perfect person. And, you will be assured you are with them because you want to be with them—not because you fear being without them. 
Until you honestly realize this for yourself, invest in the people that matter. Sit with your parents and watch a movie on a Saturday night. In college, you have the chance to meet new people and potentially make lasting friendships. Don't let your search for companionship or plans with your partner stop you from getting close with your people. 
While you're young and single, take every opportunity that life throws at you and take risks without having to consider someone else. Once you find your person, you will never have this freedom again. You don't know when you could find them, it could be tomorrow or it could be in 10 years. Until then, travel the world, take that job across the country, spend that money on yourself. Pursue your dreams and go after the life you want. Become the person you want to be.  
Leave a Comment
About the Contributor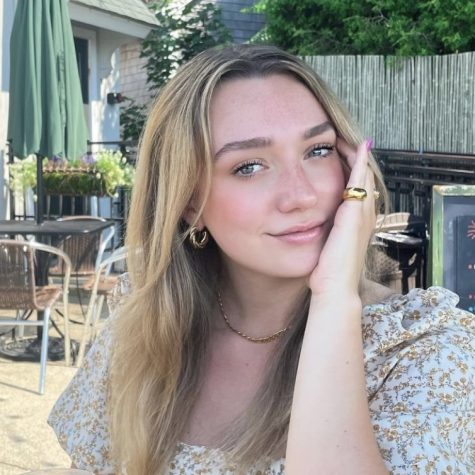 Julia Ahaesy, Opinion Editor, Social Media Manager | she/her
Julia is a senior studying public relations at Suffolk University. Along with her roles of co-opinion editor and co-social media editor at The Suffolk Journal, she writes weekly for her column,
Student and the City
.
On the few occasions she is not writing, you can find her buried in the latest issue of Vogue, wandering the city, or drinking too much coffee. Native to Massachusetts, she will be joining the Massachusetts Air National Guard after graduation. She is currently studying abroad in London, England. Julia hopes to continue traveling as she explores the arts and culture industries in her future.
Follow Julia on Twitter
@juliaahaesy
Email her at
[email protected]