Jonathan Karl gives inside look at the 'Trump show' in his new book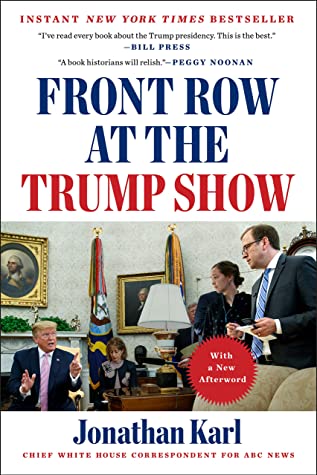 "You are worthless and you are weak," former President Donald Trump said in a statement to his press secretary, Stephanie Grisham.
This was one of several Trump quotes Jonathan Karl, Chief White House correspondent for ABC News, teased readers with from his paperback edition of "Front Row at the Trump Show," which was released last March. 
On March 16, Karl was joined by PBS White House correspondent Yamiche Alcindor on an Instagram live discussion about the book and their time covering Trump.
The two worked together at the White House and noted how the former president would react to taking their questions. Alcindor brought up a time when Trump called questions of hers "racist" and that Trump would seemingly try to spar with her in press briefings. 
Both journalists said Trump associated them with their on-screen personas, which he knew from watching TV, as opposed to them as the people in front of him at press conferences. 
"He was mad in a way that was very personal and very vitriolic," Alcindor said.
In the new edition of his book, Karl added a foreword and afterword to address the issues of the pandemic, insurrection and election. 
When the book was originally released last March, Karl had an ambitious book tour planned with parties to celebrate, but all of that came to a halt due to the COVID-19 pandemic hitting the United States.
"Everything was shut down, bookstores were closed. The timing of the book was better than I ever could have imagined," Karl said. "It's when he literally started doing the Trump show, with the briefings seven days a week."
In the Instagram event, Karl and Alcindor chatted informally about their time with the Trump administration and how it affected their reporting, while also telling each other about their views of events they covered.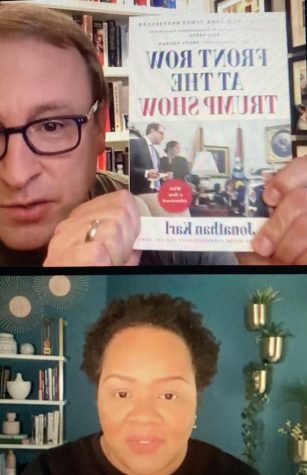 "You were at the top of your game," Alcindor said to Karl. "You stayed poised, you stayed relaxed and that is what was needed to cut through the noise of the Trump press conferences." 
Karl brought up a moment when Trump marched into Grisham's office and demanded she remove a journalist from the press room. When she refused, he let her know his true thoughts, namely calling her worthless, while Karl stood nearby. 
This is just one of many stories Karl teased from his new release. He also told attendees that he pushed back his deadline for the book multiple times so he could include events such as the election and Trump's response, as well as the insurrection. 
One story showed a side of Trump that he tried to keep hidden from the public, Karl said.
"Right as everything was happening with COVID, we met with the president and we knew we shouldn't shake anyone's hands. President Trump came in and joked 'Should we shake hands?' and I had no choice but to shake his hand. Trump's hand is the last hand I have shook since 2020," Karl said.
When asked by a viewer about a section in his original book that said Trump didn't have a massive death toll under his presidency, which changed after COVID-19, Karl reflected on the discrepancy. 
"The assessment becomes different, you certainly can't blame him for COVID-19, but did the death toll have to be so high? Were there mistakes made by the Trump administration? I think history will look back harshly on this time," Karl said. 
Karl's new paperback edition is available now, and he is working on another book to be released in the near future. 
Follow Ashley on Twitter @AshleyFairchi14.
Leave a Comment
About the Contributor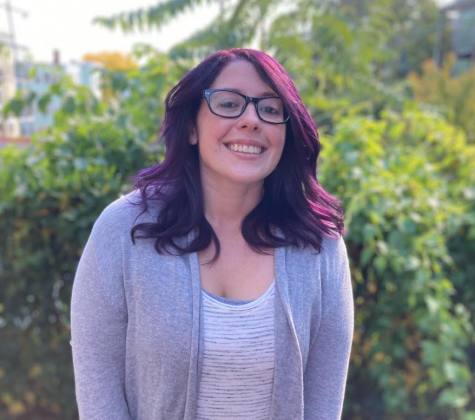 Ashley Fairchild, Asst. Copy Editor | she/her
Ashley
is a senior majoring in print/web Journalism. Outside of Suffolk, she can typically still be found with her nose in a book and her hand wrapped around a coffee mug. She enjoys lifting weights, finding new cafes and most importantly, playing with her dog, Pepper.
Follow Ashley on Twitter @AshleyFairchi14