Biden looks to ramp up vaccinations after third vaccine approved by FDA
The Johnson & Johnson single-dose Janssen COVID-19 vaccine was approved for use in the United States Feb. 27, and the company is aiming to have 100 million doses of the vaccine administered to Americans by the end of June.
This vaccine is the third to be approved for emergency use by the U.S. Food and Drug Administration, following two-dose vaccines from Moderna and Pfizer.
President Joe Biden announced during a White House press conference Monday that with the addition of Johnson & Johnson's vaccine, the U.S. will be able to vaccinate every American adult by the end of May.
However, CNN reported that distribution issues could prevent some adults from being fully vaccinated by May 31.
Johnson & Johnson is wasting no time in getting shipments of its vaccine across the country. Doses were first sent out on March 1, and are already being administered in several states, including at a few Massachusetts hospitals, according to the Boston Globe.
After being closely studied in the Phase 3 ENSEMBLE study at Janssen Pharmaceutical Companies of Johnson & Johnson, the vaccine is said to be available to individuals 18 and older, according to a statement on the company's website.
The statement also said the vaccine was proven to be 85% effective in preventing severe diseases throughout all areas that were studied. Researchers also found that after 28 days from the vaccine's injection, trial participants "showed protection against COVID-19 related  hospitalization and death."
This vaccine differs from the ones already released b yPfizer and Moderna, and has several distinct advantages.
The Johnson & Johnson vaccine can be stored in fridges between 36 and 48 degrees fahrenheit, unlike the below zero temperatures required to keep other COVID-19 vaccines at, according to the U.S. Center for Disease Control. The Johnson & Johnson vaccine is an easier option for those who are unwilling or may find it difficult to get a second dose, NPR reported.
Biden is still encouraging Americans to wear masks until enough individuals have received vaccinations to reach herd immunity in the country.
The New York Times reported Monday that large pharmaceutical companies, such as Merck, are working together to produce these vaccines, instead of as competition. In this deal organized by White House officials, Merck is beginning to convert its facilities to manufacture and package the Janssen COVID-19 vaccine, speeding up vaccinations across the country and doubling what Johnson & Johnson would have produced on its own.
The Johnson & Johnson vaccine has already been delivered to Tufts Medical Center, Mass General Brigham health care organization, Boston Medical Center and more, according to the Boston Globe.
CVS Pharmacies in Massachusetts and 16 other states will also receive 200,000 doses to be administered in stores, the Globe reported.
It is unclear when college students who do not have certain medical conditions in Massachusetts will be allowed to get a COVID-19 vaccine. Updates on who is eligible for vaccines can be found on the state's website.
Groups who are currently eligible for the vaccine in Massachusetts include individuals 65 and older, with two or more certain medical conditions, and residents and staff of low income and affordable senior housing. Gov. Charlie Baker announced last week that teachers, school staff and early educators will be able to sign up for vaccines starting March 11.
According to the Massachusetts Department of Public Health, more than 2.1 million vaccines have been administered in the state as of March 8.
Follow Roxanne on Twitter! @roxsnowden
Leave a Comment
About the Contributor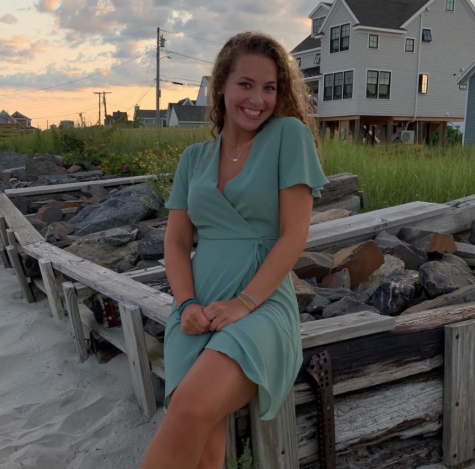 Roxanne Snowden, Staff Writer | she/her
Roxanne is a senior from Litchfield, Connecticut and is a broadcast journalism major. She enjoys spending time with family and friends, going to concerts, trying new restaurants and singing. Different from her small hometown, Roxanne loves being in the city, and one day hopes to work for ESPN and report on the sidelines of an NFL Super Bowl.

Follow Roxanne on Twitter @roxsnowden