Love Story (Taylor's Version) is nostalgic, mature and powerful
At midnight on Feb. 12, Taylor Swift released a re-recorded version of her smash hit song from 2008, "Love Story." 
Swift had announced back in 2019 that she intended to re-record all of her old albums after her former record label, which holds ownership over them, sold them to music manager Scooter Braun.
This announcement followed a dramatic, public battle between Swift, Braun and her old record label that made Swift feel "Sad and grossed out," as she said in a Tumblr post made in 2019 reacting to the news that her masters had been sold to Braun.
The release of "Love Story (Taylor's Version)," and the rest of her old album "Fearless," which will drop on April 9, are the first steps for Swift to reclaim her past and have full ownership over the songs and albums that made her a household name.
Compared to the original song, not much is different about "Love Story (Taylor's Version)," but that is part of what makes it so special.
The lyrics and the length of the song are exactly the same, and the instrumentals are just subtly different. Swift even used the same band, her old touring band, on the re-recorded version.
Swift's vocals are the most noticeable change. The new version lacks the country twang that Swift sang with back in 2008, which highlights her growth as an artist over time. Her voice is also much more mature now.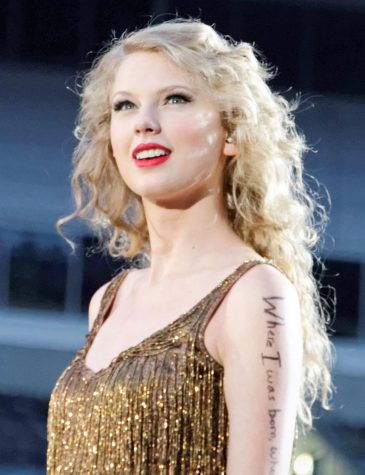 In her 18 years in the music industry, Swift has shifted from releasing country music to pop, and more recently with her latest albums "Folklore" and "Evermore," alternative. The change in vocals from the 2008 song "Love Story" to 2021's "Love Story (Taylor's Version)," certainly reflects that.
Not only are Swift's vocals more mature in 2021, but so is her understanding of love and relationships.
When she wrote Love Story in 2008, at just 19 years old, she had yet to experience true love, and the song was merely whimsical and hopelessly romantic; an imaginative story of what falling in love might be like. 
Now, at 31, and with a couple of long-term relationships under her belt, the most recent being her current boyfriend of four years, Joe Alwyn, she has a true understanding of how love stories really pan out. This new understanding adds depth to the song.
As a whole, "Love Story (Taylor's Version)" is a nostalgic blast from the past, a reminder to her fans and all those who enjoyed "Love Story" when it was first released of what life was like at the time. It's refreshing to sing and dance around to an old —  but also somehow new — song just like it's 2008 again.
The song's near-identicalness to the old version is a powerful statement as if Swift is trying to make her old records, owned by someone else, completely irrelevant. For Swift's fans, listening to the re-recordings of her old works will be a way to continue enjoying the music that made them fans, while also supporting Swift herself.
A theory about Love Story "(Taylor's Version)" has been circulating on social media, claiming that Swift changed the lyrics from "Baby, just say, 'Yes'" to "Baby, just said, 'Yes'", which could indicate that Swift and Alwyn are engaged. This theory, however, has yet to be confirmed, and websites that post song lyrics show that the lyrics are unchanged from the original.
For Swifties, both old and new, "Love Story (Taylor's Version)" is cheery, nostalgic, refreshing and definitely worth a listen.
Follow Grace on Twitter @GraceM123456.
Leave a Comment
About the Writer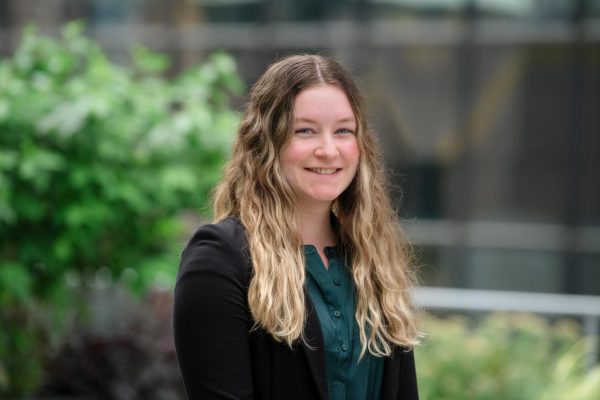 Grace MacDonald, Graduate Copy Editor | she/her
Grace is a graduate student from Seekonk, Mass., majoring in communication with an integrated marketing communication concentration. Besides having a passion for writing, she enjoys listening to Taylor Swift, watching movies and exploring the city. She loves to travel and rock climbs in her free time. After graduating, she hopes to work in corporate communications.
Follow Grace on Twitter
@GraceM123456