Student-led protests breakout in Thailand
Student-led protests in Thailand have broken out against the government, demanding democratic reforms and sparking more protests throughout the country.
The protests began in March, but lulled as Thailand grappled with COVID-19. In July, the movement made a resurgence, with protests popping up across various provinces this past week, reported Reuters.
The movement is led by words "Resign, Rewrite, Reform," as protestors call for the resignation of Prime Minister Prayuth Chan-ocha and reform to the constitution, pushed through by Prayuth in 2017. Protestors also called for a transition of power within Thailand's monarchy, demanding that the monarchy adhere to the constitution. 
Reforms to the monarchy include controlling the amount of taxpayers' money that fund the royal family's lavish lifestyle and ensuring that the king of Thailand, King Maha Vajiralongkorn, will not endorse a military coup, according to AP News.
Many have openly expressed a desire to see the Kingdom of Thailand become the Republic of Thailand, a unique aspect that has illuminated the generational gap of the protests.
The protestors claim that Prayuth was returned to power unjustly in the country's last election, as the constitution is designed to weaken other parties and favor a pro-military party. Prayuth took power in a 2014 coup, and has remained the head of government since then.
According to the United Nations News, "severe emergency measures" were placed on the city of Bangkok on Oct. 15. These measures prohibited the gathering of more than four people, resulting in the police using force, including water canons laced with a chemical irritant and blue dye, to disperse and identify protestors. 
However, rather than deterring protests, it only spurred further opposition against the government. More people gathered onto the streets, sending a clear message to officials that no matter what may stand in their way, they were not going to stop demanding change.
The measures were revoked Thursday, as the prime minister said that Thailand will not become "a better society through the use of water cannon," according to the New York Times. 
Since Oct. 13, at least 80 people have been arrested, 27 of whom still remain in police custody. According to the UN, some have been charged under "Thailand's Criminal Code on counts of sedition and holding an 'illegal assembly.'" 
Others have been charged under the Computer Crimes Act, as many have used their social media accounts to call on people to rally against the government. According to Reuters, two individuals may be charged with alleged violence against the monarchy.
Police originally announced on Oct. 19 that they intended to impose censorship on media coverage of the protests, claiming it would instigate civil unrest. However, a judge barred that action just days later, citing that the authorities did not follow proper procedure.
Royalists, who are supporters of the monarchy and identifiable by their yellow shirts, have also taken to the streets to combat student protestors, resulting in clashes between the two groups. Protests in support of the monarchy have spread to other provinces, as well, according to the Washington Post.
As protests continue, Prayuth has appealed to the people, urging them to bring their political demands to Parliament, where they may reach a solution, reported AP News.
"Let us respect the law and parliamentary democracy, and let our views be presented through our representatives in Parliament," Prayuth said in a television appearance Oct. 21.
According to AP News, Parliament met for an emergency session on Oct. 26 and27 to discuss the political pressure from the protests.
Leave a Comment
About the Contributor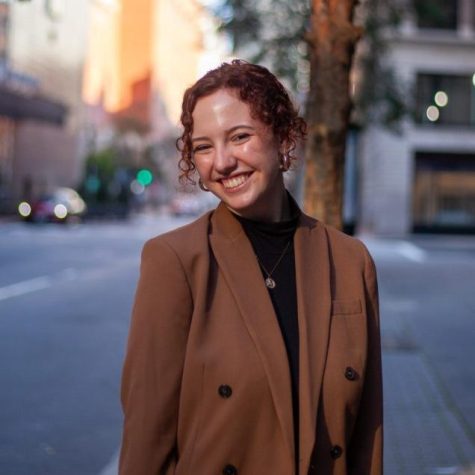 Shealagh Sullivan, Editor-in-Chief | she/her
Shealagh is a junior double majoring in journalism and international relations from Ashby, Mass. In her spare time, she enjoys reading, finding a new favorite coffee spot and exploring Boston. She is a huge art lover and wants nothing more than to see the Van Gogh Museum in Amsterdam. After graduation, Shealagh hopes to be a political journalist in Washington D.C.
Follow Shea on Twitter @ShealaghS.