Red Sox part ways with Roenicke after disastrous season
The Red Sox announced Sunday morning that manager Ron Roenicke's contract would not be renewed for the 2021 season. Roenicke was promoted from his job as bench coach after the departure of former manager Alex Cora in February of this year.
Chaim Bloom, the Red Sox president of Baseball Operations, informed Roenicke that he would not be returning prior to Sunday's contest against the Atlanta Braves. Roenicke told the news to his players and then went out with a bang, coaching them to a 9-1 victory over the Braves. 
Roenicke's lone season as manager of the Sox will be one to forget. The Sox finished at a disgraceful 24-36 in a shortened and fanless MLB season, due to the coronavirus pandemic. That's a .400 winning percentage, the worst of any Sox team this century, even surpassing the equally unwatchable 2012 and 2015 teams. 
To give Roenicke credit, he was working with perhaps the worst pitching staff in baseball, and an offense whose recent explosiveness was as quiet as a mouse. The Sox's "starting rotation" had a combined ERA of 5.3. JD Martinez hit an abysmal .203 after hitting .304 in 2019. Andrew Benintendi hit a disgraceful .103, merely two seasons after hitting .290 as a core member of the historic 2018 offense.
Roenicke's baseball days could be behind him, as there were whispers before the 2020 season that he was thinking of retiring. Roenicke was quoted saying he wanted to return as the manager for next season, and with this news, the 64 year old's future is uncertain. 
Roenicke was a player with several franchises from 1981 to 1988, and has coached for multiple minor and league teams since then. The highlight of his coaching career was when he led the Milwaukee Brewers to an NL Central title in 2011. He was the bench coach of the 2018 world series championship Red Sox, and served in that role in 2019 as well.
The 2019-2020 offseason was one of the most unusual and unpredictable off-season's for the Red Sox. They suddenly lost their manager, Alex Cora, after he was found guilty in the 2017 Astros cheating scandal, and traded their franchise player Mookie Betts, along with veteran pitcher David Price, for the sole reason of cutting payroll and eliminating the luxury tax penalty.
With Roenicke gone, this offseason may be an even bigger question mark. The Red Sox and Orioles were the only American League (AL) East teams to not make the playoffs this season, while the Tampa Bay Rays team that was built by Chaim Bloom won its first AL East title in a decade. 
The Rays success should make Red Sox fans happy for a few reasons. 
In Bloom's tenure as Senior Vice president of Baseball Operations for the Rays, he took a team with one of the lowest payrolls in baseball and turned it into a competitive powerhouse. In the recent history of payroll issues with the Red Sox, Bloom may be the man for the job. His eye for draft talent and money managing skills is something the Red Sox desperately need. Imagine what he can do with a big-money franchise like the Sox.
Many names have popped up in the search for Roenicke's replacement. Several of them were mentioned back in February in the search for Cora's replacement. Current Red Sox third base coach Carlos Febles interviewed for the manager job back in February. Jason Varitek, the former Sox captain and current special assistant to baseball operations is a fan favorite. 
Perhaps the most obvious yet controversial option is bringing back Cora. He led the team to 108 wins in 2018, and was beloved by fans and players alike. But his involvement with the Astros sign-stealing scandal before coming to the Sox makes his return unlikely. 
Sox fans should be happy the 2020 season was only 60 games. We thought the last offseason was going to be a mess, and with Roenicke gone, the Sox have made it a maze again.
Follow JD on Twitter @jdconte617
Leave a Comment
About the Contributor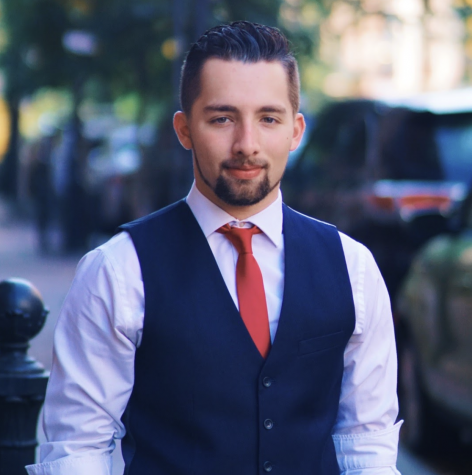 JD Conte, Sports Editor | he/him
JD is a senior from Wallingford, Conn. double majoring in political science and broadcast journalism. Aside from writing for the journal, JD can often be found in Studio 73 working on his broadcast skills. Off-campus JD can be found watching all the Boston and UCONN sports teams. He enjoys spending time with his family and friends in various spots around the city, especially in East Boston and the North End. After graduation JD hopes to work in a newsroom full-time or pursue a career in the sports industry.
Follow JD on Twitter
@jdconte617
Email him at
[email protected]