Analyzing Brady's Buccaneer debut
At the spry age of 43 years old, Tom Brady made his highly anticipated debut with the Tampa Bay Buccaneers on Sept. 13, only to be embarrassed by the reigning NFC South champion, the New Orleans Saints.
 Brady came into the game with a lot of promise, as he capped off his opening drive as a Buccaneer by sneaking the ball into the endzone from the two-yard line. But, it would only be a downward spiral from there.
 Brady failed to lead his new team to the endzone again until early in the third quarter. Before that happened, Brady threw two interceptions, one of which was a pick-six. A couple minutes into the third quarter, Brady had thrown for no touchdowns, two interceptions and less than 100 yards. At this point, the Saints led the game 24-7.
Brady eventually threw a pair of touchdowns and eclipsed 200 passing yards in the second half, but by that point it was too late. The Saints would eventually win the game by a score of 34-23.
Brady wasn't the only Buccaneer to struggle, as it seemed like Tampa couldn't get out of their own way at times. Late in the game, two Buccaneers collided on a kickoff, leading to a fumble recovered by the Saints. That killed any hope that Tampa had left. Even Rob Gronkowski had a poor game, accumulating 11 yards on only two catches.
After the game, Buccaneers head coach Bruce Arians was very quick to throw Brady under the bus. During his postgame interview, Arians commented on Brady's interceptions, saying, "One was a miscommunication between [him] and Mike [Evans]… Tom overthrew it. The other one was a screen pass with an outlet called. He threw the outlet and it was a pick-six. Bad decision."
Later Arians would change his stance on the first interception, placing the blame on Evans.
Brady had few words in response to Arians' comments, simply saying, "He's a coach. I'm a player. Just trying to win a game."
Follow Jamie on Twitter @JamieTaris
View Comments (3)
About the Contributor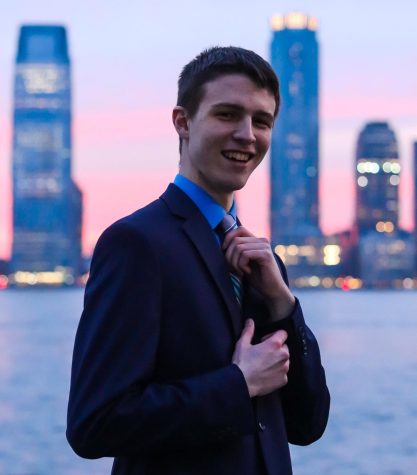 Jamie Taris, Web Editor/Asst. Sports Editor | he/him
Jamie is a junior broadcast journalism major and public relations minor from Pelham, New Hampshire. He has a deep passion for sports, especially hockey and football, and hopes to one day be in the sports media field. When he's not obsessing over the latest sports news, you can usually find Jamie hiking or camping in the White Mountains, or spending time with his friends and family.