President Sargent retires: What's next?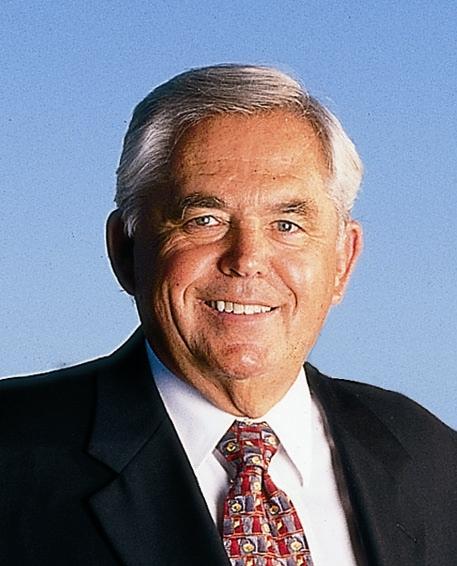 Derek Anderson
Journal Staff
Suffolk flipped the pages to a new chapter after President David Sargent's abrupt retirement last Wednesday from the position he's held for 21 years. With Provost Barry Brown leading the university until a new president is found, multiple questions about the school's future have been left unanswered.
Sargent's sudden retirement has left perhaps the biggest question of all: Why? Nothing was explained, except for the statement issued by Chairman of the University's Board of Trustees Andrew Meyer Jr.: "I think the president has realized that we are at a time when the institution is at a crossroads and needs to move forward, and he wants to help to do that,'' he said in an interview reported by The Boston Globe. "This has been his life for 53 years. He has built this university into the great institution that it is, and we hope he will continue to support and participate in the university as much as he can going forward.''
The Globe also stated in the same recent article that Sargent was forced out by a unanimous vote provided by the Board of Trustees. Meyer, in an interview with the Journal, said this was a falsity. "David Sargent submitted his resignation and did that at a time when he found it appropriate," he stated. "He has been a tremendous contributor to this school and he was in no way forced to leave. That is not an accurate reflection of what occurred. In fact, the president was supportive of and was participatory in the resolution that the board adopted unanimously."
Although he was not ousted by the board, there is still no explanation as to why Sargent decided to suddenly retire. There is still controversy wrapped around the situation regarding Sargent's unusually high compensation, with the Globe article stating, "Sargent will assume the title president emeritus. The details of his severance package are being worked out, Meyer said. Another trustee, who did not want to be named because the meeting was confidential, said Sargent's contract will probably be honored — meaning he will continue to draw his salary until 2013 — but that he will not have any formal duties." His salary is said to be approximately $800,000 a year.
Pushing past the income controversy, the next issue is who will take over the position of president. So far, there have been no prospects, regarding but a search committee is still in the making to find candidates for the presidency.
"Right now, we're looking for prospects for the search committee, which will be organized, constituted, and then they bring in a firm, which is involved in recruiting applicants," said Meyer. "Once that's done, the search committee reviews applicants, interviews candidates and makes a presentation to the board. So that's sort of the process by which it all goes. It is a very important time in the university's history and we want to make sure it's done properly."
Meyer also said that the student voice will be recognized on the new committee. "I would anticipate that there will be a student representative for the purpose of weighing in with the student perspective on the search committee for the president."
With no prospects for a new president on the horizon, Provost Brown will fill the position as acting president for the time being. Many wonder if Brown is an upcoming candidate for the position himself. "My job is to make sure the university continues to operate smoothly and I'm not a candidate for the presidency," said Brown. "I don't know that there are candidates yet for the presidency. There hasn't even been a search committee that's been set up."
With the knowledge that Brown is not a candidate, he may be on the search committee to find the school a new president. "It's not up to me, it's up to the Trustees who are setting up that search committee and I don't know that they've decided who they're going to recommend as part of that," he noted. "I know that the search committee will involve Trustees, probably faculty members, perhaps alumni; it's really up to them. I don't think they've gotten to that point yet, but I know they will be considering that soon."
Still, Brown will continue to act as president until a new one is found. He even vouched to be around the school more and to be more accessible to everyone. "I worked with David Sargent for 35 years and I think his departure is a major event. He leaves a tremendous legacy at this university. Taking his place is kind of a daunting responsibility," said Brown. "So I'm trying my best, it's challenging but I'm hoping to move around the university a lot and be with students and faculty, to be available informally and to get people's ideas and thoughts on things we need to do and how we should move forward."
The time between Sargent's retirement and a new president's beginning is still unknown considering the fact that the search committee is still in the works. "We will have a new president when the right president is found. There is no rush," Meyer concluded. "We will do it as soon as we possibly can without ever sacrificing the need for finding a world class candidate to lead Suffolk University forward."
View Comments (2)