The 2020 Boston Red Sox: disappointment beyond measure
The Red Sox are typically seen as one of the most predominant franchises in baseball who would be willing to do whatever it takes to win, but this year proves that may not be the case.
Two years ago, the Red Sox finished with a record of 108-54, which put them in the conversation as one of the best teams of all time. Now two years later, this borderline unwatchable team sits in dead last in the league. How could this have happened in such a short period of time?
The blame can be placed on pretty much everyone, but there's one constant variable in every way you look at it: the ownership.
Mookie Betts is a once in a generation type talent who, despite being 27 years old, already has a World Series and Most Valuable Player award under his belt. Typically, if you find those types of players, you sign them to a lifetime contract, especially considering the Red Sox are one of the richest teams in baseball. That's not what the team did though.
In the months before the 2020 season, the Red Sox traded Mookie Betts and David Price to the Dodgers for Alex Verdugo and future prospects. They traded Betts, arguably one of the best players of all time, after he requested a 12-year, $420 million dollar contract. Sure, that seems like a lot, but Betts is just as good as those who are making around the same amount. 
This isn't the only instance of the Red Sox owners being cheap, as they have constantly raised ticket prices throughout the years. John Henry, who is the owner of both the Red Sox and the Liverpool Football club, has been ridiculed for raising ticket prices in the past. In 2016, he apologized to Liverpool fans after they protested during a game in hopes of Henry reducing the prices, which he ultimately ended up doing.
Most Red Sox fans don't mind paying extra for tickets, but when you trade away your best player after missing the playoffs last year, you can't expect them to react well.
Though the ownership is largely to blame, you can't fault them entirely. The Red Sox have one of, if not the worst, pitching rotations in the entire league. They have the highest earned run average in the league, with a 5.99 ERA. 
The Red Sox also hired a new manager this year after they fired their former manager Alex Cora for his role in the Astros 2017 cheating scandal. Ron Roenicke, who had been with the Sox previously as the bench coach, has stepped in as the team's new manager. It's hard to manage a team that doesn't have a lot of talent around you, but so far Roenicke's tenure has been one to forget.
Some of the best players still on the team, like J.D. Martinez, have struggled as well this season. Martinez, who is coming off of a season where he hit 35 home runs and knocked in 105 runs batted in, has looked lost at the plate all season. He has only hit 5 home runs this season and his batting average is .199.
These factors have created disaster for the Red Sox. The one good thing about this season is that it's shortened due to the COVID-19 pandemic, and that the Red Sox have a legit shot at landing the number one overall pick in the draft.
All of Red Sox nation is hoping that they will be able to field a competitive and fun team to watch next year and for many years after that. After this year, we need it.
Follow Nick on Twitter @NFrieburger
Leave a Comment
About the Contributor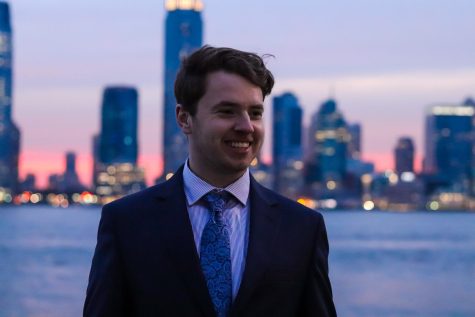 Nick Frieburger, Sports Editor | he/him
Nick is a senior journalism major at Suffolk University and is originally from Kingston, Mass. He is extremely passionate about Boston sports but has a specific love for the Celtics. His biggest claim to fame is watching every Celtics game since 2012. In his free time, he can be found relaxing and watching basketball or football while listening to music.