Public administration masters program offered on Cape Cod
Suffolk University will offer a public administration masters program (MPA) through the Sawyer Business School at Barnstable Town Hall on Cape Cod during the Fall 2020 semester.
Scott Carlson, a graduate admissions counselor at Suffolk, said the program will educate younger generations and help fill jobs in local communities.
"Many town administrators are nearing retirement and there will be a gap in knowledge and experience that will need to be filled," said Carlson. "Our goal is to help produce effective town and nonprofit administrators so that communities can continue growing and not see a step back after the current town managers retire."
Suffolk is re-establishing this program in hopes of educating and providing more opportunities for people outside the direct Suffolk community.
The program ended several years ago due to the lack of demand for public administration jobs on Cape Cod, according to Carlson. Carlson said offering these courses in Barnstable will help locals looking for town administration jobs to complete the courses they need to become qualified for different positions.
The program is especially good for any residents on the Cape who are looking to take these classes and can't commute to Suffolk's Boston campus, he said.
"The main takeaway is that we have a robust number of Suffolk MPA certificate holders on the Cape, so opening a cohort down there for those folks to finish their MPA made sense for both us and the municipalities on the Cape," said Carlson.
Courses in the program will be offered at the beginning of the Fall 2020 semester. The program will take five semesters to complete, and all of the courses that are in Barnstable are offered consecutively from Fall 2020 through Spring 2023. Students in the program can also take classes in the summer.
All of these courses are offered in Boston, online or both, where some of the class time is exchanged for online work, and can still be completed at different times, regardless of where students attend the class.
The program ' s courses include PAD 711: Foundations of Public Service and Administration, PAD 712: Information Based Management, PAD 715: Quantitative Analysis, PAD 717: Organizational Change and PAD 890: Strategic Management. These courses will be held in Barnstable Town Hall from 8:30 a.m. to 12:30 p.m. and 1:30 p.m. to 5:30 p.m. on Saturdays.
Although the program takes about two years to complete, students can take multiple classes at once to graduate faster. However, this will likely mean the students will have to take additional classes online or in Boston.
Those eligible for financial aid in Boston will be eligible for the same financial aid for the courses offered in Barnstable.
Merit aid is automatically considered for those applying to the program
as full-time or part-time students. Those already enrolled in the program in Boston are eligible to take classes in Barnstable if space is available.
Leave a Comment
About the Contributor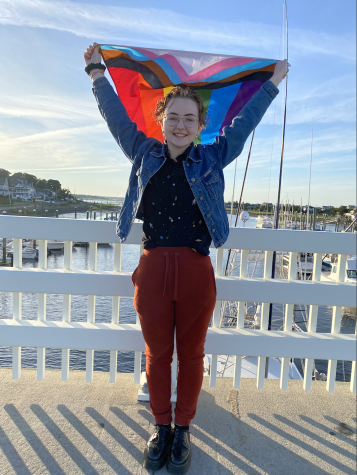 Dani Webber, News Editor | they/them
Daniel is a junior pre-law major with a journalism minor at Suffolk University. When they aren't writing, you can find them walking on the beach, thrifting or watching the dogs play in Boston Common. In the future, they hope to be a paralegal and author.
Follow Dani on Twitter 
@MolWebber
Email them at 
[email protected]