Suffolk softball player lands internship with GNAC
Suffolk women's softball player Samantha Jacques scored a semester internship with the Great Northeast Athletic Conference (GNAC), on Feb. 6th as a marketing and multimedia specialist while playing in the GNAC for an upcoming fourth season.
The senior public relations and advertising major is working for the GNAC this semester and is administering their website and social media accounts. For the softball team Jacques is an outfielder and has seen 61 games as a Lady Ram.
Jacques follows the GNAC on Instagram and applied for the position in the fall, along with a fellow teammate.
"They put it on their Instagram story one day and I read the description and applied for it," said Jacques. "This is my third internship but the only one I've been able to do graphic design so that is why I was really interested in it."
The internship is funded through the NCAA diversity grant. The position was only open to females and people of marginalized backgrounds to create diversity in the workplace. The GNAC website says the internship is made possible through the diversity grant funding, to help these people learn more about college athletics.
"The way I get paid is the GNAC gets money through a fund to promote diversity in sports, which I love and am all for," said Jacques.
On Feb. 15, Jacques covered her first event for the GNAC this past weekend as an administrator at the Inaugural Indoor Track & Field Championship. Here the Suffolk men's and women's indoor track and field teams would take first and second place.
"I found through my other two internships that I really like the fan engagement and interaction part of working in sports which is super rewarding," said Jacques.
Jacques is from Manchester, New Hampshire where she began her softball career at 8 years old. The outfielder will continue playing her last season of softball, while juggling an intern for the league she has played in her whole collegiate career.
"It's a remote internship and I never have to go into the office if I don't have to. That's why I applied because it works with my schedule," said Jacques. "I think once the season rolls around it will be hard to juggle, but being on the softball team has taught me really good time management skills, so I know when and how to get things done."
Through the application process Jacques's team, coaches and members of the athletic department were supportive.
"My coach really helped me through the application process. I also worked with Amy Barry who does social media for the athletics page at Suffolk," said Jacques. "She has been super helpful with guiding me to create new ideas."
Although being a student athlete can bring on the challenge of balancing life, Jacques knew Suffolk would be the perfect fit for her skills and academic capability.
"I really wanted to come to school in the city and Suffolk gave me the opportunity to play at the Division III level, which is the perfect level for me and be in the city and get in the major I wanted to be in."
The women's softball team kicks off their season in Florida for spring break playing 10 games over the course of 10 days. The home opener is March 20 vs Emerson.
Leave a Comment
About the Contributor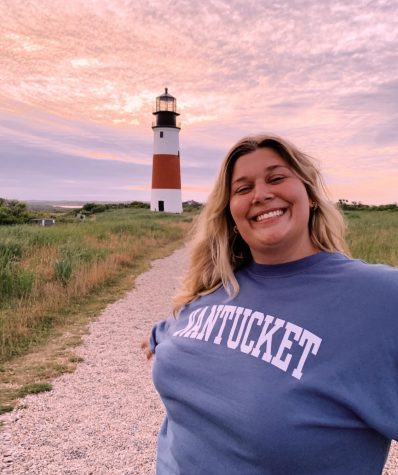 Alexa DiFiore, Social Media Manager | she/her
Alexa is a senior studying public relations with a concentration in social media and a minor in marketing. She enjoys traveling around Boston and exploring numerous coffee shops. Alexa hopes to continue her love for PR within The Suffolk Journal.