Duffy looks to finish strong in his senior season
With spring on the horizon, the sun is setting on the Suffolk career of men's basketball captain Thomas Duffy. The senior from Fairfield, Connecticut has an impressive resume of accomplishments in his four years as a Ram.
Duffy is a member of the thousand-point club along with two all Great Northeast Athletic Conference (GNAC) team selections (first team junior year, and second team his sophomore). This season, he is currently second in points per game (PPG) among the Rams with 10.7.
The senior captain holds the accolade of having one of the best performances during head coach Jeff Juron's five-year career at Suffolk. He scored 39 points against Maine Farmington on Nov. 18, 2018, the highest point total scored by a player in a single game under Juron.
"I know it was the highest point total, but I'm not sure if it was the best performance of any certain player under Coach Juron," said Duffy. "There's been a lot of really good ones I've been lucky to have been a part of where my teammates played amazing."
Duffy attributed his success as a Ram as a whole to pretty much everyone but himself.
"I would say what helped lead me to success was having great coaches who instilled confidence in me out there, and having teammates that day in and out pushed me harder to become the player I've become."
Duffy continued to praise his coaches, again saying how they boost his confidence.
"My head coach at Suffolk and really all the assistants along the way have just helped me to believe that I can be the best player out there if I apply myself," said the career 12.7 PPG shooter.
Duffy eventually credited himself for some of his success.
"A strong work ethic outside of all of that is what led to these accolades, but having a great surrounding cast along my side the whole way is what was most important." These accolades Duffy speaks of are far from limited to regular season accomplishments.
Duffy is an accomplished playoff performer. He shined in the 2018 GNAC tournament. On Feb. 22, in the semifinals vs Johnson and Wales University, he hit 13 field goals and scored 33 points. This was the most field goals and points ever achieved by a Ram in a GNAC tournament game.
With two games left in the season, the Rams are currently fifth in GNAC standings, with their final contests both being conference games. As a captain and an accomplished playoff performer, Duffy has the responsibility of preparing the team for the challenge ahead.
"At the moment we're just working on getting into the playoffs and working for the best seed we can get," said Duffy.
He spoke of his confidence in his teammates to rise to the occasion.
"I think playoff time is just when everyone can take their game to another level, when there's a championship that lies in front of you everyone sacrifices their own good for the better of the team"
Despite the outcome of the playoffs, Duffy said his life will continue to revolve around basketball. He has hopes of playing professionally overseas after graduation. He also may pursue coaching. He said he can't see himself working a job that doesn't involve basketball.
Leave a Comment
About the Contributor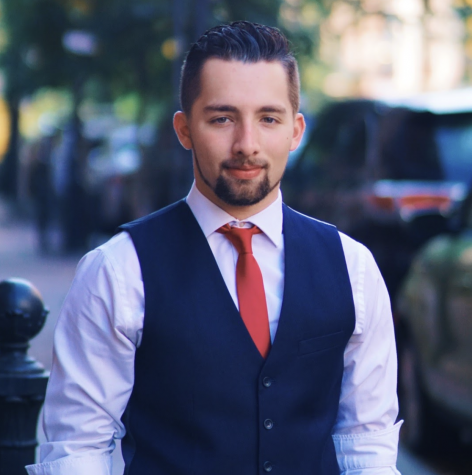 JD Conte, Sports Editor | he/him
JD is a senior from Wallingford, Conn. double majoring in political science and broadcast journalism. Aside from writing for the journal, JD can often be found in Studio 73 working on his broadcast skills. Off-campus JD can be found watching all the Boston and UCONN sports teams. He enjoys spending time with his family and friends in various spots around the city, especially in East Boston and the North End. After graduation JD hopes to work in a newsroom full-time or pursue a career in the sports industry.
Follow JD on Twitter
@jdconte617
Email him at
[email protected]