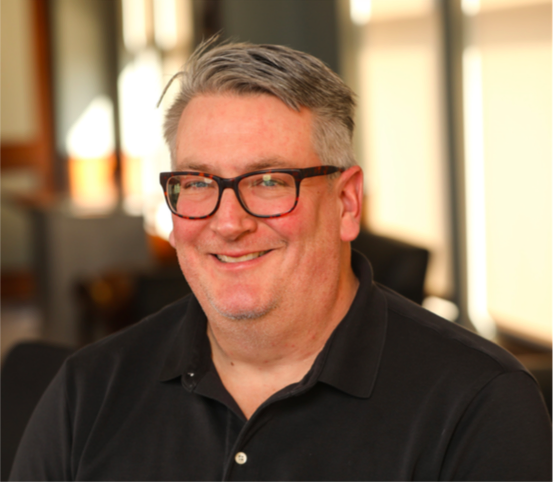 "Once you stop being curious, you start dying," said Richard Allen Miller, 50, a writing professor at Suffolk University, after recently being cleared from the hospital for blood clots in his right leg and both lungs.
On the outside, Miller's work space appears to be just another office in Suffolk's 73 Tremont building. However, upon entering, visitors are pleasantly surprised to find bizarre trinkets and interesting decor waiting
to welcome them inside. Atop the book shelf sits the centerpieces of the room: two vintage lunch boxes, one of Star Wars, the other the cover of Jimi Hendrix's "Axis: Bold as Love", a broken clock from the prior school he taught at, a memorial card of one of his closest friends and coworkers and next to it, a Yankees hat that tells a story better than any blockbuster Warner Bros.
dreams of making.
In the middle is a
round table and a couple of chairs, an odd setup for some, but just what would be expected from an approachable man such as himself.
Unlike his work space, there is one thing people would never guess about this open book. "I have a different heart beat now," Miller said about his close encounter with death after being diagnosed with pul- monary embolism (PE).
PE is a blockage in one of the pulmonary arteries in the lungs. In most cases, it's caused by blood clots that travel to the lungs from the legs. In Miller's case, he has it in both lungs and it is also travel- ing up his right leg.
PE is very common and affects more than 200,000 U.S. citizens a year with symptoms of shortness of breath and chest pains. Though treatable, the con- dition is critical and needs serious care.
"I found out through reading about them that one in three people die from [PE]," Miller said. "I didn't know this, I didn't
think it was a big deal." In late November, after just finding out about his illness, and spending five days undergoing numer- ous treatments and MRI scans, Miller was cleared to leave the hospital. Now on medication, Miller is looking forward to a
speedy recovery.
"A number is so fun- gible. What could this number really tell you about your health?" Miller said about the 1⁄3 odds, again, that optimism shin- ing through.
"I'm so internally jeal- ous," said Christine Miller, 49, about her husband, Rich, and his ability to
Courtesy of Michael Clarke
always see the brighter side of everything. "I'm fortunate to have him in my life."
Though Miller said it was easy for him to accept his condition, he said his wife and daughter, Alison, had a bit of a tougher time coming to terms with his health. Especially since
they were not sure what was wrong with him at first.
"I think we were lucky," Christine said, adding that the doctors were patient, kind and made them feel comfortable and relaxed during the whole process. "We were in good hands."
One thing the Millers can agree on is the amaz- ing change that happened in Rich Miller after leav- ing the hospital. Christine said it was like being on "the backside of a trans- formation," getting to witness her husband's quick recovery first hand. Shesaidalotofithas to do with the perspective they have implemented in their family.
"I'm on the second side of a century.That 50 thing was hitting me for awhile, like damn, 50's old. But I'm like, 'I'm a good old," Miller said about his age, adding that he is lucky to have his loving wife, a good kid, a family and a great career.
For Miller, teaching has never been just a job.
"I wanted to teach col- lege or nothing at all," he said. "It's all about the connection. I mean, I could tell you all about my life but I want to learn about yours, too."
Miller gives his stu- dents the freedom to find their way, but also make mistakes along the way.
"That's really authentic learning, when you make mistakes and learn from them. You need to make mistakes to learn how to learn."
Miller prefers to go by "teacher" rather than "pro- fessor," believing the latter word holds too much of a formal connotation.
On ratemyprofessor. com, Miller has a 4.8 out of 5 in Overall Quality and a 100% "Will Take
Again" rate. Tags for Miller include "hilarious," "gives good feedback," "caring," "respected" and "inspirational."
Students from some of Miller's previous courses flood the anonymous com- ment section with words of admiration, one saying, "He made what can usu- ally be a mundane class very interesting. I truly loved this class."
Katy Rice, a Suffolk stu- dent from Miller's Honors Writing 103 class, agreed.
"He's honestly my favorite teacher I've ever had and he's always been super understanding. I'm sad that I won't have him again these next couple years," Rice said.
"Rich Miller was an incredible professor, he was the most engaging and caring college level educator that I have ever had," said Charlie Goehl,
a student who was also in Miller's Honors Writing 103 class last fall. "I trans- ferred [to Maryland State], but Miller still checks up on me via email. That's a testament to his love for his work and his students.
When shown these comments, Miller humbly added, "I want to give people the gift of knowl- edge and curiosity that I was given as a student."
Christine Miller said her husband is "a guy that found his calling. He loves to remain relevant." She said he took his passion and found a way to imple- ment it into his classroom for all students to enjoy.
"Rich and I were hired the same year," said Quentin Miller, another professor at Suffolk with the same name and in the same department as Miller. "[He] is obviously a fun, valued colleague. I
personally bond with him over European soccer, Jimi Hendrix and The Clash."
Miller says people should not just think of death as losing oneself, or how people lose a part of themselves when someone they love passes away. He sees it as "these are the storm clouds [that] rolled over my life," and instead of giving in to negative thoughts of death, he decided, "No, I gained something knowing that person [who passed away].''
"Who is Richard Miller?" said Rich's daugh- ter, Alison Miller, 16. "That's a question with a lot of good answers, but in my opinion he is some- one I am proud to look up to and take advice from. He is a guy who loves his work and does not check out of helping others when he leaves the classroom."