Off-year elections bring big changes locally, nationally
Across the Bay State and the nation, many voters took to the polls last night in what proved to be an important off-year election.
In Boston, new faces were guaranteed to appear on the Boston City Council after Tim McCarthy, Josh Zakim and Mark Ciommo chose not to seek re-election. They will be replaced by Ricardo Arroyo, Kenzie Bok and Liz Breadon, according to UniversalHub. 
Arroyo is the son of one former city councilor and brother of another. Breadon, an Oak Square activist, was running for office for the first time. Incumbents Lydia Edwards, Ed Flynn, Frank Baker, Andrea Campbell, Matt O'Malley and Kim Janey all held on to their seats.
In Fall River, the race to watch was for mayor. Currently under federal indictment, Mayor Jasiel F. Correia (D) announced last month that he was taking a leave of absence, but not before qualifying in the preliminary election to be on the ballot Tuesday alongside former School Committee member and high school principal Paul Coogan. City Administrator Cathy Ann Viveiros, who had run for mayor five times previously, announced a write-in bid. 
Coogan beat Viveiros and Correia, garnering 10,653 votes to 1,756 write-ins including votes for Viveiros, and Correia's 1,002 votes, per unofficial results.
In Kentucky, Attorney General Andy Beshear (D) ousted incumbent Matt Bevin (R) 48.9% to 48.7%, according to The New York Times.
"People are hungry for a governor that listens more than he talks and solves more problems than he creates," Beshear told NBC Lexington earlier Tuesday. Bevin was well-aligned with President Trump, who stumped for Bevin on the campaign trail.
In Virginia, control of both the commonwealth's Senate and House of Delegates was up for grabs. At press time, the Democrats held 22 of the 40 State Senate seats, stripping the Republican Party of its majority in the chamber. They hold 53 of the 100 House of Delegates seats, winning a majority in that chamber, as well, according to The New York Times.
The election was viewed by many pundits as important not only because of Virginia's importance as a swing state, but because of a long-forgotten amendment to the Constitution. It is expected that, under Democratic control, the legislature of Virginia will move to ratify the Equal Rights Amendment, setting up a showdown over its ratification. Only one more state's support is necessary for ratification.
Mississippi also held gubernatorial elections on Tuesday, although the results were far less consequential. Republican Tate Reeves is projected to win with almost 55% of the vote.
The election was seen as a potential bellwether headed into next year's presidential race.
"The 2019 elections allow us to take the country's temperature ahead of the knock-down, drag-out clash of 2020," said Nathaniel Rakich and Geoffrey Skelley of Nate Silver's FiveThirtyEight.
Leave a Comment
About the Contributor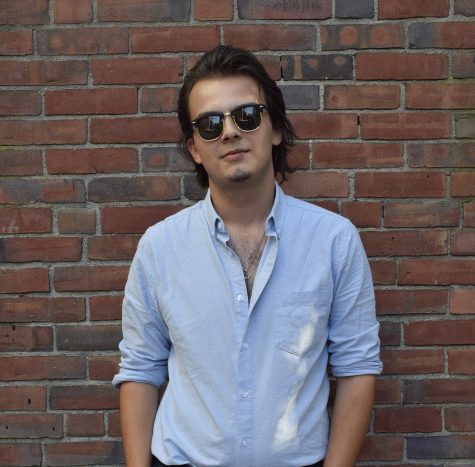 Nick Viveiros, Senior Staff Writer
Nick Viveiros is a senior majoring in Politics, Philosophy & Economics and Journalism. Born and raised in Fall River, MA, he began writing for the Journal in the fall of 2016.
Nick published his first book, the poetry collection this new world, during his first semester of college. His second book, Love Across the Zodiac, was released through his company, Quequechan Press, in mid 2019.
Follow Nick on Twitter @thenickviveiros 
or head on over to his website, nickviveiros.org