World News Brief: Islamic State leader killed in U.S. military operation
Abu Bakr al-Baghdadi, the Iraqi national who founded and led the Islamic State of Iraq and Syria (ISIS), was killed in a violent raid in Syria, President Donald Trump announced Sunday morning. According to the president, al-Baghdadi died after "running into a dead end tunnel" in his Syrian compound with three of his children, igniting an explosive vest that killed all four as American military dogs closed in. "He died like a dog," Trump said. "He died like a coward. The world is now a safer place." Trump credited local allies, including the Russians, Iraqis and Kurds, for intelligence gathering and material military support. New developments came Tuesday as Trump tweeted that the next in line to succeed al-Baghdadi — Abu Hassan al Muhajir, according to The Washington Times — has been "terminated" by U.S. troops. ISIS rose to prominence in the middle of the decade, and were declared a terrorist group by the United Nations in 2014. The group is known in part for their high-profile use of internet propaganda, including the sharing of videos of executions on social media.
Leave a Comment
About the Writer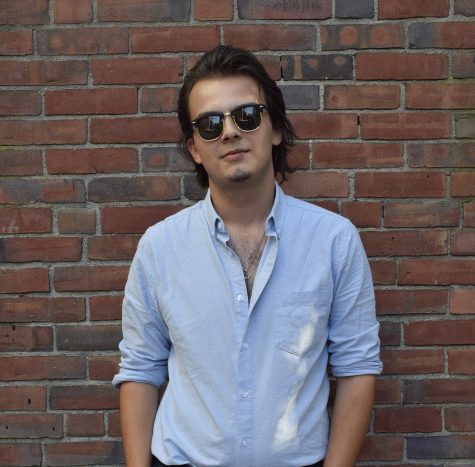 Nick Viveiros, Senior Staff Writer
Nick Viveiros is a senior majoring in Politics, Philosophy & Economics and Journalism. Born and raised in Fall River, MA, he began writing for the Journal in the fall of 2016.
Nick published his first book, the poetry collection this new world, during his first semester of college. His second book, Love Across the Zodiac, was released through his company, Quequechan Press, in mid 2019.
Follow Nick on Twitter @thenickviveiros 
or head on over to his website, nickviveiros.org