One year later, INTO students thrive with Suffolk support
"If I stayed in Brazil, I wouldn't be in a university."
Felipe Giesteira spent his entire life in São Paulo, Brazil before joining Suffolk University's first class of INTO students just last year. Prior to coming to the United States, the 19-year-old hardly knew English and was scared to enter a new culture with a different academic system.
After spending one year fully immersed in the program, Giesteira received the support, services and friendships he needed to thrive as a Suffolk student.
"It is so difficult for international students to come here and be far from your country, far from your friends, from your parents, " said Giesteira in an interview with The Suffolk Journal. "They gave me all the support that I needed, they made me feel at home."
Giesteira is just one of the hundreds of students that has been impacted by the INTO program. In only its first year at Suffolk, faculty members are highly satisfied with the success of the program so far.
INTO is a pathway program for international students to take both academic and English language requirements prior to enrolling in the university. The program is set up to provide additional layers of student support for international students before they become fully immersed in the Suffolk experience.
"We can admit students with slightly lower GPAs and with slightly lower language proficiency to be able to put them in this pathway environment," said Assistant Director of Marketing and Recruitment Tim Phelps. "We provide them both english language and academic courses to move them up to a proficiency level where they would need to be directly admitted, and to make sure they are performing academically at the Suffolk standard."
Phelps explained that although the program can admit students with slightly lower GPAs, INTO looks for potential in prospective students.
"What we're trying to do is give students the benefit of the doubt knowing they're coming from some very selective schools that might have some rigid requirements," he said. "These students have been living in a different language their whole life, but they are full of potential."
For students like Giesteira, being given an opportunity to attend school in a completely different country with a network of support has helped him to realize his own potential.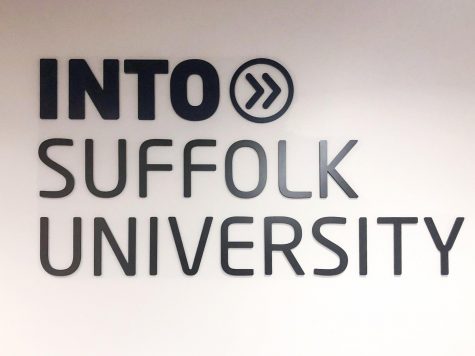 "I loved INTO and I still love it because they gave me the opportunity to come here," said Giesteira. "They gave me all the feedback, they gave me all the structures that I needed. The professors, the staff, everybody."
INTO faculty members acknowledge that it takes a lot of courage and bravery for international students to be willing to throw themselves into a whole new education system and lifestyle. Culture shock can be scary, but Phelps explained that INTO is there to make the transition educational in all aspects of the students' lives.
"We're not just here to make sure that they are going to speak english proficiently," said Phelps. INTO also holds various weekly events that are specifically focused on getting student feedback so that the program can provide students with the resources they need.
"All of the additional services that we're proud of is being able to do things like the Ram Talks, or Wellness Wednesdays where students can talk to staff members about anything that might be of concern with them or to help them navigate any of the student services that might already be in place," said Phelps.
These extra layers of support help students socially and academically. Being exposed to this support has allowed students to become more involved on Suffolk's campus – not only within INTO, but also within the greater Suffolk community.
"From the student perspective, they're just looking to make connections — whether it's employment opportunities or friends," said Phelps. "We're always looking behind the scenes of how we can get faculty members more involved or some staff more aware of what we're doing here and the exciting opportunities that we already have in place."
To ensure that student voices are being heard and that the program is consistently adjusting to the needs of students, INTO has board meetings twice a year with Suffolk administrative representatives and INTO administration. The program gets feedback from student surveys and uses that information to improve the program.
First year INTO student Abdul Binsaid, originally from Saudi Arabia, explained how the program and its services have provided him with more confidence and connections in just his first semester.
"I've taken some english language courses back in my country, but when I came here their teaching strategies are much different," said Binsaid. "I like how they give you details and tell you how to interact with people. I'm taking this community engagement class where it helps you interact with other people. That's going to be fun."
Binsaid has even gotten involved across campus and has found his own community within the Young Arab Leaders Association on campus.
"At first I was a little bit scared, but when I came here, they helped me," said Binsaid. "I would encourage international students because it helps them with how they get to know the people, how they get into the culture, and a lot of people come here to the U.S. and have culture shock. This helps them get over things and understand how the system works."
Based on student experiences and university feedback, Phelps explained that the program had been a success.
"There's no indication that this wouldn't be something they would continue for a long time," said Phelps.
"I'm with American students now, and they know English better than I know. So I need to be in the same level. INTO, knowing that, they prepared each student to do this, to be at the same level as American students," said Giesteira. "To be honest, I just need to say thank you to INTO who opened the doors for me. I wasn't a good student when I was in Brazil. They truly saved me."
About the Writer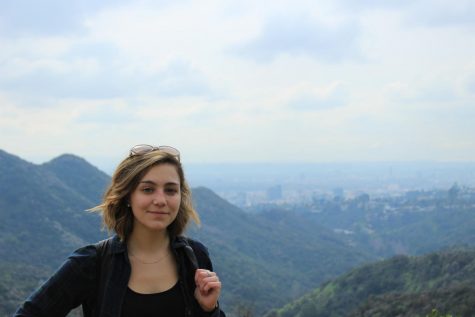 Amy Koczera, World News Editor | she/her
Amy has been writing for The Suffolk Journal since fall 2016. In addition to being the World News Editor, she is also the treasurer of the Suffolk Jazz Band, a Teaching Assistant, Resident Assistant, a member of The Journey program, and a Project Leader for the Center for Community Engagement. Amy is originally from Dartmouth, MA and studies Broadcast Journalism with a minor in Philosophy. When she's not in the Journal office, you can find her at the gym, the Esplanade or walking around campus wearing a backpack that's twice her size.
Follow Amy on Twitter
@AmyKoczera