Brianna Vieira expresses Portuguese culture through music
Suffolk University junior global and cultural communications major Brianna Vieira spent her childhood dancing and singing to Portuguese music in her community. Thanks to the help of her grandmother and the encouragement of her family and friends, the 21-year-old is now an accomplished Portuguese folk singer with a passion for music, heritage and giving back.
Originally from Stoughton, Massachusetts, Vieira has always been involved with music and her local Portuguese community. She has utilized her musical talents as a singer in the choir at the Immaculate Conception Church in Stoughton as well as in various Portuguese folklore groups.
"Music has just always been a big part of my life," said Vieira in an interview with The Suffolk Journal. "My mom has home videos of me and my sister dancing or singing. Music was definitely a way for us to express ourselves and have fun."
Vieira's family is from the small archipelago of the Azores – an autonomous region of Portugal in the middle of the Atlantic Ocean. Vieira explained that Massachusetts has a large population of Portuguese people, with communities established in various towns and cities throughout the state.
There are several Portuguese folklore groups within these communities. As a traditional form dance and song, folklore typically expresses Portuguese identity and culture through telling stories about the older times, according to Vieira. Participating in these groups in processions, parades and local feasts was one way that Vieira was able interact with her culture through music.
At just nine years old, Vieira's passion for music and her Portuguese heritage struck a chord within the community when she placed third at a singing competition in Fall River called "Novo Estrelas," known as "New Stars."
"That was my first time winning and it was really exciting," said Vieira. "Then I began to sing more in communities in the United States, in the Azores and Canada."
After first gaining attention from the Portuguese community at this festival, Vieira began performing at concerts for other famous Portuguese artists. At age 12, Vieira released her first Christmas single "E Natal," written by her grandmother.
The song became No. 1 on the popular Portuguese Luso Beats chart and Vieira soon grew increasingly popular in Portuguese communities around the world. She soon joined the Portuguese Heritage group in the Boston orchestra and was given the opportunity to perform the Portuguese National Anthem for the president of Portugal at the Massachusetts State House.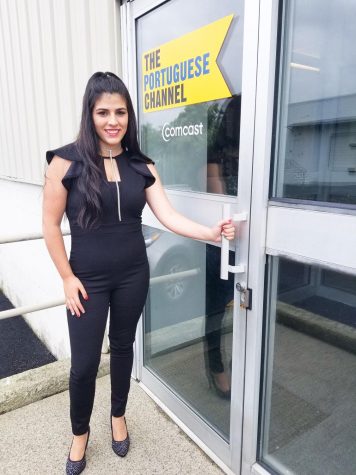 "My great-grandmother was a very well-known singer on the island of Santa Maria in the Azores," said Vieira. "As I got older, I started realizing my great-grandmother was a singer and I really loved that style of music and I loved singing in Portuguese and participating in the cultural festivals."
Vieira mainly performs Portuguese folk music with a modern twist. With her grandmother as the primary lyricist, Vieira participated in her first tour in 2015 and is looking forward to releasing an album next year. The album will feature cover songs of the music her great-grandmother sang in the 1950s.
"I do a lot of covers but I make them more modernized because I feel like that's also a big part of continuing culture and traditions," said Vieira. "You have to make them appealing to younger generations and society is always evolving so it's really important to go with the flow and support that."
In addition to music, Vieira's appreciation and love for her Portuguese roots inspired her to give back to the community. In her first year of college at Suffolk, she founded a youth organization called "Somos Vencedores," meaning "we are winners."
"The organization was created to inspire the youth to participate in culture — in their own cultures and in the Portuguese culture," said Vieira. "It works to acknowledge and recognize youth leaders in the community and it also encourages speaking different languages, more specifically the Portuguese language to continue that and to celebrate life, community and culture."
Vieira has worked hard to build the group by meeting with senators, celebrities and other public figures to keep the group going. The organization also does volunteer work throughout Portuguese communities in Massachusetts and stays connected throughout the year support one another's interests and involvement in their local communities.
Vieira's hard work extends throughout the Suffolk community as she also dedicates her time to being a Resident Assistant, a Counseling, Health and Wellness SUPER as well as the president of the European Student Association.
"I love the values of love, family, loyalty, work ethics and passion my culture brings to the world," said Vieira. "Cultures in general are very fascinating to me because every single one is so unique. I believe everyone should travel and involve themselves in different cultural settings to learn more about others."
About the Contributor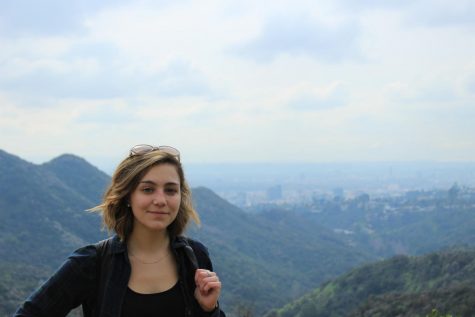 Amy Koczera, World News Editor | she/her
Amy has been writing for The Suffolk Journal since fall 2016. In addition to being the World News Editor, she is also the treasurer of the Suffolk Jazz Band, a Teaching Assistant, Resident Assistant, a member of The Journey program, and a Project Leader for the Center for Community Engagement. Amy is originally from Dartmouth, MA and studies Broadcast Journalism with a minor in Philosophy. When she's not in the Journal office, you can find her at the gym, the Esplanade or walking around campus wearing a backpack that's twice her size.
Follow Amy on Twitter
@AmyKoczera