Design-x-Change brings innovation to Suffolk campus
Suffolk University's Design-x-Change event on Thursday highlighted collaborations between the Art and Design department and the Center for Urban Ecology and Sustainability (CUES) that gave students a chance to learn about environmental and social sustainability.
The event also contained the university's annual Sustainability Fair, which showcased a variety of Boston based material and furnishing companies that are working in sustainable design.
"The DesignX team, working across and collaborating with other members of the campus, plays a very important role in those sustainability conversations," said event organizer and Suffolk Art and Design Associate Professor & Program Director Sean Solley. "We are trying to build more bridges across campuses with design."
The event saw nearly a dozen businesses from the Boston area presenting products that were hoped to be of some interest to sustainable designers. These included businesses like Mannington Commercial, a New England based luxury vinyl, carpet and hardwood designer, or the paint and stain company Sherwin-Williams.
"I want to be a design inspiration for these students," said Mannington Commercial district manager Emily Cring in an interview with The Suffolk Journal. "I came here to ignite inspiration for sustainable design, it really is so fun to be here and to talk to design students."
Companies like Mannington were chosen as examples of what can happen when sustainable developers and product designers are able to collaborate, as the company has made great steps in eco-friendly product development and a thorough recycling program.
"It is such an impressive thing to see Suffolk get involved with," said Suffolk alum MacKenzie Sherwood in an interview with The Journal. "I was never a part of this stuff when I was on campus, and I really regret that. I think art and design students should really be jumping on the opportunity to get involved with sustainability, and sustainability students should really be more involved with art and design."
As part of the DesignX team's theming of extending the Suffolk learning experience by creating connections across disciplines on campus, the university's Virtual Reality Lab was also set up at this event to give individuals a tour through a virtual home design.
This interactive demonstration is a result of one student's independent study which focuses on using graphic design tools to create a building plan in 3D space, and then to be able to walk through that space to experience the layout of the home during the development process.
"It is often really easy to just talk about doing this sort of thing, but since 2017 we really have had actual results with virtual reality on campus," said Solley in an interview with The Journal. "We have produced complex things with our design programs that are able to be viewed in VR, so it was a bit of a no-brainer to invest more into [the technology]."
For design students, Solley explained that it can be a big hurdle to understand how their design choices actually work out in the real world, that it can be hard to tell that something like a coffee table is obstructing the living-room until you are in virtual reality and you need to step over it.
Solley also said that innovative programs like the VR Lab enable students to be physically involved in their work, which allows for many more learning opportunities.
"Anywhere you have a constraint and an opportunity that's where you see creative design happen," said Solley.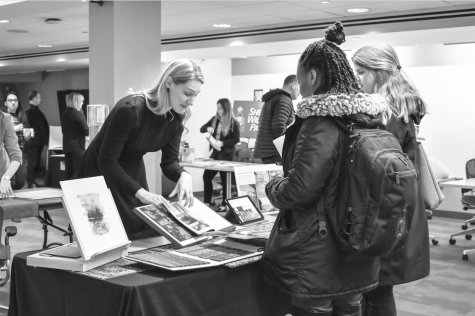 Yanxi Liu, a senior psychology major, presented her research in front of the DesignX crowd about bridging the gaps between psychology and urban design. For Liu, this process means to use historical concepts of building landscapes that connect occupants to the natural world, called biophilic landscapes.
Her inspiration for this kind of design has come in part from her understanding of Chinese courtyard design, which has a green space enclosed by four walls within a building, that puts a focus on air, water, sunlight and connectivity.
"From the very beginning of human design, we can see the concept of biophilia," said Liu. "This hit me as so important because we can use this as the background for our designs today."
Liu explained that eastern designers have traditionally valued the concepts of connectedness and community in their work, and that this is something that she wants to bring to Boston and the rest of the world.
"This kind of design is a type of storytelling, drawing connections between people's lives and the natural world, and storytelling really is the ultimate tool in creating meaning in life," said Liu.
Liu and Solley both referenced a belief that Suffolk's Art and Design department has a great opportunity to incorporate this kind of design, not just into their education, but to the school community, other departments and Boston as a whole.
"The next thing [for DesignX] that is coming up in June is that a number of Suffolk faculty are flying to Shanghai as a collaboration of the environmental guys and the school of design," said Solley. "The virtue of that is putting us in a culture of international people that are using the same design terminology."
This partnership with Shanghai's Fudan University is a continuation of a relationship that CUES has built in the last two years that has had the goal of establishing academic and research collaborations between the two schools.
Solley identified a key area of focus in addition to sustainable design in what is called inclusive design. This is a process that seeks to understand the psychological and needs of citizens moving through a space, and makes sure that the design works with those individuals.
One speaker at the DesignX event explained that one example of her work with inclusive design has been in providing designers with access to individuals with certain disabilities so that the design process can be informed by their needs.
As part of producing effective inclusive design, Solley is hoping that the psychology and art and design departments can have more opportunities to grow together, as he explained a fundamental relationship between interior design and human psychology.
"Our partnership with the psychology department has shown us that where we do human-centered design, we need to be able to have something at Suffolk that will allow us to study the brain and the psychological aspects of the design as well," said Solley. "Some schools already have programs in environmental psychology and I think that is something that is something that we'd like to work on as well."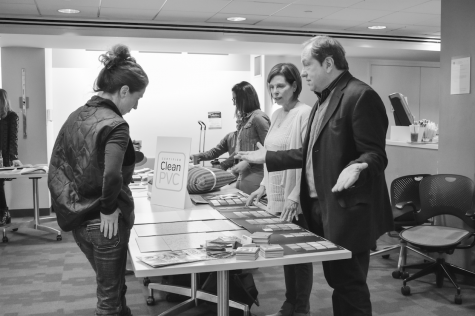 Leave a Comment
About the Contributor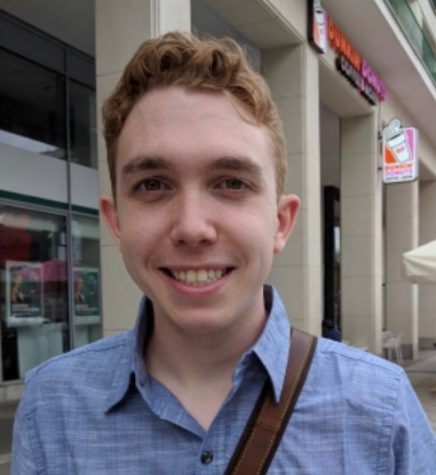 Kyle Crozier, Former News Editor
Kyle is a senior environmental studies major from Rhode Island, and has written for the Journal since 2017. When he is not covering science events in and around Boston, Kyle is working to pursue a career in urban sustainability and possibly attend Grad school. He loves animal facts, Poland, and animal facts.