Undergraduate tuition raised for upcoming year
The Board of Trustees approved a 3.6 percent increase to undergraduate tuition for the 2019-20 academic year, bringing the cost of tuition just under $40,000 for students.
"In general, our expenses increase every year for a variety of reasons," said Suffolk University President Marisa Kelly in an interview with The Journal. "Some of that is in things we want to invest in, that directly benefits students and others are increased costs to us."
Despite the increase, Kelly said Suffolk still has one of the lowest tuitions of all the private universities in the Boston area. Kelly also said the tuition of Suffolk's competitors has been increasing at a faster rate.
On average, Suffolk tuition has increased by approximately 4 percent each year for the past five years.
Laura Sander, Senior Vice President for Finance and Administration/ Treasurer, said the increase comes from the university's ongoing investments into student services and student needs. This includes strengthening the Center for Counseling, Health, & Wellness and establishing the commuter lounge, among other student assets.
In 2018, Suffolk received three donations totaling $17 million, which are going toward scholarships, facilities, programs and other areas in student education.
Kelly said providing scholarships is the university's top priority when it comes to fundraising, especially in the form of endowed scholarships which can fund students for decades.
Tuition is the largest revenue stream that Suffolk relies on. While the university has received several major donations this year, these gifts can often only be used for specific purposes outlined by the donor. In Samia's case, the endowment primarily goes toward scholarships that will last over Suffolk's lifetime.
"Part of [fundraising] is how donors give their money, whether the money is used all up front or over time, and there are a lot of laws that restrict how we use [donations]," said Sander.
Donors can choose exactly how the money is used by Suffolk, however, the university can refuse donations that they do not feel are aligned with their missions.
Kelly also said the newly acquired 1047 Commonwealth apartments play no part in the tuition increase, and has generated auxiliary revenue.
Students were notified of the tuition increase via an email sent by Kelly at the end of January.
"The increase over the current year will allow us to continue to deliver and invest in the excellent overall academic experience that our students expect and deserve," said Kelly in the email.
While the email included the prices of tuition, housing and meal plan costs for the 2019-20 academic year, some students wished that more context for the increase was provided.
"It would be helpful for the Suffolk community to know why the cost of tuition is increasing and where the money will be going," said psychology major and freshman Ashley Ness. "Transparency is important."
Laura Sander highlighted the fact that increased revenue to the university is just one half of the equation.
"It's not just trying to increase revenue, it's trying to decrease expenses," said Sander.
One such expense is the payment and benefits for faculty such as administrators and professors. Kelly said that the university has seen a 2 percent increase in those areas and that they have heavily weighted them toward the lowest end of the pay scale.
"We are not a for- profit institution, this is not a place where we are trying to see what the highest price we could possibly get away with so that we could go back and pay investors," said Kelly. "We are here for the students."
Leave a Comment
About the Contributors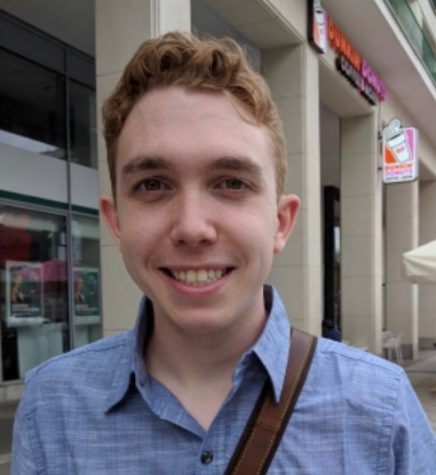 Kyle Crozier, Former News Editor
Kyle is a senior environmental studies major from Rhode Island, and has written for the Journal since 2017. When he is not covering science events in and around Boston, Kyle is working to pursue a career in urban sustainability and possibly attend Grad school. He loves animal facts, Poland, and animal facts.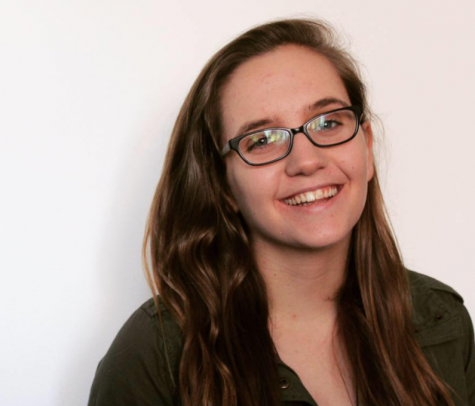 Kaitlin Hahn, News Editor | she/her they/them
Kaitlin Hahn is the News Editor for the Suffolk Journal. She is a print journalism major and an English minor from Southern California. Kaitlin is also serving as the President of Suffolk University's Queer Student Union and a Diversity Peer Educator for The Center for Diversity & Inclusion at Suffolk University. Through her involvement with the media and clubs on campus, Kaitlin hopes to improve Suffolk as a whole. She aspires to become a travel journalist and gain the opportunity to see and write about the world.
Follow Kaitlin on Twitter
@KaitlinHahn_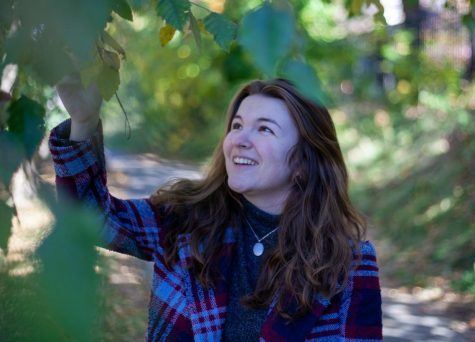 Caroline Enos, Editor-in-Chief | she/her
Caroline is a senior from Gloucester, Mass. She is majoring in print/web journalism and minoring in political science. Caroline was formerly a news editor for The Journal, is currently a correspondent at the Boston Globe and was also a correspondent at The Gloucester Daily Times. When she isn't stressing over deadlines, Caroline spends her time drawing and listening to good music.
Follow Caroline on Twitter
@CarolineEnos
Email her at
[email protected]