Mechanical issues plague MBTA as winter approaches
The MBTA is slowly returning to normal service after a week of delays, breakdowns and accidents as the cold weather tests the system's resilience. Last week, the Fitchburg Line of the Commuter Rail was backed up for hours after a train lost a wheel in Waltham, according to NECN. The news outlet also reported on a fire on the Kingston Line near Hanson, which forced commuters to evacuate just two days later. In the city, the T, didn't fare much better. Chronic issues with signals near Orient Heights on the Blue Line delayed train traffic twice in a week, and a disabled train in the Boston Harbor tunnel snarled the commute for around two hours as the line was reduced to single-track service. On Tuesday, The Boston Globe reported that a disabled Red Line train near South Station caused commuters hours-long headaches until a second train was called in to push the first to the nearest station. That same day, the Haverhill Line was delayed after a train in Lawrence hit a car on the tracks, according to the Globe. More delays are also expected on the Green Line as buses are phased in on the Riverside Branch for track work over the next two years, per the MBTA's website. On-time performance for the T's bus system for Dec. 3 shows that just 68 percent of buses arrived at stops on time, while data from the past year shows that number consistently falls below 75 percent.
Leave a Comment
About the Writer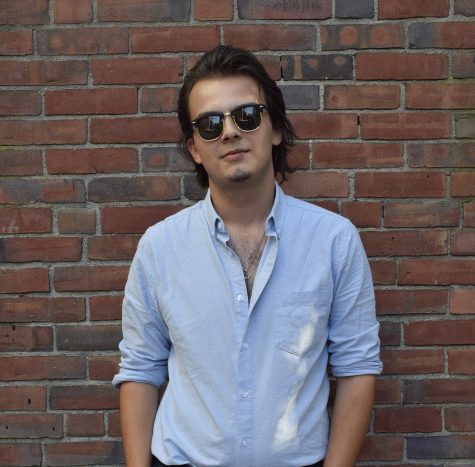 Nick Viveiros, Senior Staff Writer
Nick Viveiros is a senior majoring in Politics, Philosophy & Economics and Journalism. Born and raised in Fall River, MA, he began writing for the Journal in the fall of 2016.
Nick published his first book, the poetry collection this new world, during his first semester of college. His second book, Love Across the Zodiac, was released through his company, Quequechan Press, in mid 2019.
Follow Nick on Twitter @thenickviveiros 
or head on over to his website, nickviveiros.org