Zoo of New England's Green Team talks sustainablity
The Zoo of New England (ZNE) at Franklin Park has made strides in the last two years to increase their sustainability efforts and were invited by the Suffolk University Center for Urban Ecology and Sustainability (CUES) to speak with students on Oct. 23.
Two members of the ZNE's sustainability group Green Team discussed their individual roles in the zoo's efforts to become more environmentally conscious, and the internship opportunity students have with them.
The Green Team is a sub-committee of the larger Animal Health and Wellness Department and has worked to become more sustainable. They also aim to educate staff and guests on the role they play in sustainability.
Ed O'Brien, one of the curators of the bird unit at the zoo, has worked at the ZNE for over 30 years, after starting just out of college. He has worked on programs like switching to recyclable cups, composting animal food waste, establishing an organic garden and partnering with a sustainable trash company, among others.
In addition to her role as the Animal Care Coordinator at the zoo, Lewicki works as the Green Team secretary and the editor of the zoo newsletter. Throughout the event, Lewicki emphasized the importance of recording all the data they compile from their sustainability programs and disseminating that information both to the staff and the public.
"The whole reason we started the newsletter was because we felt like we had so much information we felt we needed to share, but we didn't have good ways of doing it. It seemed to be the easiest way to share tons of information in an easy amount of time, that people could go back to," said Lewicki.
She said that they received data last week that showed the zoo had recycled nearly 25 tonnes of cardboard waste since 2016, and that this kind of information will help motivate staff.
One of the primary motivations for the two to speak at Suffolk was to try and entice students to participate in their 12-week Green Team internship. The program has students work on data-collection in the different sustainability programs at the zoo, as well as having them recommend and implement sustainability solutions of their own design.
"People that go to zoos like that need to have a better understanding of what goes into helping them run, and they need to be aware of what kind of programs the zoo has to be more sustainable," said Suffolk senior environmental science major Teresa Feijoo. "I would love to participate in an organization like that."
Feijoo and other students expressed interest in the program, as most CUES students are required to participate in data-collection for their senior capstone project. The ZNE has been accredited by the Association of Zoos and Aquariums, a process that involves the submission of zoo records that the Green Team interns help keep.
"There is a movement within zoo organizations to make sure we are being responsible and to show that," said O'Brien. "And I think it is a reflection of our world, sustainability has become more important and people recognize things need to change."
Leave a Comment
About the Contributor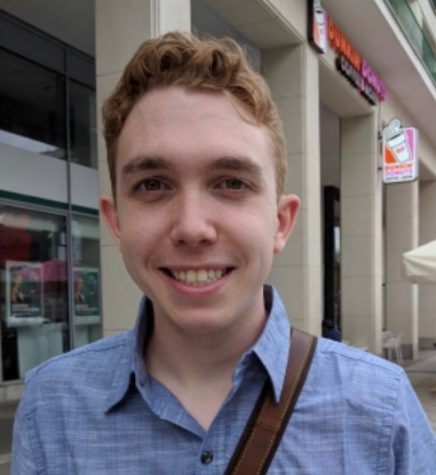 Kyle Crozier, Former News Editor
Kyle is a senior environmental studies major from Rhode Island, and has written for the Journal since 2017. When he is not covering science events in and around Boston, Kyle is working to pursue a career in urban sustainability and possibly attend Grad school. He loves animal facts, Poland, and animal facts.