Close race as midterms approach
Heading into the home stretch before what many consider a referendum on the President, many races in key states are too close to call. Democrats look to make big gains in southern California, where two swing districts look more competitive and unsure than ever before, as well as large swaths of the East Coast and Southwest. While generic polling for the House shows Democrats up by around 8 points, polling in the Senate paints a far more bleak picture for the minority party. Senator Claire McCaskill (D-Missouri) trails Josh Hawley (R-Missouri) by a point in what most politicos consider a red state, while Senator Heidi Heitkamp (D-North Dakota) trails Kevin Cramer (R-North Dekota) by 12 points, his largest lead yet. State House races seem to be tilted in favor of Democrats, who stand to gain at least ten governorships in the elections. While many states are competitive, Massachusetts isn't one of them. Republican incumbent Charlie Baker leads former Obama staffer Jay Gonzales by 39 points. In Rhode Island, Democratic incumbent Gina Raimondo leads former Cranston Mayor Allan Fung. In Connecticut, which has no incumbent, Ned Lamont leads Republican Bob Stefanowski.
Leave a Comment
About the Writer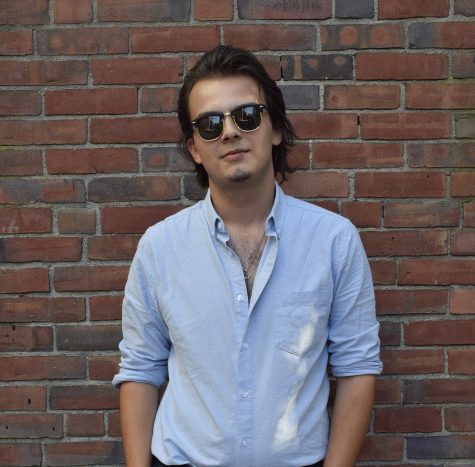 Nick Viveiros, Senior Staff Writer
Nick Viveiros is a senior majoring in Politics, Philosophy & Economics and Journalism. Born and raised in Fall River, MA, he began writing for the Journal in the fall of 2016.
Nick published his first book, the poetry collection this new world, during his first semester of college. His second book, Love Across the Zodiac, was released through his company, Quequechan Press, in mid 2019.
Follow Nick on Twitter @thenickviveiros 
or head on over to his website, nickviveiros.org