Senior spotlight: Lombardo serves 200 career aces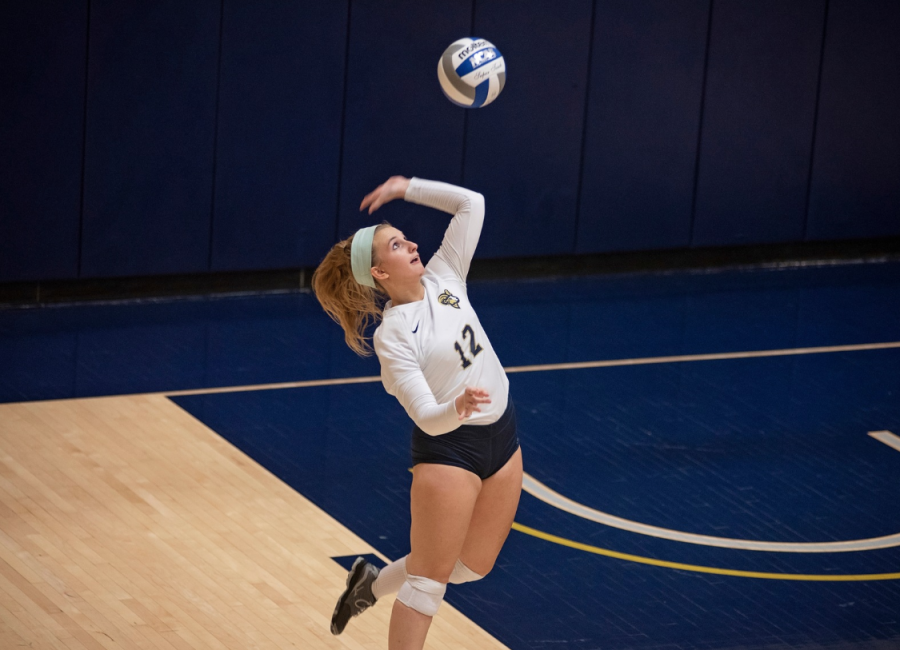 When Talia Lombardo strode on the court for her first match in Suffolk University's Regan Gymnasium freshman year, she could not even imagine where her time as a volleyball player would take her.
Four seasons and 97 matches later, Lombardo reflected on a career that she referred to as "eventful." The senior setter currently has career totals of 839 digs, 843 assists and 507 kills.
On Oct. 10th as the Lady Rams faced the University of Saint Joseph, Lombardo etched her name into the record books becoming the first Suffolk volleyball player to serve 200 aces. Her team would later go on to win the match three sets to none.
"I actually didn't even know that I was the only [player] to do that," said Lombardo in an interview with The Suffolk Journal. "It wasn't something that I thought about. It's really cool being able to do that [and] being able to make history here."
As a freshman, Lombardo came in with high hopes of playing the sport that she loves. She said that she was thrown right into the game and that because there were so few upperclassmen, she was named a captain right off the bat.
"To be a freshman and be playing all four years was nice," said Lombardo. "You never had to sit on the sidelines."
After four years of being a captain for The Lady Rams, Lombardo said that she enjoyed how diverse Suffolk and her fellow teammates are. She said that while the team has had it's up and downs, growing together is something that has come with nothing but excitement.
As a leader, Lombardo tries to influence the younger players on the team more through action than with words. She explained that she does this by setting a standard of always coming to the gym ready to play and showing up on time.
"Playing with [Lombardo] for the past four years has been the best because she's the biggest supporter there is," said senior Leah Pedersen in an interview with The Journal. "She has my back on and off the court and that's what being a teammate is all about."
While she has already reached a milestone with the team, Lombardo said that she would continue to keep breaking personal records of her own. Her next goal is to surpass 1,000 assists before her time with Suffolk has ended and she is just 157 assists shy of this.
So far this season the Lady Rams hold a 7-13 overall record and a 4-3 conference record. Lombardo said they look to push for a GNAC playoff run and make it further than just the quarterfinals.
For the future Lombardo hopes to keep volleyball close to heart whether it be through coaching or possibly applying to be a graduate assistant with the athletics program at Suffolk.
"A lot has happened in the past four years and it's crazy to look back at," said Lombardo.
About the Contributor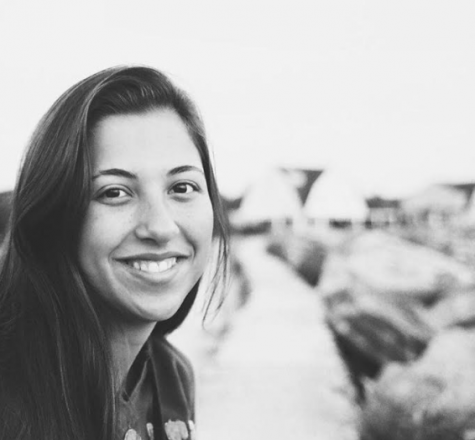 Hannah Arroyo, Sports Editor | she/her
Hannah Arroyo is a junior, the Sports Editor, and a Broadcast Journalism major who hopes to work in sports media someday. She passionately follows New England sports and can often be found exploring new spots in Boston. She enjoys going to Fenway Park, searching antique stores and pranking her friends. By writing for The Journal, she hopes to improve her journalism skills and eventually explore writing stories that differ from sports.