University rankings reveal Suffolk's inclusivity
In a huge push for student outreach and participation, coupled with the addition of multiple programs tailored for the benefit of international students, Suffolk's work has finally paid off.
After jumping 142 places, Suffolk University finds itself in the top 100 school rankings out of 1,488 according to Washington Monthly Magazine. This title coincides with Suffolk's 177 ranking from U.S. News as well as third place for percentage of international students.
Washington Monthly magazine works to rank schools based on, "three broad categories. Those categories are: Social Mobility (recruiting and graduating low-income students), Research (producing cutting-edge scholarship and PhDs), and Service (encouraging students to give something back to their country)," according to their website.
These rankings provide schools with concrete data to compare themselves with other schools.
In this year's rankings by Washington Monthly Magazine, Suffolk ranked just below University of Colorado, Denver and just above Indiana State University.
Suffolk's significant jump from 240th place to 98th is attributed to the work the college has put into accepting all students regardless of income as well as student opportunities to get involved.
"We create transformational pathways of opportunity that take many of our students from the bottom 40 percent of the income ladder to the top 40 percent," said President Kelly in a press release about the rankings. "Throughout their Suffolk experience, we foster a spirit of service and civic engagement in our students in a variety of ways."
In addition to breaking the top 100 for Washington Monthly, Suffolk also tied for third in international student population, according to U.S. News for 2019. Suffolk tied with Boston University and Carnegie Mellon University in Pittsburgh. All three average  22 percent of overall students coming from out of the country in order to study in the U.S. This existing diversity amongst students provides a welcoming atmosphere for Suffolk's international population.
"It definitely makes me feel good, there's much more diversity and inclusion and more students are aware that the U.S. is a great place to study, Boston especially as it is so student-focused," said Juliana Sanchez, a sophomore broadcast journalism major and Columbia-born student.
"
"It definitely makes me feel good, there's much more diversity and inclusion and more students are aware that the U.S. is a great place to study, Boston especially as it is so student-focused.""
— Juliana Sanchez
The rankings help provide insight to incoming Suffolk students and their families on how diverse Suffolk is, which in turn can influence the amount of applications Suffolk recieves from students both international and regional.
Sanchez advises incoming freshman to look toward the rankings when making decisions in order to choose the best school for themselves.
"You should definitely look into the rankings and statistics to see how Suffolk has become internationally known due to the amount of international students here," stated Sanchez in an interview with The Journal.
The university as a whole recognized a new achievement in the rankings, reinforcing Suffolk's inclusion of international students. "International students play an important role in our educational mission," said President Kelly in a press release.
"This ranking helps reinforce the fact that Suffolk has an international makeup and that this is a place where international students are not just welcomed, but also included."
As Suffolk enters the beginning of its first semester, both faculty, staff and students remain proud to own the U.S News title of third for international students and have broken the top 100 in schools across the country according to Washington Monthly.
Leave a Comment
About the Writer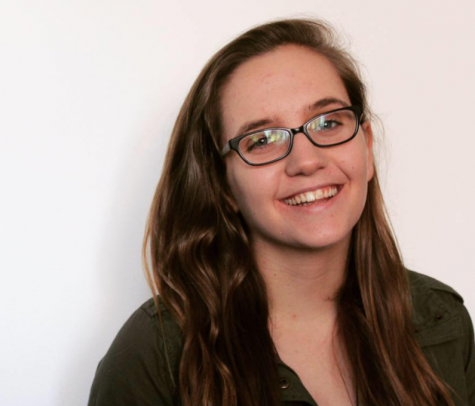 Kaitlin Hahn, News Editor | she/her they/them
Kaitlin Hahn is the News Editor for the Suffolk Journal. She is a print journalism major and an English minor from Southern California. Kaitlin is also serving as the President of Suffolk University's Queer Student Union and a Diversity Peer Educator for The Center for Diversity & Inclusion at Suffolk University. Through her involvement with the media and clubs on campus, Kaitlin hopes to improve Suffolk as a whole. She aspires to become a travel journalist and gain the opportunity to see and write about the world.
Follow Kaitlin on Twitter
@KaitlinHahn_