Sylvester Sisters: Dynamic duo connect one last time as teammates
What has been a dream since high school, the Sylvester sisters are finally reunited on the diamond. Senior Delaney Sylvester and freshman Payton Sylvester are back in the same uniform as teammates on the Lady Rams softball team.
Being three years apart in age, the sisters have competed on multiple teams with one another, but playing together at a collegiate level has been a topic of conversation since 2014, when Delaney graduated high school.
"I am so grateful to be able to play with her for her last season. She has been on the hunt for a [Great Northeast Athletic Conference] (GNAC) ring and I want to be there and get it with her on her last shot," said Payton in an interview with The Suffolk Journal.
The two share a greater dynamic than just being sisters. On the field, Delaney is a catcher and Payton is a pitcher for the Lady Rams, which allowed for the two to motivate each other, as they play in sync.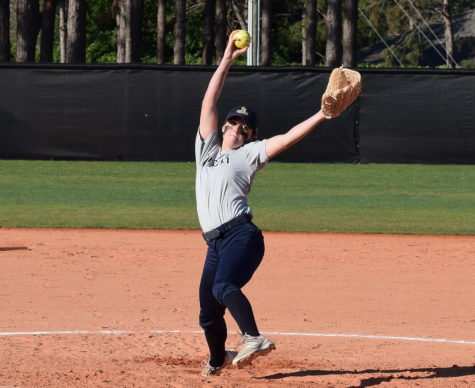 "I've always caught for her," said Delaney in an interview with The Journal. "Our mom always says it's like whenever [Payton] throws to me it's different because I'll tell her what she's doing wrong and it makes her mad. She takes it in a positive way and it makes her throw harder."
The Sylvester sisters have contributed to the Lady Rams' 12-6 winning record. Out of her 448 at bats for the Lady Rams, Delaney averages .431 compared to younger sister Payton who has an average of .436 after a total of 55 at bats. As a pitcher, Payton owns a 2.2 ERA.
"They're two athletes who contribute very different skills on the field yet are extremely competitive with each other behind the scenes," said senior co-captain Ali Yamakaitis in an interview with The Journal. "However, when it all boils down to playing, they direct their competitiveness toward our opponents, which I believe adds a great dynamic to our team's goals to win the GNAC title."
The sisters are competitive with not only the Lady Rams' opponents, but also with one another.
Teammates of the sisters see them as a dynamic duo that contributes different skills on the field that will help the team succeed this season.
"Having both of them on our team this year is definitely going to give us a leg up to win the GNAC," said senior co-captain Devlin Frost in an interview with The Journal.
When making a college decision, Payton knew Suffolk was where she wanted to be from when she toured the school with her sister.
"I began to look at other schools and find new interests," said Payton. "I would make pros and cons but the best thing on every pro list I made was being able to play with Delaney one last time."
"
I would make pros and cons but the best thing on every pro list I made was being able to play with Delaney one last time."
— Payton
Payton has already started to establish herself in the softball program next to her sister's stats. The freshman was named GNAC Corvias Rookie of the Week three times, GNAC co-player of the week and most recently picked up Fastpitch News Player of the Week honors.
"Payton's recent honors have been exciting and well-deserved," said head coach Jaclyn Davis. "[Her] performance on the field has proven to be of the best that we've seen. I am excited to see where she will take this season, as well as her career as a Ram."
Payton explained that if it were not for Delaney then she may have never played softball. After watching her sister take the field for the first time, Payton decided that she too wanted to join in on the game. The rest was history for the Sylvester sisters and they will now look to finish out together on a high note.
"Moving forward with this season, our goal is to win the GNAC. We need to take the field like it's the championship every game and push ourselves to stay at the level we know we can be at and we can be unstoppable," said Payton.
Leave a Comment
About the Contributors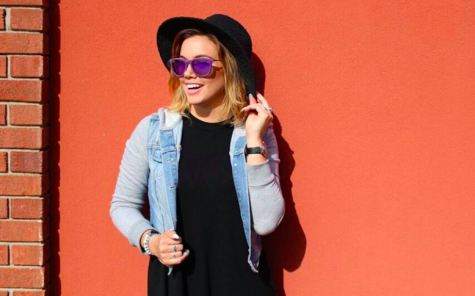 Brooke Patterson, Past Sports Editor
As a senior majoring in Journalism Print/Web, Brooke Patterson strives to not only bring a positive light to her stories, but also those around her. Despite the fact that her sports career has ended, Patterson remains involved with her love for athletics through The Suffolk Journal as the Sports Editor. She is currently exploring life in the city of Boston and will never hesitate to stop to pet a dog as they walk by her. Although Boston will forever be her home, Patterson hopes to explore and use her degree in other cities, such as New York and Los Angeles.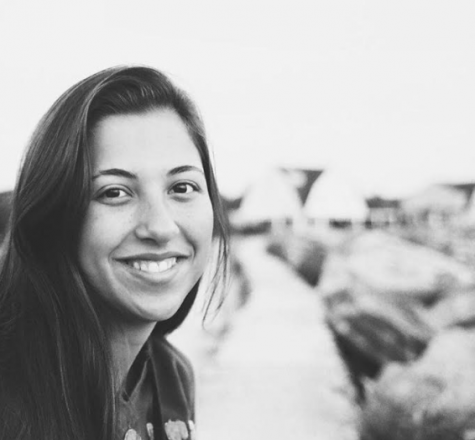 Hannah Arroyo, Sports Editor | she/her
Hannah Arroyo is a junior, the Sports Editor, and a Broadcast Journalism major who hopes to work in sports media someday. She passionately follows New England sports and can often be found exploring new spots in Boston. She enjoys going to Fenway Park, searching antique stores and pranking her friends. By writing for The Journal, she hopes to improve her journalism skills and eventually explore writing stories that differ from sports.