MLK legacy honored; but the fight must go on
From 1963, when Dr. Martin Luther King gave his renowned "I Have a Dream" speech to 2018, there has been continuous brutalities done against people of color.
The difference now is that these brutalities are captured on social media and briefly acknowledged with the use of an emotional emoticon, according to Dr. Cheryl Matias, an associate professor at the University of Colorado Denver, during Suffolk University's 35th Martin Luther King event at the African Meeting House.
This event is done in part to remember the legacy of the late Martin Luther King Jr., the work he did and the dream he strived for, but to also recognize those who continue the work required to achieve his dream.
Suffolk University's Acting President Marisa Kelly took the stage to present the "Creating the Dream" award to Professor and Director of the Education Studies Program, Dr. Elizabeth Robinson.
"This tradition began in 2005 with the purpose of recognizing the outstanding efforts of an individual, an organization or department within the Suffolk University community that works towards creating an inclusive, respectful and safe climate for members of the University," said Kelly.
Robinson has spent years contributing to the inclusion and development of students. According to Kelly, she has made a substantial impact on Suffolk's communities of color.
"I don't think there's anyone at Suffolk who is more deserving of this award," said Phyliss St-Hubert. "I have had the honor to be a student of Elizabeth's for the past year and a half and in every class and all interactions she makes me and others feel included in so many ways. She makes sure to include race and other identity issues as an important part of the classroom and always [makes] the class to be a brave space where difficult conversations are had respectfully."
"This is the most honored I've ever felt by any award, as a white woman with privilege, I fully recognize it's my choice to engage in these discussions and work towards social justice," said Dr. Robinson. "I want to dedicate this to my students, my teachers and colleagues who taught me more than any class I could possibly hope to teach, so thank you."
Matias gave a tribute to King in citing a passage from his famed "I Have A Dream" speech. While Matias spoke of past racial atrocities, she made sure to speak on the modern-day issues relating to systematic and institutional racism, while also making clear that circumstances have not changed as drastically as we hoped, or how we choose to see.
"The rapid social media spread of black and brown bodies and brutal police beatings and unarmed murders, which I have pointed in my other work as institutionalized extermination of black and brown people, not only bring forth recognition of the abuse of police, it simultaneously also brings forth two unintended consequences," said Matias.
The impact of this phenomenon proves many Americans have continuously been in collective denial of the tradition of brutality against black and brown bodies. Matias equated these phenomena as though they were symptoms; the cause: white supremacy. Left alone, white supremacy has the ability to , cause the continuous cycle of black and brown disenfranchisement.
The systems that be must be disrupted at the root in order for any real change to occur. Furthermore, these digital displays of violence sustains dehumanization of black and brown people, according to Matias.
Dr. Matias' speech covered many issues, pertaining to social justice and human rights,
that people often overlook and are blind to, according to Oluwasem Akapo, Suffolk University MBA student with a concentration in business intelligence.
"It's nothing new, but I'm just glad that there's a conversation about going forward how to make the dream she spoke about, the dream of a more fair and social justice world, reality. I want that to happen," said Akapo
The event was hosted by the Center for Student Diversity and Inclusion and their Diversity Peer Educators Program.
Leave a Comment
About the Writer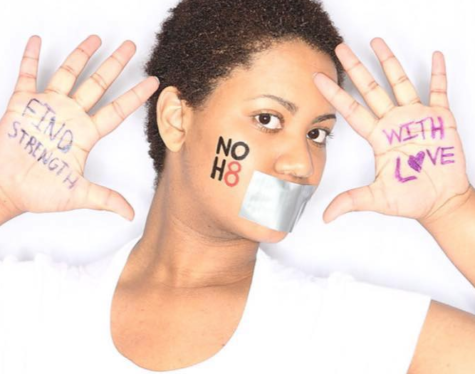 Katherine Yearwood, Staff Writer


As a senior at Suffolk University, I major in Communications with a concentration in print journalism and a minor in sociology. I have worked with The Suffolk Journal since 2015. The stories that have been the most electrifying to write are the ones where I am working with people who inspire me or the ones that allow me to call attention to social justice issues on or off of Suffolk's campus.