Suffolk celebrates first-generation students
First-generation college students have been recognized across the country due to their continued dedication in the pursuit of higher education. Out of the 5,117 undergraduate students at Suffolk University, 34.6 percent are first-generation college students, according to Provost Sebastian Royo. These students usually do not have the same support system or foundation of knowledge to apply for and navigate colleges and universities than the majority.
According to the Department of Education, 50 percent of students in 2010 were first-generation college students.
The Center for Access and Opportunity (CAAO) celebrated first generation college students in the Suffolk Law School function room by inviting students and staff to speak on the difficulties of their experiences and the importance of sharing their stories. Students from the Upward Bound program were also invited to see what a future in higher education might look like for them.
Royo praised the resiliency and the determination of these students in the pursuit of higher education.
"There are ultimately no barriers, no limits to what you can do," said Royo during the luncheon. "At Suffolk, there's an extraordinary community to help you every step of the way."
John Brown, a McNair Scholar, spoke of his experiences following his journey from Jamaica. He said he grew up with his grandmother and explained the difficulties he faced when he applied to college. Brown did not have the support to guide him through the process, which he said had convinced him that he was not capable and undeserving, of attaining higher education.
Brown said he finally attended a community college, which led him to apply for the Jack Kent Cooke Scholarship, a nationwide program, which would grant him full-financial access to a university of his choosing. Brown said during his presentation, that during his application process, a professor had told him that he was "intelligent and capable of succeeding."
"A lot of pressure and a lot of fear was inside of me during this time," said Brown. "For the Boston district, I was one of three that got accepted for the scholarship. That was when I thought, now I have to continue with school. I was scared."
Marty Elmore, the program development coordinator for the CAAO, spoke of the importance of recognizing the role first-generation students play not only in their communities, but their families. These students are capable of having a significant impact on their peers and younger people.
"I think the intentions and the expectations of what you're supposed to do with your life becomes a part of who you are down the line," said Elmore to a Journal reporter in a post-luncheon interview.
Felicia Wiltz, an associate professor for the sociology department, spoke of how although she may not have been a first-generation student; it was because of her grandparents that she and her children have been able to succeed. Her grandparents were unable to go to college because of their African American identities, so working hard became vital to her parents' ability to attend university. Wiltz said because of her parents' experiences, going to college was "just a natural progression" for her.
"When I got my masters and when I got my PhD, I shed a tear for the fact that my grandparents weren't there to see it. I think they're looking down from heaven and are very proud of the work they did, to plant the seed in me," said Wiltz during the luncheon. "So all of you who are first-generation, you are that seed. You're that solid foundation that your family is going to build on."
Leave a Comment
About the Contributor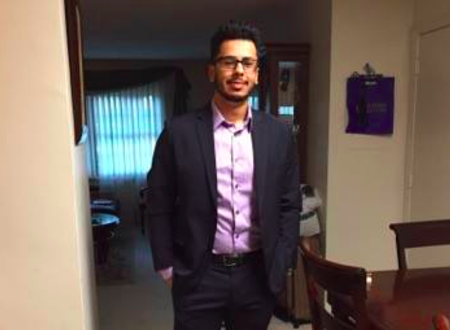 Nathan Espinal, Senior Staff Writer
Student pursuing a double major degree who's also writing articles for a paper with integrity. Usually stress eating in the library.