Rare award granted to the Rams
Women's soccer senior presented programs first CoSIDA honor; Nagri solidifies spot in record book
Suffolk University's Alexandra Nagri has topped the charts as one of the most prominent student-athletes the university has to offer. The senior joined only six other Rams as recipients of the College Sports Information Directors Association (CoSIDA) Academic All-District award.
Only nine times has the CoSIDA honor been given to a Suffolk student, etching Nagri into the record books, once again.
Nagri, a finance and accounting major, has made waves across the Suffolk community and now has been recognized, not only for her athletic ability, but for her academic success as well. A co-captain of the women's soccer team, Nagri recently reached the upper echelons of student-athlete success, as she became the first Lady Ram from the soccer program to be awarded the prestigious honor for the first time in the program's 11-year history.
"I've been playing with [Nagri] since freshman year, and I've been watching her grow and improve as a player each year, which in turn helps the team as a whole grow and improve," said senior midfielder Erika Nelson in a recent interview with The Suffolk Journal. "She brought great leadership to the team as a captain both her junior and senior year."
As one of 14 NCAA Division III players in the New England region honored for a combined excellence of academics and athleticism with a first-team District 1 recognition, Nagri has not faltered in terms of focusing on what is important.
"Getting honors like this academic-based one at the end of my senior year just shows that I put a lot of hard work and dedication into the sports themselves, but also my academics and that is very important to me," said Nagri in a recent interview with The Journal.
According to Suffolk's Sports Information Director (SID), Amy Barry, in a recent interview with The Journal, eligible students are nominated by a university's SID and must have a minimum GPA of 3.3, play in 50 percent of the season's games and have at least a sophomore standing.
"When student-athletes are recognized for their achievements inside the classroom it proves that the department's dedication to the true definition of Division III student-athletes: student first, athlete second; is in its true form and we, as a department, could not be more proud of excelling in academics and athletics," said Barry.
Nagri's feats at Suffolk have included two-time All-Great Atlantic Northeast Conference second team honors as well as being the first Ram to score more than 100 points in her career.
"Just to have your name appear in any record book is really cool," said Nagri. "It just shows that
"
Hard work eventually pays off in the end"

— Alexandra Nagri

."

She now adds the CoSIDA award to her resume, which has placed her as one of the two most successful players in Suffolk women's soccer history.

"It's not an award that they give out easily," said Director of Athletics Cary McConnell to the The Journal in an interview on Tuesday. "You really have to earn it by performing at a high level in the classroom and by also being a terrific player on the field. I think it just speaks volumes to the quality of the student-athletes we have here in the classroom."

Nagri attributed some of her success to the support from the athletic department and her teammates.

"The 'never give up' attitude and energy she portrays on the field is contagious and encourages the rest of the team to give it their all every game. I couldn't think of anyone more deserving of the award," said Nelson.
View Comments (1)
About the Contributors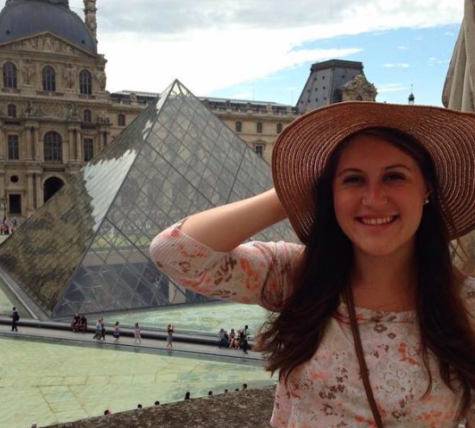 Felicity Otterbein, Past Arts Editor
As a member of the Best Friends of Friendly's Ice Cream Club, Felicity enjoys not taking life too seriously. She appreciates all walks of life and accepts all those who are willing to share a smile. 
As the Arts Editor, she enjoys uncovering new music and discovering the hidden gems of the Boston and Suffolk arts communities.  She enjoys supporting both her friends and university by attending and reviewing Suffolk-based art by featuring the array of talent that can be found on campus.
She prides herself on her uncanny ability to document every waking moment of her dog, Shadow, and can most always be found with an iced coffee in her hand. If you're looking for her, she's usually at her desk inside of The Journal office watching SNL reruns or galavanting through the Isabella Stewart Gardner Museum.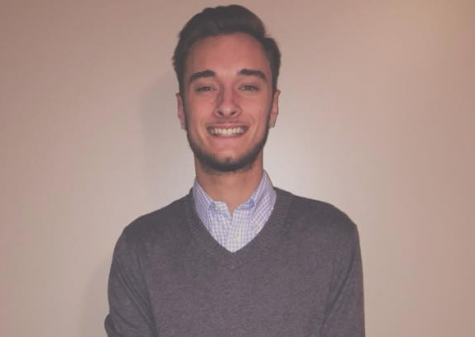 Chris DeGusto, Past News Editor
As someone who truly has no idea exactly what he wants to do in life, Chris' desire is to help those he cares about achieve their dreams. Chris welcomed a role that he never envisioned himself in; one that drives him insane.
Chris loves to tell stories, hence his passion: writing. If he's not in The Journal's office, you can find him catching up on the Sox or Celtics, studying the stock market or (unfortunately) riding the T to his favorite place in the world, Boston.
One day Chris hopes to write a book, well, actually finish a book he has already started. With a plan to travel the world and provide insight about his life experiences through his writing, Chris will always be attached to the city he calls home. And while he loves Boston more than anything, one reason why his book is not finished is because it doesn't have a suitable ending; he has a hunch that one day life will lead him to the west coast, to write him a new story.