Law School to stay ahead of tech curve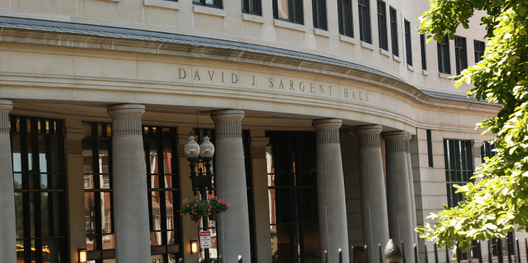 The Suffolk Law School established an online certification program that will provide legal professionals the opportunity to stay ahead of the technological curve.
After taking all six courses in the program, the cost of the certification will have reached more than $15,000 for one student.
This program will encompass several pressing topics such as, "Design Thinking for Legal Professionals," "Legal Technology Toolkit" and "21st Century Legal Professions." Some of these courses will be offered starting in the summer of 2018, and by the spring of 2019, all six will be implemented.
The Program Director Gabe Teninbaum, is also leading Suffolk Law's concentration in Legal Innovation and Technology. The subject of this program is familiar to Teninbaum, as much of his experience has centered around the increase of efficiency in legal work through the use of emerging technologies and processes.
Teninbaum explained in a recent interview with The Suffolk Journal the university's step in this new direction.
"The legal industry is changing and everyone recognizes that there are new skills and processes that are needed to make students ready for that world," said Teninbaum. "The challenge is being able to actually deliver that education."
The program puts a large emphasis on the ability to reach those who may not be currently enrolled students, or those not part of a Juris Doctor (JD) program. Teninbaum described the focus for these students as a opportunity to introduce them to recent innovations within their field.
"We're taking this niche that we've developed within our [Juris Doctor] program and are expanding it to serve more broadly," said Teninbaum.
Five legal technology leaders were chosen to teach the courses, diverse in terms of professional background and geographic location; ranging from locals to Canada to the West Coast. The possible distance between the professionals and their students is considered by Teninbaum to be one of the bridges that a program like this can build through the online nature of its courses.
"Online education is nothing new, but what is new is a program for legal professionals to teach them technology and innovation. No one's ever done anything like it." said Teninbaum. "We are creating a mold for others to follow."
One of the instructors, Lucy Bassali, has spent more than ten years at Microsoft, specializing in efficiency and automation and now is working to lead legal professionals at the software company.
Teninbaum has exemplified TurboTax as a program that has made it simpler and more efficient for people to process their annual tax returns without the need for professional aid, a comparison he makes to other legal services discussed in the courses.
These classes are hoped to work as a community-building tool both to establish partnerships with large companies as a source to recruit skilled employees and to potentially service legal needs for people that were previously unmet.
"The things that we're teaching make services more affordable, they make them better, they make them more efficient, they make them more accessible," said Teninbaum.
Leave a Comment
About the Contributor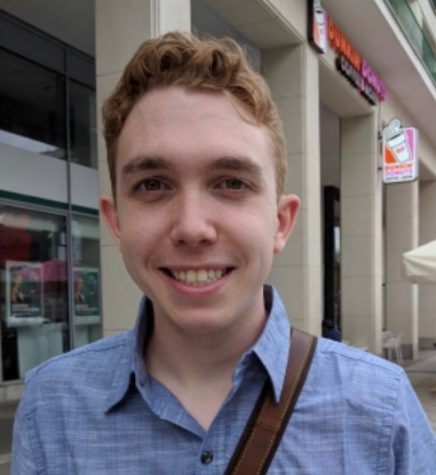 Kyle Crozier, Former News Editor
Kyle is a senior environmental studies major from Rhode Island, and has written for the Journal since 2017. When he is not covering science events in and around Boston, Kyle is working to pursue a career in urban sustainability and possibly attend Grad school. He loves animal facts, Poland, and animal facts.