Lady Rams make a racket
Dunlap honored for season achievements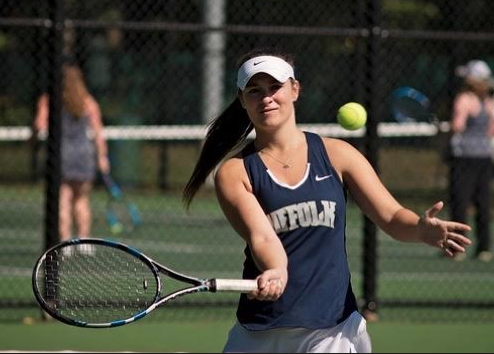 In her first-ever season with the Suffolk University women's tennis team, junior Delaney Dunlap was able to capture the feat of being recognized as a member of the All-Great Northeast Atlantic Conference (GNAC) Singles First-Team.
Dunlap became the fifth consecutive player for Suffolk to receive this first-team selection. The honor is voted on by the National Collegiate Athletic Association (NCAA) and given out to some of the best players in the GNAC per Dunlap.
Ever since Suffolk joined the GNAC ranks in 2007, they have obtained 38 All-GNAC awards, eight being second-team doubles.
In her first season with the Lady Rams, Dunlap achieved a 9-6 singles record and a 7-4 doubles record with sophomore teammate Keely Hardy, making them best duo  on the team.
As a whole, the Rams captured a 7-6 overall season record and were able to make it to the GNAC semifinals where the team lost to Johnson and Wales University 5-0.
"Getting the All-GNAC was cool. I didn't expect it at all," said Dunlap in a recent interview with The Suffolk Journal. "It feels really good to come back and play well after having two years off in Madrid."
"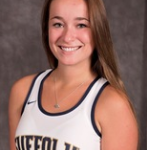 At the end of the day, you're winning or losing as a team"
— Delaney Dunlap
Dunlap explained that she admires tennis because of the strong team aspects it encompasses.
"I like [tennis] because it's an individual team sport and you're on your own, but still come together," said Dunlap. "At the end of the day, you're winning or losing as a team."
Dunlap touched on the fact that it has also been rewarding to be able to help her team succeed after the loss of their top seniors from last season.
"[Dunlap] is such a hard worker. This being her first year on the team, she almost immediately took the ace spot, showing how hard she worked for it over the summer," said junior teammate Emily Bean in a recent interview with The Journal. "She is an all-around player, strong, positive and a great teammate."
Bean said that while Dunlap is an amazing athlete, she is also encouraging and has helped the team work on aspects such as their mental game.
Senior Jacquelyn Nakamura said that she enjoyed being on the same team as Dunlap because she is dedicated and supportive.
"She has done great and has won almost every game in our season," said Nakamura in a recent interview with The Journal. "She is a great asset to our team and benefited us every game."
While the fall season may have come to an end, Dunlap has high hopes moving forward and said that head coach Matt Tiberii has added in a new game schedule for the spring semester. For the upcoming season, Dunlap was also chosen to be the captain of the team.
"I would like to work more in the offseason to try and get better so that I can get All-GNAC again and win a few of the matches that I didn't win this season," said Dunlap.
About the Contributor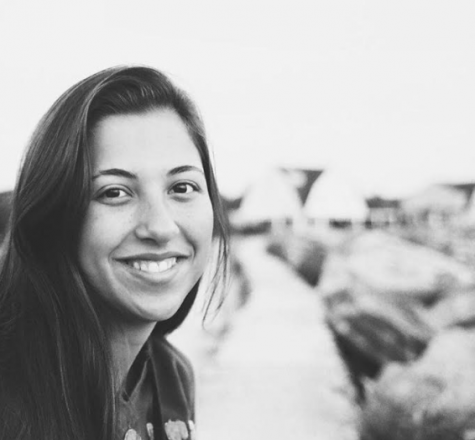 Hannah Arroyo, Sports Editor | she/her
Hannah Arroyo is a junior, the Sports Editor, and a Broadcast Journalism major who hopes to work in sports media someday. She passionately follows New England sports and can often be found exploring new spots in Boston. She enjoys going to Fenway Park, searching antique stores and pranking her friends. By writing for The Journal, she hopes to improve her journalism skills and eventually explore writing stories that differ from sports.