'Our Suffolk Union' vote ties at 96
After months of awaiting bureaucratic procedures to play out following the initial vote, the tally that would decide if "Our Suffolk Union" would be the official staff union on campus resulted in a tie, at 96.
In March, after efforts dated back to August 2016, the vote to implement a union for eligible staff members of Suffolk University as a chapter of Service Employees International Union (SEIU) 888 was cast, but ultimately not settled until Oct. 2.
In the wake of the challenged votes being completed, reactions from those in the unionization efforts have offered a mix bag of viewpoints.
In a recent interview with The Suffolk Journal, Senior Program Coordinator of the Political Research Center Merideth Power-Ayer said that she is hopeful a second try at unionization could succeed.
"I refuse to give up because I want this to be a good place to work and I've been at Suffolk for going on 16 years now, and this place is like a home to me," said Power-Ayer. "I want it to be a good place to work and I want it to be a place where people feel respected when they come to work, and that their work is valued and appreciated, and that all employees are treated with the respect that they deserve. That's why I'm sticking with the campaign and I plan on seeing it through till the end."
Power-Ayer said a tie in this vote does not indicate necessarily a total loss, as the support for a staff union is still indicated.
The union will have  the ability to re-file again in March of 2018, after a year has passed since the original filing on March 2.
While the tie does not allow a staff union to officially represent itself on campus, former Journal Editor-in-Chief and now Office Coordinator in the Government department Jeffery Fish is confident in the ability to succeed on a second try.
"I think going forward the second campaign will be easier," said Fish in a recent interview with The Journal. "We have that base already started. We already know the exact unit that we're going to be going after."
In a statement released to employees after the final vote count was determined, Acting University President Marisa Kelly responded to the tie.
"We are fortunate to have a community where all employees, regardless of their views on the election, are supportive of one another and committed to the success of Suffolk and all of our students," said the statement.
Madelyn Soto, office coordinator of the world languages & cultural studies department said to The Journal in a recent interview that while the staff union was not "defeated," she will not be "going full throttle."
"I'm not going to go out and recruit, but I'm still all for the union," said Soto.
Soto said more people and fresh faces are needed. While the unionization efforts were representative of a multitude of ambitions, Soto said the original objective of job security swayed, and that the focus had shifted toward the subject of obtaining raises.
"And now our jobs are at risk again," said Soto. "No one is safe."
Being essentially back at the start of the effort to become a certified bargaining representative of staff employees, 'Our Suffolk Union' will have to begin the process from scratch according to Power-Ayer. This would entail the same steps taken prior to the original election where cards were signed that garnished support, the message was spread in order to persuade people and eventually, an election was filed for.
"It is kind of discouraging that a lot of employees don't see the need for the union. I mean there might be a lot of employees that are happy with their positions — I personally am too in this department, and of course there are a lot of benefits to working here," said Fish. "But I think overall, just having a union will legally give us a voice and we'll be able to bargain for a contract and have a say in the way things are run around here."
Leave a Comment
About the Writer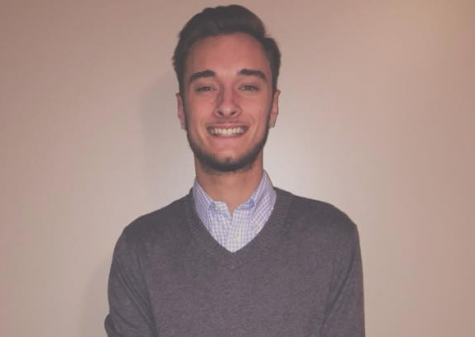 Chris DeGusto, Past News Editor
As someone who truly has no idea exactly what he wants to do in life, Chris' desire is to help those he cares about achieve their dreams. Chris welcomed a role that he never envisioned himself in; one that drives him insane.
Chris loves to tell stories, hence his passion: writing. If he's not in The Journal's office, you can find him catching up on the Sox or Celtics, studying the stock market or (unfortunately) riding the T to his favorite place in the world, Boston.
One day Chris hopes to write a book, well, actually finish a book he has already started. With a plan to travel the world and provide insight about his life experiences through his writing, Chris will always be attached to the city he calls home. And while he loves Boston more than anything, one reason why his book is not finished is because it doesn't have a suitable ending; he has a hunch that one day life will lead him to the west coast, to write him a new story.