Alum turns hardship into venture
The plan to unite small businesses with Suffolk opportunities
After returning from a failed business venture, Emma Cabrera returned to Suffolk University to finish her degree, motivated to ensure that other small business owners can benefit from what she has learned. She plans to build a network that helps businesses prosper and for students to professionally succeed.
Cabrera began classes at Suffolk in 2003 but left to open her own retail store that proved to be successful until 2008 when the housing market crashed. The recession forced her to close doors and she returned to Suffolk to earn her degree in business administration. The fellowship project that Cabrera has worked on is to build a network of small business owners with the resources that Suffolk provides is being funded by the Center for Innovative Collaboration and Leadership.
The inspiration for this enterprise  stemmed from Cabrera's experience owning a business and being a student at Suffolk. When Cabrera owned her store she became an officer in the "Main Street Community" of Jamaica Plain, which is a neighborhood-based committee for small business owners to gather and discuss issues that were shared amongst the owners.
"There was a learning curve. There were things I did right and successful, and some things I didn't do right," said Cabrera in a recent interview with The Suffolk Journal. "But that's one of those things of being a small business owner where you're wearing multiple hats. You don't have all these departments or subject matter experts telling you how to do things."
Having been in these various roles is what lead Cabrera to collaborate with Associate Professor Dominic Thomas and Associate Professor Ilona Anderson, who have both been asked to fill advisory positions, and the Marketing and Communications Manager for Interise Craig Panzer. This interdisciplinary effort is developing a protocol for businesses coming to Suffolk with one issue by providing the owners not only a solution, but a plan that benefits the business in more ways than one.
"It's not just that these businesses need to hire people, that's easy. Students want jobs and we can do those introductions," said Thomas in a recent interview with The Journal. "They've got needs for project work, content being written, graphic design; all these test experiences where students and businesses can get to know each other."
Cabrera asked herself; as a business owner, how does one get the kind of information that allows a proprietor to utilize the resources that Suffolk has to offer?
"With this, we're trying to be full service. We created the plan for you and we can say to the client 'we have students that, if you want to implement this plan, we can team you up with' instead of just giving them a plan for one issue," said Cabrera. "It's about building and maintaining relationships."
This sentiment is shared with Panzer, who, while working for Interise, helps small businesses of minority and low-income neighborhoods, prosper through "Streetwise MBAs."
"Rather than build a brand, we build a network that closes the gap. We're trying to build equity for small business owners," said Panzer in a recent interview with The Journal. "[With Cabrera] we have a shared mission, which is to build inclusive and equitable business opportunities."
Leave a Comment
About the Contributor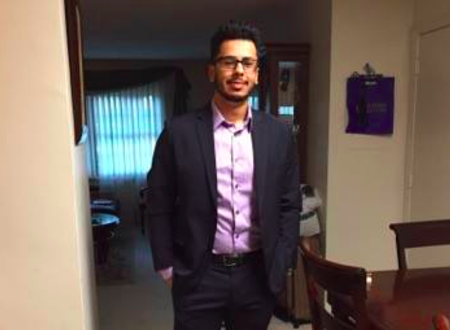 Nathan Espinal, Senior Staff Writer
Student pursuing a double major degree who's also writing articles for a paper with integrity. Usually stress eating in the library.