Suffolk picks from within for new VP of Diversity, Access and Inclusion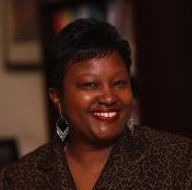 Suffolk University's own Joyya Smith will step into the shoes of a new administrative role as of Sept. 18. Smith, the current director of the Center for Academic Access and Opportunity [CAAO], will now play a larger role within Suffolk's top offices as the Vice President of Diversity, Access, and Inclusion, according to a university spokesperson.
"I'm hoping that the diversity on this campus will lead to an infused energy that allows us to celebrate one another and allows us to expand our horizons, to definitely be global citizens and to definitely be more than just a scholar," said Smith in an interview on Friday afternoon.
This new VP position was one of the key recommendations from the Diversity Task Force report that came out last May after an almost year-long study on the university. The report had suggested that the position would report directly to the president, "have 'actionable power' whereby they could ensure that all components of the diversity plan at the university be conducted properly" and would "run subcommittees with the ability to evaluate and act where necessary."
The decision for internal reconstructing without an external search was Acting President Kelly's decision and the Board of Trustees were informed in advance, according to a university spokesperson on Saturday afternoon.
"The main priority is to bring awareness to diversity matters; ways to be accessible for all people here on campus and to also to be inclusive and to make that part of the fabric of Suffolk so that people don't feel left out, that they feel like they have a place to learn and grow," said Smith to a Journal reporter.
Smith is said to continue her work in providing leadership to the CAAO, according to a press release.
"It was very important to appoint someone to this position who could hit the ground running," said Acting President Marisa Kelly, according to an email that was sent by the Public Affairs Office. "Joyya will be able to do so because she has already forged productive relationships with people in offices across campus who are critical to our ability to move forward in achieving our diversity goals, including the Center for Teaching and Scholarly Excellence, Student Affairs, the Center for Student Diversity and Inclusion, and Human Resources."
According to Nathan Roman, an Academic & Research Advisor for the McNair Scholars Program within the CAAO, Smith has easily transitioned as the director of the Center in less than a year with "energy and excitement."
"[Smith] is perfect as she combines her experience in higher education with the heart to truly serve the students of Suffolk," said Roman in an interview with a Journal reporter on Friday afternoon.
Editor's Note: Chris DeGusto, News Editor, contributed to the reporting of this story.
Leave a Comment
About the Contributor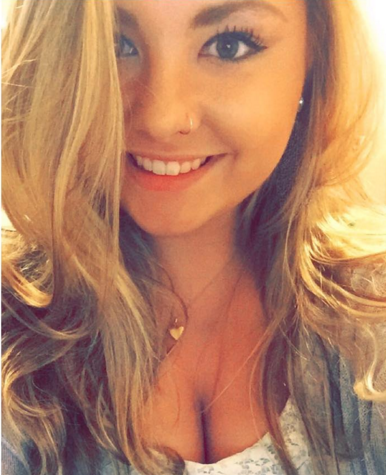 Alexa Gagosz, Previous Editor-in-Chief
Former Editor-in-Chief of The Suffolk Journal, fighter for equality and former World News Editor. Most likely found in The Journal's office, getting lost in the Massachusetts State House or frolicking around Boston Harbor. Thrives off of investigation pieces that consume her.