Softball duo carries high school success to the diamond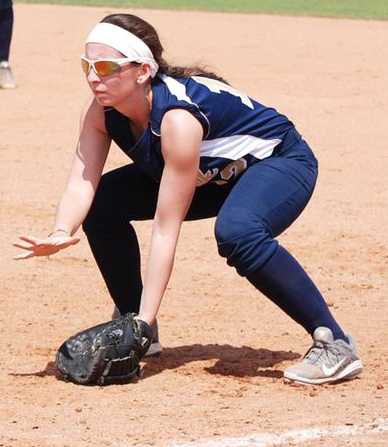 From what was known as "some of the best years of [their] lives" to a college experience in the city, two softball players from Central Catholic High School in Lawrence, Mass. have continued their diamond skills together at Suffolk University.
Juniors Devlin Frost and Dylan Parsons started their softball careers at a young age, and eventually found themselves as teammates in high school. The two played four years on the various teams that Central Catholic had to offer such as freshman, junior varsity and varsity.
"I met some of my greatest friends playing for Central Catholic and some of my greatest memories are from then," said center fielder Frost in a recent interview with The Suffolk Journal.
The duo has contributed  to the success of the Lady Ram's winning record of 14-12. Frost has an overall batting average this season of .348 where Parsons holds a current average of .250.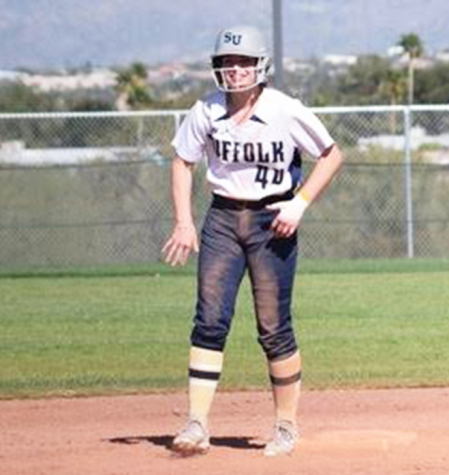 Parsons has a goal during games to move runners around the bases while forcing the opposing team to make a play, she said. Frost said she sees herself as a consistent player for the team and strives to have a positive attitude on and off the field. Regardless of the statistics and numerical values of the game, the Central Catholic alumni continue to support one another.
"Our roles on the team don't overlap that often, but when I'm playing I can always hear her cheering for me and know that she's one of my biggest supporters," said Parsons in a recent interview with The Journal.
The center fielder and first baseman were not always by each other's side when they transitioned from playing in high school to college. With a friendship that started in their teen years, the adjustment to a college atmosphere was not perfectly smooth explained Parsons.
Parsons, although a junior at Suffolk, has been a part of the softball program for two years. The Methuen, Mass. native transferred from the University of Massachusetts Dartmouth her sophomore year.
"It was difficult adjusting to a new environment with an old friend," said Parsons. "I was a transfer, so I was adjusting to a new school and place while she was already settled here. It took some adjustment, but we have a strong friendship, and it's one I would never want to lose."
Frost, a Tewksbury, Mass. native, has been involved with the Lady Ram's for the past three years and said when Parsons joined the team, things felt a lot better.
"Knowing there was someone else on the team who really understood me and had my back was a great feeling," said Frost.
As the Lady Ram's continue their season, Frost and Parsons hope to remain successful in their last 14 season games, as well as the remainder of their softball careers with one another.
"This season I believe my team has the heart, the drive and the skills to come together in the postseason and finally get this program a [Great Northeast Athletic Conference] Championship that we deserve," said Frost.
Leave a Comment
About the Contributor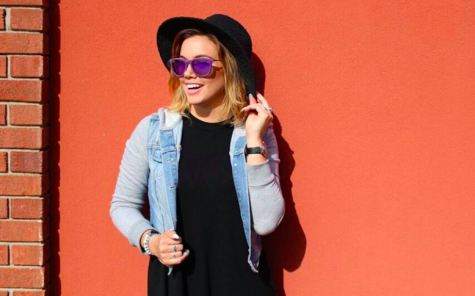 Brooke Patterson, Past Sports Editor
As a senior majoring in Journalism Print/Web, Brooke Patterson strives to not only bring a positive light to her stories, but also those around her. Despite the fact that her sports career has ended, Patterson remains involved with her love for athletics through The Suffolk Journal as the Sports Editor. She is currently exploring life in the city of Boston and will never hesitate to stop to pet a dog as they walk by her. Although Boston will forever be her home, Patterson hopes to explore and use her degree in other cities, such as New York and Los Angeles.