Rams welcome 70th season, continues program success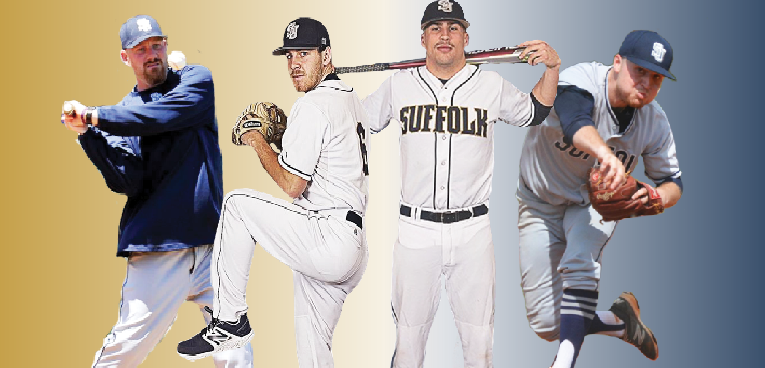 For many college athletes, their involvement in sports stops right after graduation day. This was not the case for Suffolk University's current Head Baseball Coach Anthony Del Prete.
Del Prete started out as a student athlete for the baseball team at Suffolk where he pitched four seasons with the Rams.
As a player, Del Prete had a 21-11 record and in 2002, he helped bring his team to the National Collegiate Athletic Association tournament. He was named the conference Pitcher of the Year.
After graduating in 2004, Del Prete spent three years playing professionally in the Frontier League for the Evansville Otters. Del Prete was named assistant coach on the Rams in 2004. In 2008, he also served as the Sports Information Director for Suffolk where he oversaw the athletic department website and publicity.
"I enjoy watching the players develop over the course of their four-year career and take great pride in watching them come in and then leave as men," said Del Prete in an interview with The Suffolk Journal on Friday. "It's a fun place to be given the school's location and it's an easy place to work given the people who you are surrounded by, both students and professional staff members."
This 2017 season, the Rams celebrate their 70th anniversary.
"I would say the program has evolved with the quality of student and geographic expansion of our roster," said Del Prete. "A lot has to do with how Suffolk University has grown as an institution from being a regional inner city school to be a nationally recognized school. This has helped our recruiting efforts and also added depth and quality to our roster."
Suffolk attempted to organize a baseball program as early as 1937 where the team held practices in the Boston Common. Shortly after, the program was discontinued due to World War II.
A more official club team was set in place in the spring of 1947 by former Athletic Director Charles Law. He tried to revamp sports at Suffolk and put in place basketball, hockey, golf and soccer programs too. Law himself coached the baseball, golf and basketball teams.
"When he came to Suffolk [Law] really was the individual who created sports," said former Suffolk Athletic Director James Nelson in an interview with The Journal on Monday.
The program gained much attention as over 70 students came to try out for a chance to play. These numbers would continue to rise as the next year nearly 92 students tried out for the team. Law was the first to coach the team and organized a twelve-game schedule that included matches against Tufts University and Clark University.
As Suffolk had not yet been given the Ram as an official mascot, they were referred to as the "Royals" for their royal blue school color.
Nelson explained how he had seen the baseball program evolve since he started as the athletic director.
"Now that we're members of the GNAC, all of the baseball and softball teams are doubleheaders for conference games," said Nelson. "That certainly has been significant playing those number of games."
Jay Parker, current head coach of the Women's Golf team, previously spent 19 years as the assistant coach of the baseball team.
Parker said in an interview with The Journal on Wednesday that starting in 1999, the team was often referred to as the "Mutts" when he was coaching.
"When fields were available we would just show up and practice," said Parker. "Since [McConnell] has taken over the programs have increased and the facilities have increased. Things in the past few years have just been outstanding"
With the addition of East Boston Memorial Park in 2015, Suffolk finally had a field to call their home.
In Suffolk Baseball history, the program has had only six head coaches. These coaches include Law, George Doucet, Tom Walsh, Joe Walsh, McConnell and  Del Prete, who heads into his third season coaching the team this year.
So far as a head coach Del Prete has helped his team achieve back-to-back GNAC Championships in the past two seasons. In the 2016 season his team recorded an overall record of 33-13, which is the second best in program history.
"Our players are not afraid to be pushed and challenge themselves," said Del Prete, "I believe the strength of what we have been able to accomplish is a direct result of the maturity of our players and their ability to grow and develop their character throughout the course of their four year career from when they start here as freshman to when they finally earn their degree after four years."
McConnell leads the baseball program with an overall best of 38 victories in a season that his team successfully won in 2000. All the team's former coaches have winning records, but so far McConnell has taken home the most victories for a coach in the program with 479 wins.
"The consistency in the coaching staff reiterates to consistency on the field as well," said Parker. "We're all on the same page all the time."
Senior pitcher and captain Chuck Gibson said in an interview with The Journal on Friday that he sees continued success from his team each season. He said that because of this a lot of talented young players have decided to come to Suffolk.
"There has been a culture here to expect to win and to dedicate ourselves to this game and our teammates," said Gibson. "That culture is passed down class by class and is still going strong. I feel like it is my duty before I graduate [this May] to instill that culture in the underclassmen."
Today, Suffolk leads the GNAC Conference with 975 overall wins, 208 GNAC wins, 68 GNAC playoff games and 48 GNAC playoff wins.
Senior and first baseman Kevin Belskie said in an interview with The Journal on Friday that the Suffolk baseball program is trying to become known nationally.
"The history of the program is that hard work breeds success. Previous teams have paved the way for us to be where we are," said Belskie. "Weathering the ups and downs of the season and staying even-keel will put us on top at the end of it."
Junior and pitcher Mark Fusco said in an interview with The Journal Thursday that the upperclassmen on his team have taught him that it's a privilege to wear the Suffolk jersey. He said that he sees nothing but success for this program in the future.
"With [Del Prete] this team has endless opportunities for success," said Fusco. "After being named head coach two years ago you could tell that Coach Del Prete has been involved with the game of baseball his whole life and it is something he loves to do."
About the Contributor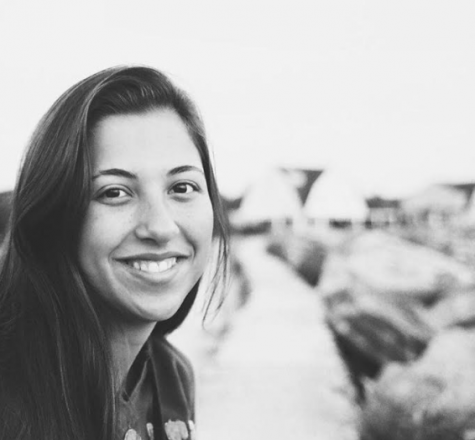 Hannah Arroyo, Sports Editor | she/her
Hannah Arroyo is a junior, the Sports Editor, and a Broadcast Journalism major who hopes to work in sports media someday. She passionately follows New England sports and can often be found exploring new spots in Boston. She enjoys going to Fenway Park, searching antique stores and pranking her friends. By writing for The Journal, she hopes to improve her journalism skills and eventually explore writing stories that differ from sports.