Suffolk's new MSBA seeks to fill future jobs
The advancement of technology has engulfed not only some people's personal lives, but gripped hold of the business world as well. In order to keep up with the constant demand for professionals that are adequately trained to increase capital from big data, Suffolk University's Sawyer Business School has announced that it will introduce a master of science in business analytics, or MSBA, program in the fall of 2017.
This STEM-designated program will serve as an "avenue to a career change for STEM graduates who seek to extend and apply their quantitative and analytical abilities in business analytics," according to a Suffolk University press release this week.
Chair and Professor of Information Systems and Operations Management Ken Hung, who has worked to facilitate the initiation of this program, said in an interview with The Suffolk Journal on Wednesday afternoon that this program holds a vital importance.
"This really could be one of the foundation skills as important as reading or writing," said Hung. "This is information literacy, and particularly data literacy."
The idea for the MSBA began five years ago; Hung said that by thinking about the business school's curriculum and the department's stance on big data, the groundwork was laid. After an undergraduate minor was launched within the past few years, the push for a graduate program was brought about last year, and just recently approved by the Board of Trustees.
This new area of study at Suffolk will provide students preparation in order to utilize business analytics technology and apply the methods in their fields. Job growth in this sector is projected to increase to as many as 190,000 by 2018, according to research from the McKinsey Global Institute.
"I think in the larger context many organizations including business and nonprofit organizations accept the idea of data driven decision making," said Hung. "That means companies need to know how to gather, store and manage their data."
Students of this new MSBA program have the option to complete it in one year of full-time study, which has four concentrations; finance, healthcare, accounting and marketing.
"One of our goals really is to give students a top-notch education that is needed by the industry," said Hung. "In this case in the realm of business analytics, we have companies who have the ideas and the technologies enabling them but they really need the people to execute this analysis."
Leave a Comment
About the Contributor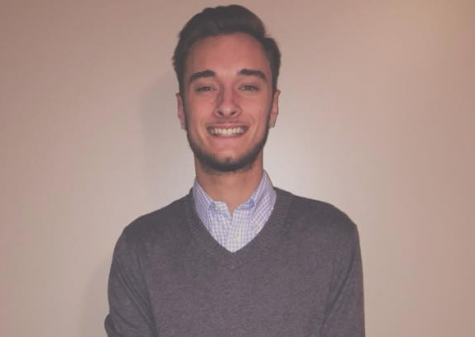 Chris DeGusto, Past News Editor
As someone who truly has no idea exactly what he wants to do in life, Chris' desire is to help those he cares about achieve their dreams. Chris welcomed a role that he never envisioned himself in; one that drives him insane.
Chris loves to tell stories, hence his passion: writing. If he's not in The Journal's office, you can find him catching up on the Sox or Celtics, studying the stock market or (unfortunately) riding the T to his favorite place in the world, Boston.
One day Chris hopes to write a book, well, actually finish a book he has already started. With a plan to travel the world and provide insight about his life experiences through his writing, Chris will always be attached to the city he calls home. And while he loves Boston more than anything, one reason why his book is not finished is because it doesn't have a suitable ending; he has a hunch that one day life will lead him to the west coast, to write him a new story.