Kelly stands behind transgender students rights, some critique motives
Acting President Marisa Kelly announced in a letter to the members of the Suffolk community in an email on Friday afternoon that she and the rest of the university will continue to support of the bathroom bill to ensure that transgender students have a choice, despite the recent withdraw from the bill on the federal level.
On Wednesday, President Donald Trump's administration withdrew from former President Barack Obama's directive for schools to treat their students in accordance with the gender they identify with instead of the gender that is listed on their birth certificate.
"While I am disappointed with the decision to roll the directive back, please be assured that the federal change will have no direct effect on students here at Suffolk, nor should it affect students while in Massachusetts," wrote Kelly in the email.
In addition to Kelly's message, Suffolk has gender-inclusive restrooms in most of the buildings where some students do not have to choose between the "male" and "woman" specific restrooms. According to the Office of Diversity Services,  they were created in order to eliminate any violence or harassment that some individuals may experience if they go into the so-called "wrong" restroom.
Jameszie Helenski, a class of 2015 graduate of the New England School of Art & Design and a person who continued their close relationship with the art school as the workshop manager for the woodshop, said in an interview on Monday night this act by Trump was not a surprise.
"The thing that upsets me the most in all of this nonsense, is that most articles I have been reading from media outlets and folk's reactions to the decision is that people are making it sound as if it were ever safe to be trans at school, at work, or anywhere else for that matter," said Helenski. "We have always been under attack, and not just in bathrooms."
Four buildings that are owned by Suffolk do not have gender-inclusive restrooms according to the university's website: Modern Theatre, 150 Tremont St., 73 Tremont St. and One Beacon St.
"We are a diverse University, and that diversity is our strength," wrote Kelly. "We take pride in being an exceptionally inclusive community, and we are committed to ensuring that every student, faculty, and staff member feels welcome at Suffolk."
Despite some members of the Suffolk community rallying around Kelly in support of her efforts, other students and employees question the efforts made by Kelly and upper administration.
For Helenski, Kelly's message to the community did not have their approval just yet, and said that the administration still has more to improve on.
"As someone who has been a part of Suffolk as both a student and an employee, I can decidedly say that there is very little effort, on the part of the administration, to be 'exceptionally' inclusive and mindful of the realities of trans students and employees," said Helenski.
Helenski said the gender neutral bathrooms on campus were established because of queer students and their allies that fought for them, not by the administration.
"As much as I appreciated my time as a student, and enjoy working here, I find it hard to share President Kelly's sentiment about our university when my experience, as well as those of a multitude of other students, has proven otherwise," said Helenski.
Leave a Comment
About the Contributor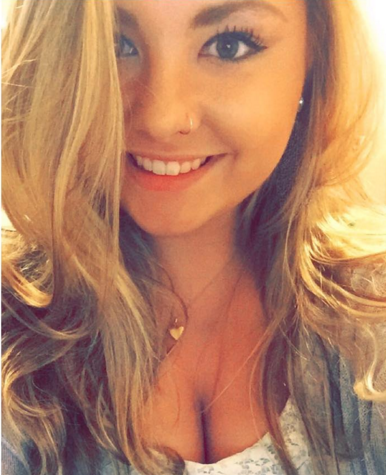 Alexa Gagosz, Previous Editor-in-Chief
Former Editor-in-Chief of The Suffolk Journal, fighter for equality and former World News Editor. Most likely found in The Journal's office, getting lost in the Massachusetts State House or frolicking around Boston Harbor. Thrives off of investigation pieces that consume her.