Global Commentary: Muslim ban follows shameful history
Last month, President Donald Trump signed an executive order barring certain immigrants from predominately Muslim countries from entering the United States. Although the ban was recently suspended, immigrants took to the streets Thursday to respond to the anti-immigration sentiment and show the U.S. what a "day without immigrants" would look like
Discrimination against newcomers has been a running theme for the entirety of America's history.
The Chinese Exclusion Act of 1882 is strikingly similar to Trump's stalled executive order.
People who identified as Chinese nationals were required to register with the U.S. government, and had to carry identification on them at all times, according to Sang Hea Kil, a professor at San Jose State University and the author of "Fearing 'Yellow,' Imagining 'White': Media Analysis of the Chinese Exclusion Act of 1882." His paper goes into detail on the Chinese Exclusion Act and its impact.
During the time of the Chinese Exclusion Act's implementation, newspapers such as the San Francisco Chronicle published images that depicted Chinese immigrants as a threat to American culture. They were often portrayed as "evil heathens," according to Kil.
Numerous images circulated depicting the Chinese with grossly exaggerated features, making them appear similar to rats. Their eyes and eyebrows were drawn abnormally small and slanted, thus presenting them as wicked. Their teeth were made disproportionately huge and their hair was drawn in a long single braid. This outrageous and wildly racist portrayal of Chinese people aided in fostering a hateful environment towards them.
This negative portrayal exacerbated conditions that led to the Chinese people to be ostracized by the American public.
Likewise, after 9/11 Islamophobia became ever more present in the United States as hate crimes against Muslims rose dramatically. According to Public Radio International, violent crimes targeting Muslim Americans spiked from 28 incidents in 2000 to nearly 500 in 2001. People began behaving as though the term terrorist was synonymous with Muslim, but it isn't.
A 2011 study by the CBS News Polling Unit found one out of three Americans believe that Muslim Americans are more sympathetic to terrorists than their non-Muslim American counterparts. Furthermore, in the same 2011 poll 55 percent of Americans said they knew someone with negative attitudes toward Muslims due to 9/11.
Trump's first immigration ban was directed towards Muslims without substantive evidence that those targeted by his policies are a serious threat to the United States. Although this ban has since been suspended, Trump attempted to ban numerous nationalities from entering the country, specifically those from seven largely Muslim-populated countries — Iraq, Iran, Libya, Somalia, Sudan, Syria and Yemen — for 90 days and other refugees for 120 days, according to The New York Times.
Interestingly enough, many people assume Islam is pro-terrorism and advocates for destruction. However, the vast majority of Muslims have never committed acts of terrorism. According to the Pew Research Center, in 2011 86 percent of American Muslims believed that violent tactics in the name of religion are never justified. Similarly, there were large disparities between Chinese immigrants and the way they were portrayed by their white American counterparts.
Fast forward to 2010 when Arizona passed the "Support Our Law Enforcement and Safe Neighborhoods Act," better known as the SB 1070. This bill demanded all immigrants in the state to carry identifying documentation on their person, or risk being detained under the suspicion that they are in the United States "illegally." This gave police the legal authority to question anyone they suspected to be undocumented. According to the ACLU's website, "Laws inspired by Arizona's SB 1070 invite rampant social profiling against Latinos, Asian-Americans and others presumed to be "foreign" based on how they look or sound.
Ironically enough, the U.S. was built by immigrants after they carried out the genocide of Native Americans and claimed this land as their own. Aside from Native Americans and descendants of those enslaved during America's abhorrent past, everyone in this country is either an immigrant or has come from one. Regardless, people are still calling for the halt of immigrants to this country
When groups of people become divided and compartmentalized, a hierarchy emerges and certain groups within that society will inevitably become marginalized. The roots of racism run deep in the history of the U. S.
Although Donald Trump's executive order was suspended, his supporters approved of his immigration ban, exhibiting the fear and hatred many hold toward Muslims and in a similar way that many held towards the Chinese, African Americans and Hispanics.
Leave a Comment
About the Writer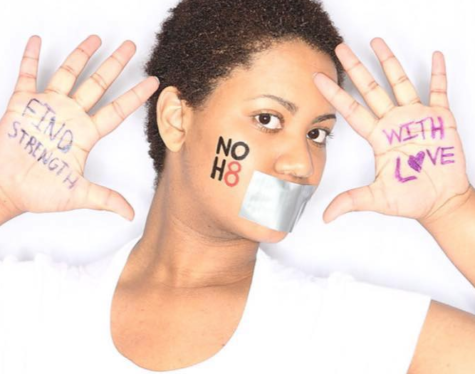 Katherine Yearwood, Staff Writer


As a senior at Suffolk University, I major in Communications with a concentration in print journalism and a minor in sociology. I have worked with The Suffolk Journal since 2015. The stories that have been the most electrifying to write are the ones where I am working with people who inspire me or the ones that allow me to call attention to social justice issues on or off of Suffolk's campus.