Presidential Medal of Freedom recipient honored by Suffolk University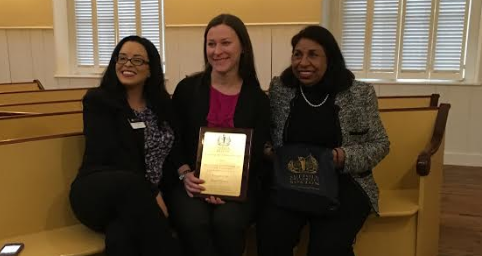 Last Tuesday, the Office of Diversity Services held their annual celebration of Martin Luther King Jr. which had Sylvia Mendez, a Presidential Medal of Freedom Recipient, as its keynote speaker for this year's event.
Hosted in the African Meeting House, this event celebrated the legacy of Martin Luther King Jr. who advocated for nonviolent action, equality, and social justice. Mendez spoke of her family's impact in the civil rights movement and how her childhood shaped legislation regarding desegregation.
"Sylvia Mendez is the daughter of Gonzalo Mendez, a Mexican immigrant and Felicitas Mendez, a Puerto Rican immigrant, who fought so that Sylvia could have an equal education through the landmark court case battle of Mendez v. Westminster," said Cherina Clark, the president of the Black Law Students Association, during her introduction of the keynote speaker.  
Mendez's family challenged the desegregation policies set in California. Her father was a successful farmer who, among others, hired civil rights attorney David Marcus to challenge Orange County school districts to allow Mexican-American students to integrate into the white schools.
Mendez spoke about how as a young girl she was not aware of what was going on in court.
"It was only until I came home after school one day that I told my mother the other students did not want me at school because I'm Mexican," said Mendez.
Her mother informed her that it was illegal for her to attend school there because of her last name and the color of her skin, and the reason they were in court was to fight that law.
"My mother told me at that moment 'Sylvia, you are just as good as he is. Under God we are all equal,'" said Mendez.
According to the website dedicated to her, it was not until March 18, 1946, that Judge J. Paul McCormick ruled that segregation in the defendant school systems antagonized the ability of the children to become productive members of American society based on claims that they were inferior, but untrue. Mendez made clear to the audience that her case was used as precedent by Thurgood Marshall in Brown v. Board of Education.
"Not many people understand the impact this case had for Brown v. Board of Education," said Mendez. "Martin Luther King Jr. marched for all people of color, and sadly that dream is not yet here. That is why I go around to speak about this. To show people that si se puede. Yes, we can. We can continue making his dream a reality."
The sentiment to advocate for social justice was echoed throughout the event. Dr. Lizette Rivera, Director of Diversity Services, began the program with remarks to remind the audience how relevant King's work is today.
"In today's society, the rights and livelihoods of several marginalized communities are still at risk and it is up to us to unite and seek equality. How we choose to make our voices known can vary but we can't remain silent as others suffer," said Rivera.
The event also presented the Creating the Dream Award, which recognizes the efforts made by an individual, organization or department that works for an inclusive and safe environment for students at the university. Acting President Marisa Kelly presented this year's award to Dyane O'Leary, an Associate Professor of Legal Writing in the Law School.
"[Dyane] is the Director of the Progress to Success Peer Mentoring Law School Program for students of diverse and non-traditional backgrounds," said Kelly. "She matches approximately thirty to forty first-year law students, who have identified themselves as diverse, with second and third year mentors, to help with their transition into law school. Dyane has also served several years as a member of the Law School's Faculty Diversity Committee."
Stacy Daniel, the President of the Black Student Union, introduced Rebecca Zama from the co-ed student acapella group, Soulfully-Versed to sing for the event.
"Lift Every Voice and Sing"- penned to commemorate Abraham Lincoln's birthday- has become known as the Black National Anthem. Poet and civil rights leader James Weldon Johnson wrote the lyrics; his brother and songwriting partner, J. Rosamond Johnson composed the music," said Daniel.
Reverend Amy Fisher also gave remarks on the inspirational moments that transpired over the previous weekend regarding Women's March on Washington that occurred in Boston and across the globe.
"Why do we march? For equality. Why do we march? For justice. Why do we march? For the oppressed. It is important that we keep doing so to ensure that rights are not infringed upon," said Fisher.
Leave a Comment
About the Contributor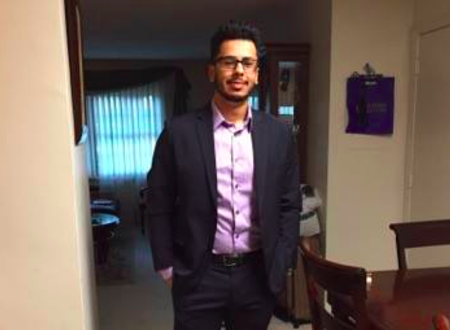 Nathan Espinal, Senior Staff Writer
Student pursuing a double major degree who's also writing articles for a paper with integrity. Usually stress eating in the library.