Fresh start: Gardner Museum hosts event encouraging new beginnings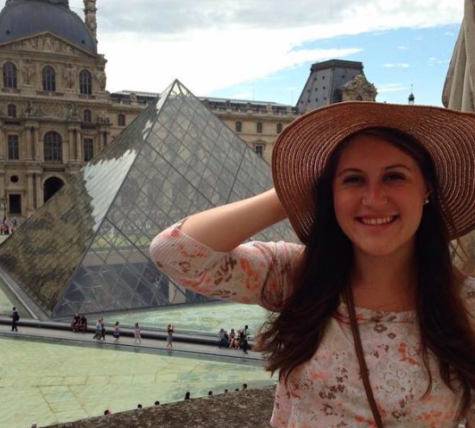 More stories from Felicity Otterbein
In the courtyard of the Isabella Stewart Gardner museum on a frosty January evening, two members of the trio "String Things," performed a continuous flow of traditional jazz. Paired with the dark and muted tones of the dimly lit museum, the atmosphere appeared to be thick with what felt like the remnants of a deep dream-heavy trance.
The theme of the evening, titled, "Fresh New Year," was an installment of the museum's ongoing series known as "Third Thursdays." Hosted on the third thursday of each month, the museum procures an evening dedicated to a theme that is in turn related back to Gardner and her passion for collecting art.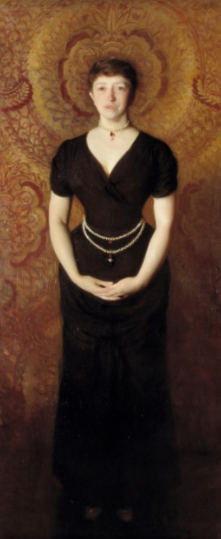 Juxtaposed with the dark museum, the night was about embracing and forging bright paths in the new year.
Gardner was passionate about art, and her museum stands as a testament to her and what she valued. However, she did not come to recognize her values and passions straight away. Like most people, she suffered through trials and tribulations to find her path in life. Museum event staff led a series of guided tours analyzing various aspects of the artwork on display and how it pertained to the night's theme as well as Gardner's life.
Avid museum attendees may know that Gardner suffered from an onslaught of depression following the sudden deaths of her son, Jackie, and her sister-in-law. It was only when her husband encouraged her to start travelling as a means of a cure did she begin to morph into the fantastic presence that is now known and marveled at.
In a guided tour of a painted portrait of Gardner done by John Singer Sargent, a museum guide offered insight into the core values that Gardner may have wished to instill in her life and ultimately her museum.
Dressed formally in a black gown fashioned by Charles Frederick Worth, Gardner is pictured with her hands gently clasped in front of her exaggerated thin waistline that is decked in smooth opalescent pearl strands. The backdrop in which she stood in front of appeared to be a patterned wall tapestry, with the circular pattern creating what looked like a halo around her head. According to the guided tour, this depiction was done purposefully to represent another almost identical painting of a Buddhist deity, Kannon. This god is depicted with a halo around their head and their hands are pictured folded together.
This guided tour offered five observations that can be made regarding Gardner, the theme of the night and her outlook on life. Her openness to her surroundings, her rediscovery of her passions in life, her acceptance of being different, her enjoyment of learning opportunities, and her openness to other cultures.
Following her bout of crippling depression, Gardner picked herself up and found pieces of life that made her feel new. These pieces ultimately being her art collection. Gardner was notoriously open to her surroundings, a trait that helped her rise out of her depression. Her passion for traveling evolved into a lifestyle, which in turn helped her to become more open to cultures and lifestyles that were different from hers. According to museum officials, Gardner appreciated and embraced learning opportunities from any and all aspects of life.
The museum encouraged all event participants to take traits like these to heart. With the new year quickly settling in and plenty of new horizons to seek out, it is important to remember that we all need to remain open-minded about the concept of embracing the "new."
Third Thursdays are held on a monthly basis and will continue to occur throughout the year. Tickets can be purchased in advance on the museum's website or can be purchased at the front desk.
Leave a Comment
About the Contributor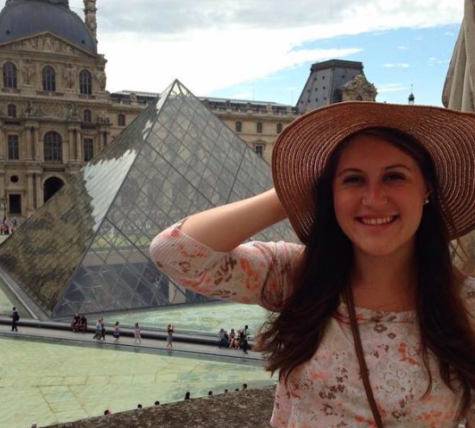 Felicity Otterbein, Past Arts Editor
As a member of the Best Friends of Friendly's Ice Cream Club, Felicity enjoys not taking life too seriously. She appreciates all walks of life and accepts all those who are willing to share a smile. 
As the Arts Editor, she enjoys uncovering new music and discovering the hidden gems of the Boston and Suffolk arts communities.  She enjoys supporting both her friends and university by attending and reviewing Suffolk-based art by featuring the array of talent that can be found on campus.
She prides herself on her uncanny ability to document every waking moment of her dog, Shadow, and can most always be found with an iced coffee in her hand. If you're looking for her, she's usually at her desk inside of The Journal office watching SNL reruns or galavanting through the Isabella Stewart Gardner Museum.