Putting a cap on cancer: Love Your Melon comes to Suffolk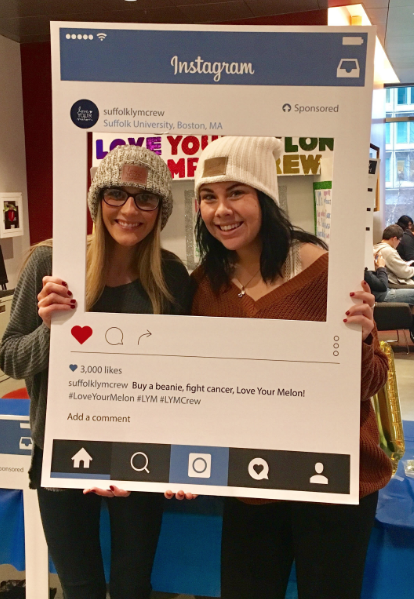 Despite being an apparel brand, Love Your Melon (LYM) is also a non-profit organization that focuses on the funding for pediatric cancer. In 2012, LYM was founded by two students at the University of St. Thomas in St. Paul, Minnesota. They had the original intention of putting a hat on every child's head battling cancer in the United States.
The brand has a Campus Crew Program in which college students raise awareness across campuses for pediatric cancer and LYM by donating and holding events. The Suffolk University's Campus Crew hosted their second official LYM event on Nov. 29 in the 20 Somerset building's lobby. The crew had access to the popular snapchat account, onlyinbos, to live update the event. They used the account, flyers and posters not only to promote the organization, but also to inspire students to purchase LYM beanies in order to benefit the cause.
Danielle Datre, public relations senior and Public Relations Manager for the Suffolk University LYM (SULYM) Campus Crew spoke to Journal reporters in an interview during the event.
"The idea is to kick off the charitable season and focus on the end of the year giving," said Datre in an interview with The Journal on Nov. 29. "It invites everyone to join in the movement with either a donation, a gift, or if you can't do that; the power of your voice and spreading the word about Love Your Melon."
Suffolk University's Office Coordinator for Student Leadership and Involvement and adviser to SULYM chapter Nicole Dygon said that their impact is going to be unique to campus.
"They're raising awareness for a cause outside of not just our small Suffolk community, outside of our Boston community, but essentially something that impacts people worldwide. So with Love Your Melon it's raising awareness outside of own bubble," said Dygon in an interview with The Suffolk Journal on Tuesday afternoon.
In an endeavor to unite the community, Suffolk students and the SULYM crew designed cards to give to a 10-month-old, Carter Wheeler.
On Oct. 31, 2016, Wheeler was diagnosed with Acute Myeloid Leukemia. He is currently undergoing treatment at Hasbro Children's Hospital and is doing well. Datre and the SULYM crew chose to support him in his journey.
"We decided to make holiday cards for Carter's family and to send the little guy a LYM Beanie," said Datre in an interview with The Journal on Dec. 5. "I think they could have their spirits lifted a little bit this season."
Last year, Datre discovered Suffolk did not have a LYM crew. She formed a group that began meeting the first two weeks of the spring semester. Now, the official SULYM crew has 11 members. While there is a maximum number of 20 members allowed, anyone that wishes to participate can be a part of an unlimited volunteer list, which currently has five on it.
Datre's involvement with LYM began over social media. While studying abroad, Datre found an Instagram account, "prayersforkylie." The page was created for less than two year old Californian resident Kylie Elizabeth. Elizabeth was diagnosed with stage four neuroblastoma on Dec. 30, 2013, and passed away just over a year later on Feb. 7, 2015.
"That account, you saw the effects, it was very raw, very real," Datre said in an interview with The Journal. "But in addition to seeing the raw images of the effects of cancer on a beautiful, tiny baby, [the posts] also educated me on the lack of government funding for childhood cancer research, only four percent, which was the real kicker for me."
Dygon believes that the crew's passion and extreme efficiency have become beneficial in helping others in the pursuit of a cure for pediatric cancer.
"They're really trying to think outside of the box and stand out on campus," said Dygon. "I think that because of what the Love Your Melon organization stands for, it's what's driving them to really push and raise awareness for what their club represents."
On Dec. 11 the SULYM crew will be holding a holiday themed event called "Santa in the Seaport."
Leave a Comment
About the Contributors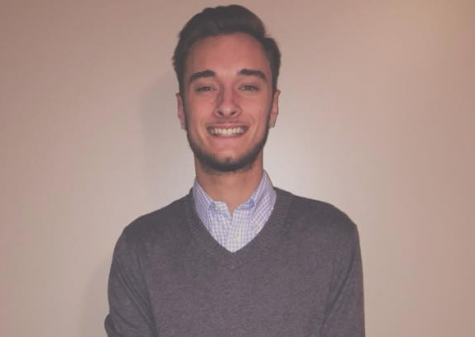 Chris DeGusto, Past News Editor
As someone who truly has no idea exactly what he wants to do in life, Chris' desire is to help those he cares about achieve their dreams. Chris welcomed a role that he never envisioned himself in; one that drives him insane.
Chris loves to tell stories, hence his passion: writing. If he's not in The Journal's office, you can find him catching up on the Sox or Celtics, studying the stock market or (unfortunately) riding the T to his favorite place in the world, Boston.
One day Chris hopes to write a book, well, actually finish a book he has already started. With a plan to travel the world and provide insight about his life experiences through his writing, Chris will always be attached to the city he calls home. And while he loves Boston more than anything, one reason why his book is not finished is because it doesn't have a suitable ending; he has a hunch that one day life will lead him to the west coast, to write him a new story.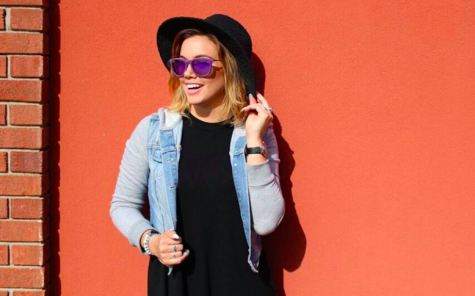 Brooke Patterson, Past Sports Editor
As a senior majoring in Journalism Print/Web, Brooke Patterson strives to not only bring a positive light to her stories, but also those around her. Despite the fact that her sports career has ended, Patterson remains involved with her love for athletics through The Suffolk Journal as the Sports Editor. She is currently exploring life in the city of Boston and will never hesitate to stop to pet a dog as they walk by her. Although Boston will forever be her home, Patterson hopes to explore and use her degree in other cities, such as New York and Los Angeles.