Campain commentary: Institutional changes after the 2016 election
Donald Trump earned the 270 necessary electoral votes on Tuesday to win the presidential election. Secretary of State Hillary Clinton lost the election, although she still won the popular vote by over half a million votes.
For many Suffolk students, this election was an eye-opening experience.
Junior biology major and classics minor Olivia Damore of Shippensburg, Pennsylvania said that she was upset with the results of the election, explaining that she "was hoping to witness history and see a continuation of progress in America.
"I…hope that this election encourages more than 50 percent of the population to get out and vote. I hope it makes people realize that their voice absolutely makes a difference," said Damore.
Suffolk students, even those who are from Massachusetts, took advantage of absentee voting this election cycle.
Freshman theatre major Caitlin Sampson explained that she voted absentee even though she is from Billerica, Massachusetts.
"I was unsure if I was going to be able to get home in time to vote and I knew that, even though I hate the [candidates], I had to have my voice heard in this election," Sampson said.
Senior Government and Economics double major and President of the Student Government Association, Sean Walsh of Peabody, Massachusetts, explained his reasons for voting absentee.
"Voting absentee, especially in a presidential election where voter turnout is especially high, is the easiest option." said Walsh. "That may be slightly less true this year with expanded early voting, but I really wanted to make sure that I could vote, not knowing if I'd be able to make it home on election day."
While all states offer absentee voting, there are 20 states, according to the National Conference of State Legislatures, that require an excuse when requesting an absentee ballot. An excuse can be as simple as the fact that the voter is sick or is studying at university in another state.
Nicole Baker, a junior who double majors in photo journalism and French, voted absentee, because she is from South Carolina.
"We should feel obliged as citizens to participate in our government," said Baker.
During the primaries, Baker was studying abroad, and found an organization called "Democrats Abroad" that helped her vote; a process she did not find easy while voting absentee.
"It was difficult to figure out how to send in or receive a ballot," Baker said.
She also found it difficult to have her ballot signed by a witness, which is required by South Carolina state law.
Junior economics major Connor Kirk voted absentee, a process he did not find very difficult, and agreed that it would not have been possible for him to return home to upstate New York to vote.
"It wasn't difficult for me to vote absentee. All I had to do was contact my local Board of Elections office and I was all set," Kirk said.
Freshman history major Rachel Mathews is a first time voter, and is happy to be voting absentee simply for convenience, given that she is from Scarborough, Maine.
"It was not difficult for me to figure out how to vote absentee once I googled it for my state," said Mathews.
"Google actually has a really cool feature where you can google 'absentee ballot' and will give you all the information you need to know for your state in regards to voting, requirements, deadlines, etc.," said Damore.
This election was unusual, partly as a result of several institutional changes to voting that could have led to Trump's election.  
According to the Chicago Tribune, there were 37 states who made early voting available in this election cycle. These early ended up accounting for 42 million votes cast nationwide according to the Wall Street Journal.
Some critics point out that early voting does not necessarily increase overall voter turnout.
A report from Northwestern University discussed on NPR found that early voting to a small extent decreases voter turnout overall by diminishing the excitement around voting on election day.
Polling website FiveThirtyEight reports that most early votes in this election, especially those in swing-states, were cast for Clinton, leading voters to believe that she would win those states.
According to Politico, a week before the election Clinton was thought to "have an edge" in swing-states North Carolina and Florida, as a result of early votes; states that Trump ended up winning.
Damore pointed out that it is "rather shocking" to see her home-state of Pennsylvania vote Republican for the first time in a presidential election since 1988.
"As long as I am still considered a resident of Pennsylvania, I will always vote absentee. Clearly it remains an important battleground swing state," Damore added.
Junior Interior Design major Brianna Boidi of Weymouth, Massachusetts voted early in the 2016 election.
"I have never voted early before, but I don't think we have had an election like this before either," said Boidi.
Another institutional change is the 2013 Supreme Court ruling that pieces of the 1964 Voting Rights Act were out of date, thereby overturning some specific parts that protected longtime oppressed voters, such as African-Americans. While this change took place three years ago, this is the first presidential election that it affected.
As a result, during this election, NPR reports that there were fewer Department of Justice observers to ensure fair voting.
Another difference in this election is the expansion of voter identification laws, which had been prohibited in some states under the Voting Rights Act for unfairly affecting minority voters.
Even so, Trump was successful in winning over minority voters in key states.
A Pew Research Analysis shows that Trump did better among minority voters than Republican nominee Mitt Romney did in 2012. Conversely, CLinton was down among black voters compared to Obama in 2012.
Either way, the Washington Post explains that compared to 2012, "[voter] turnout up slightly in terms of raw numbers, but down as a percentage of those eligible," meaning that more people voted, simply because more people were eligible to vote.
About the Contributor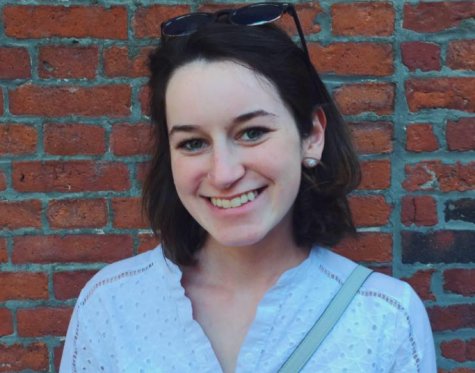 Maggie Randall, Staff Writer
Author of the column 'Political Pulse,' author of 'Campaign Commentary' written throughout the 2016 election and The Journal's Washington D.C. correspondent.