Charged up: Suffolk's solution to keep students plugged in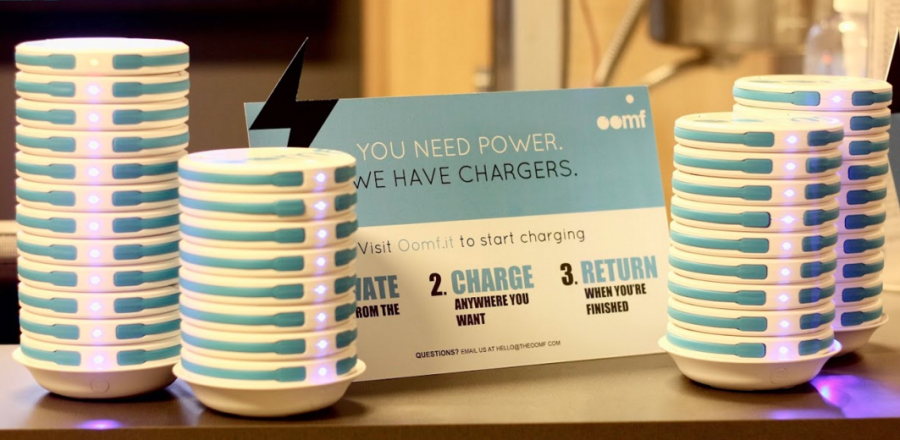 Between classes, extra-curricular activities and meals, students at Suffolk University have busy schedules. Finding time throughout the day to charge their cell phones, or even finding an open outlet to plug in their charger, can be a problem. The Office of Student Leadership and Involvement (SLI) had a solution: Oomf chargers.
Oomf chargers are disk-shaped devices that can charge all Apple Lightning and micro-USB smart devices. They are as powerful as an outlet charger, but they are portable, so users can charge their phone and stay on-the-go.
James Riel founded  the company two years ago and since then, it has five full-time employees and it has expanded to six colleges: Suffolk University, Northeastern University, Anna Maria College, Gordon College, Skidmore College and the College of New Jersey. Riel said that the company plans on deploying powerhouses in more colleges, such as Boston University, Carnegie Mellon and Creighton University in the next month.
"With Oomf, we are keeping students charged, connected and mobile throughout their school day," Riel said in an interview with The Suffolk Journal.
Suffolk has recently become a "powerhouse," which means that students now have access to rent chargers at their leisure from three different locations: the Mildred F. Sawyer Library, the Somerset Lobby or on the third floor in the Sawyer building. There are about 100 chargers on campus, according to SLI.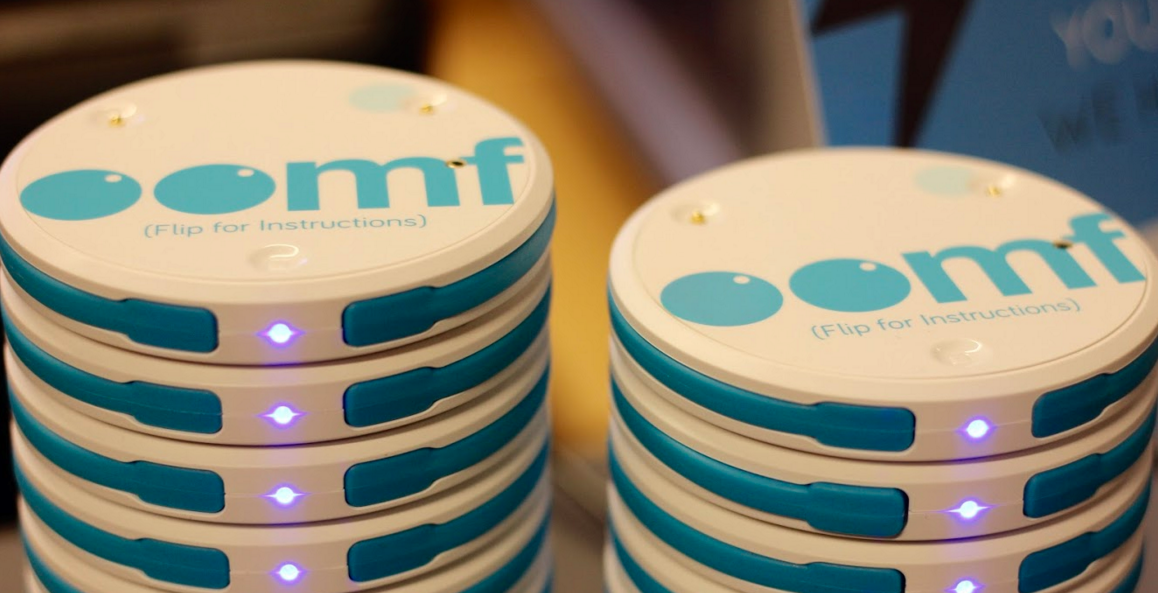 Dave DeAngelis, the director of SLI, explained that the company approached Suffolk  and asked if the school would like the chargers free of charge as part of a trial.
"They approached us at probably the very beginning of the school year and then I brought SGA into the mix," DeAngelis said in an interview with The Journal on Friday afternoon.
SLI said they brought the idea to SGA and both departments thought that it would be convenient for students on campus.
A set of instructions is located on the back side of each product. Potential users could visit Oomf.it and enter either a Facebook login or Suffolk email to create an Oomf account online. Users then would enter their credit card information so if they kept the product past the return date, they would be charged with a late fee. After the sign-up process was completed, students could begin using the charger.
If a person kept an Oomf charger longer than the free 24-hour rental period, every day they are charged a $5 extended fee until it's returned. The maximum amount a student could be billed is $75, according to Riel.
Students on campus have been testing out the new chargers and they have varying opinions about the devices.
Freshman international economics major Jordan Albrizio thought the chargers were helpful to herself and her peers.
"I think they're really beneficial because me, like many other students, tend to forget things," said Albrizio in an interview with The Journal. "So if I forget my charger back in my dorm there's something at the library that I can use to charge my phone."
Freshman biochemistry major Adelyn Ragucci said she didn't have the time to make an account and she found that the process itself was tedious.
"I was going to rent one but I was too lazy to make an account so I decided against it," said Ragucci. "I think it could be a pretty cool idea but I have too many emails and accounts to keep track of."
Oomf plans to expand to more areas across campus to make it more convenient for students once the pilot program is over, according to Riel.
"By utilizing brands and university sponsors, we aim to keep Oomf a free service for students," said Riel. "Bringing Oomf to campuses around the country, we're creating smarter, more efficient environments that promote student productivity."
Riel said that the company will offer employment opportunities to students on participating campuses to be employed as brand ambassadors and on-campus support services for Oomf.  Interested students can send emails to [email protected] for additional information.
About the Contributor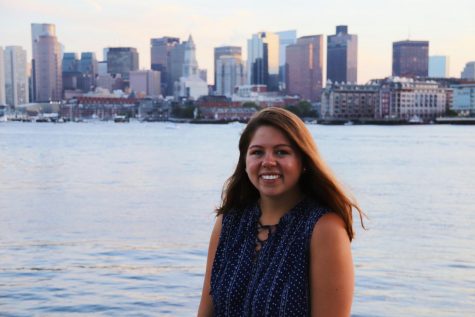 Morgan Hume, Arts Editor | she/her
Morgan is a native of Troy, New York and the Arts and Culture Editor for The Suffolk Journal. She is a rising majoring in print/web journalism and minoring in history. When she isn't scribbling into a notebook, she can be found drowning herself in cups of coffee, singing too loudly in the shower and exploring Boston, the historic city that has quickly become her home.
Follow Morgan on Twitter
@morganmhume