Lack of tabling may pique student interest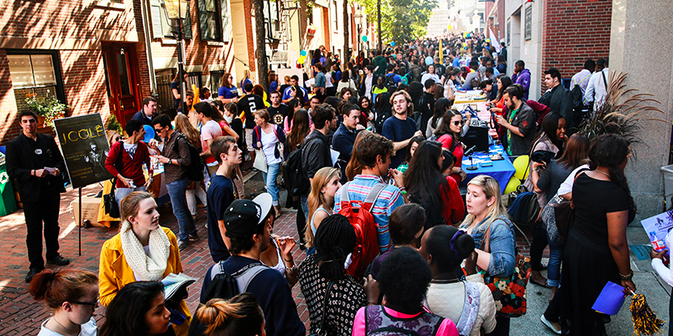 As a school that is centrally focused on its students to make a difference, succeed and tell a story, Suffolk has backtracked on its way to creating a more involved student university. For many years, Suffolk has allowed its clubs to showcase their mission at orientation. But, for the upcoming freshmen, their orientations will not allow them the introduction to the diverse opportunities within the community.
Including orientation, the Temple Street involvement fair was a way for new students to explore the options that Suffolk offers outside the classroom whether it be joining comedy troupes or making battlebots. As an ongoing, historic and well known tradition for years, as students acknowledged the last fair the overall presumption and hope was that Suffolk would reasonably replace it with something similar. However, with no plans in sight it appears that won't be the case as of yet.
In a previous interview with the Journal, outgoing Suffolk University President Margaret McKenna expressed her firm belief of finding new student space as Suffolk real estate became smaller.
Said McKenna in October in an interview with the Journal, "I want to be able to provide students all the resources possible so they can have that engagement in the community. Students that engage stay."
So, while controversy and problems may have plagued McKenna's mission as her presidency and chaotic involvement with the Board dominated much of her time at Suffolk, with the loss of buildings, loss of student space and what seems to be a student body in need of community, it's off-putting that tabling at orientation be compromised due to lack of student space, information provided by leaders at a LEAP retreat this spring.
But, lack of student space should not limit Suffolk from engaging its incoming students and it hasn't; admissions at Suffolk created the influential hashtag #SuffolkSaidYes for the students who were accepted, which seemed to establish an online, involved community for the forward looking class.
However, did Suffolk create this online platform to distract perspective students from the turmoil that happened this past year? It could have been an effort to save the looming reality of yet another president out the door. But is an online community what's next for the engaged student base at Suffolk?
The possibility may be real since SUConnect is in the realm of Suffolk used resources allocated to students. Yet, will an online student base even compare to a firm handshake and a smile from a club member?
The next moves for Suffolk to engage its current and incoming students are endless. But the university could utilize the new space in front of the Somerset building; Roemer Plaza. Such an area would not only introduce clubs and organizations, but also showcase what Suffolk has to offer in new space and the future it has to offer for students.
That being said, the lack of student space is not an excuse for tabling to be left out of orientation. Suffolk may be heading toward a more technology driven community; or maybe there is more in store for the opportunities Suffolk has to offer.
About the Contributor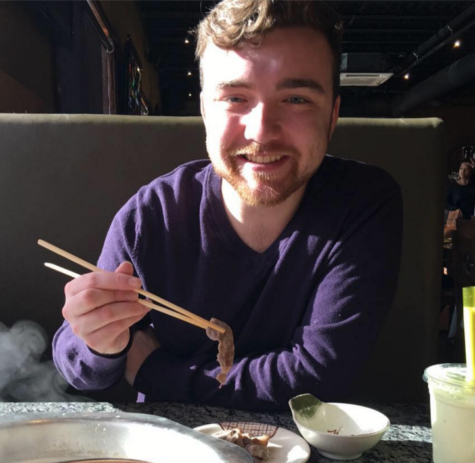 Patrick Holmes, Former Opinion Editor and Managing Editor
An advocate for human rights, Patrick Holmes aspires to help people through writing and to create that much talked about difference in the world. Through education, he sees a world that can change for the better and unite to actually be for the people. He believes every story is worth telling as long as it is the truest truth.
Holmes earned a Public Relations degree in the fall of 2018. Alongside this journey, he hopes to keep creating lasting friendships and helping people. His career path is the start to change.