Alexa Gagosz and Heather Rutherford

September 21, 2016
Campus community. Commitment. Moving forward. These were the three phrases that were continuously repeated by Marisa Kelly, Suffolk's acting interim president. Following a turbulent spring and summer, concluding with the surprise ousting of former president Margaret McKenna, in the attending media ...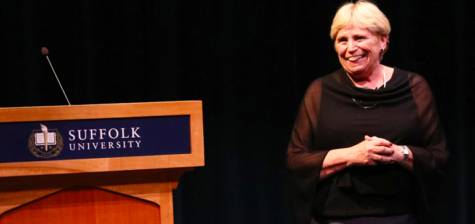 Alexa Gagosz, Editor-in-Chief

July 28, 2016
The Suffolk University Board of Trustees voted on Thursday to part ways with now former President Margaret McKenna and to have Provost Marisa Kelly fill as acting president.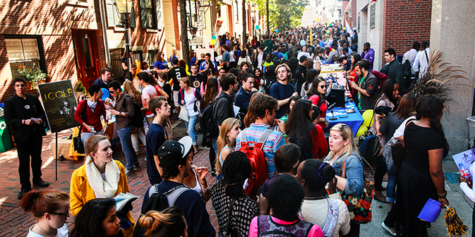 June 1, 2016
As a school that is centrally focused on its students to make a difference, succeed and tell a story, Suffolk has backtracked on its way to creating a more involved student university. For many years, Suffolk has allowed its clubs to showcase their mission at orientation. But, for the upcoming freshmen,...