Students forced into distant housing
After transferring to Suffolk and applying for housing, many students may believe they would receive the complete experience of living on campus in downtown Boston. However, due to a much higher than anticipated demand for housing, the university was forced to lease residence hall properties at the Massachusetts College of Art and Design and Massachusetts College of Pharmacy and Health Sciences to accommodate Suffolk students.
Currently, there are 25 students residing at MCPHS and 45 students living at Mass Art, according to Vice President of Marketing and Communications Greg Gatlin.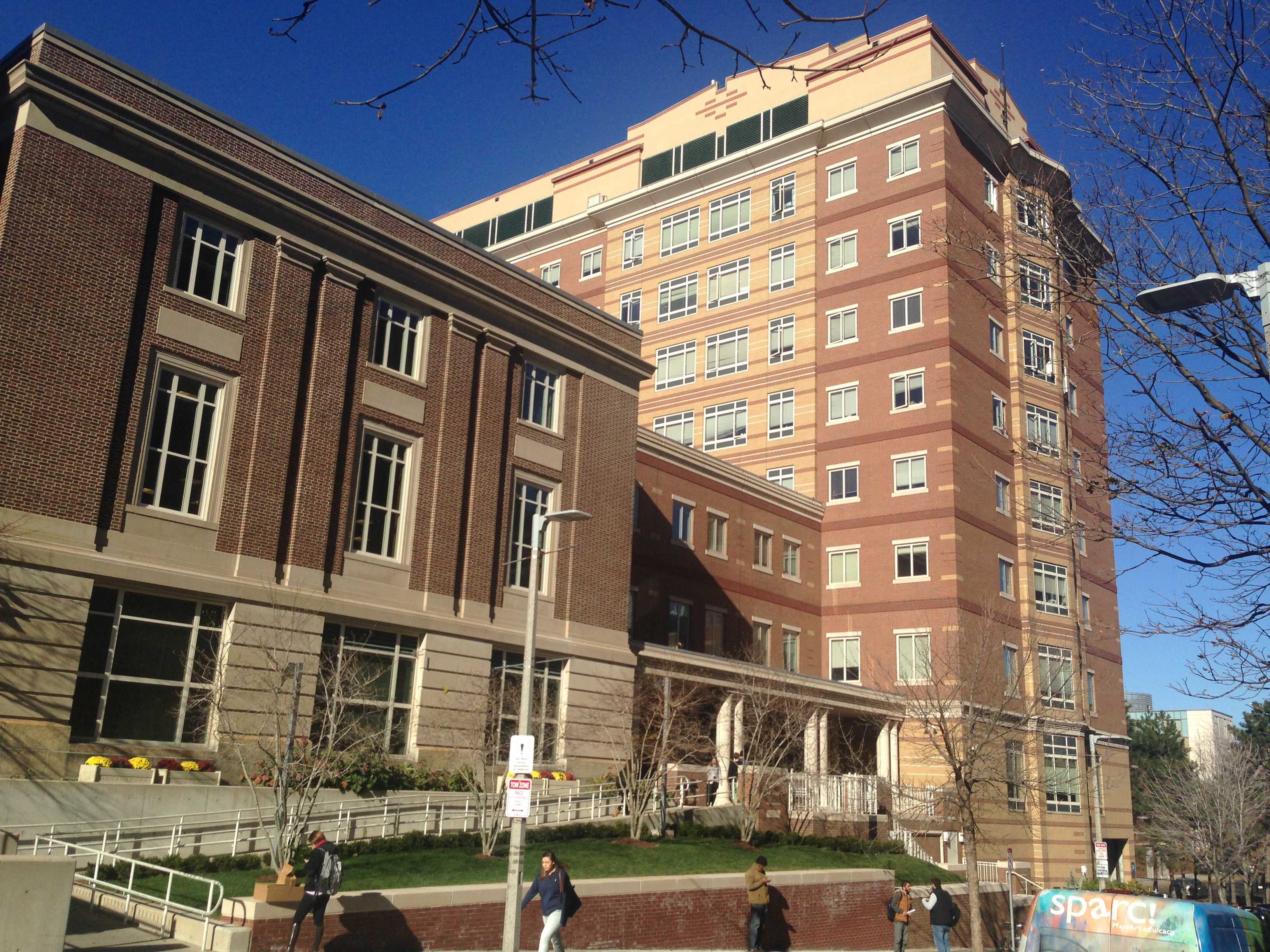 While the majority of on-campus students find their journey to class just a simple walk, those stuck at the distant location – close to Mission Hill – got the short end of the stick with a long, dreary commute.
Suffolk University's Residence Life and Housing Office emailed the students who would be placed in these residence halls during the final weeks of August after their first housing deposit was due.
Junior Justin Thomas expressed his disappointment when he was informed of his housing situation.
"In the beginning I was really angry, because since I was transferring from California and a community college, I didn't know anyone here. I wanted to be on campus near classes and meet people from the Suffolk community," said Thomas.
MCPHS students pay $5,900 per semester to live at Fennell Residence Hall, according to its website. Students living at Suffolk pay an estimated $7,324 per semester and pay this price to live at MCPHS. Students were not given an explanation for this difference from Residence Life.
"I looked into it. It is cheaper, and it's not fair that they wouldn't give us a discount," said sophomore transfer Taylee Bourgoin, who is also currently housed at MCPHS.
To get to campus, these students take the MBTA's often unpredictable Green Line Heath Street route, which ranges from a 20 to 30 minute commute or more, depending on the day.
In order to compensate for the commute to campus, Suffolk provided students living in these residence halls with free semester T passes. However, students are still forced to face the troubles that come with commuting.
"I have an 8:30 a.m. class and didn't think it would be a big deal, but I have to get up at 7 a.m. to plan for the 30-minute ride," said Bourgoin.
Suffolk has also compensated students living at MCPHS and Mass Art with a split meal plan between the Colleges of Fenway and Suffolk dining halls. However, this has presented students with another set of problems.
"I know a student who already ran out of his meal plan at MCPHS and doesn't eat at Suffolk. He can't transfer the money because Suffolk already paid their vendors," said Thomas.
The meal plans are not transferrable because the food providers are different.
"If students exhaust their food money, they can add money to their Ram account at Suffolk or the similar account program at Mass Art and Pharmacy," Gatlin said.
When Suffolk was open for Veteran's Day but MCPHS was not, students would have had to commute to campus in order to use their meal plan.
Aside from the approximated 25-minute commute, Bourgoin feels socially distant from the Suffolk community.
"It's weird to me because I'll never get the experience of living on campus. It makes it harder to make friends at Suffolk because I don't live there," she said.
Sophomore transfer student Ben Lentoni got involved with Suffolk as much as possible after moving into the MCPHS dorms.
"I wouldn't know anyone if I hadn't joined the fraternity. I feel like we're secluded out there," he said. "I know my roommate is transferring, and this is one of the big reasons. We don't feel like part of the school."
A variety of criteria, including deposit date for incoming students, were considered when deciding who would be placed at these properties, according to Gatlin.
When physically comparing MCPHS dorms to Suffolk housing, students said furniture is outdated, spaces seem smaller, and even laundry is a quarter more expensive per load, according to Bourgoin.
"I think Suffolk finding a space for us to live was really nice, but I also feel like they should have refunded us or made us pay the same as MCPHS students to live here," Bourgoin said.
Gatlin, however, said he has received very positive feedback from students living in these halls and very few are requesting a change for next semester.
One positive attribute of living at MCPHS, according to Lentoni, is that students are eligible for free teeth cleanings from MCPHS dental students.