Admin graduates
The man who headed student enrollment at Suffolk for the last 12 years is leaving.
Assistant Vice President of Student Enrollment John Hamel oversaw undergraduate admissions and the merit awarded to first-year students. Hamel accepted a position with the National Association of College Admission Counselors and will soon be moving to Virginia.
"Every day was a challenge at Suffolk, but I look back at the place very fondly for the opportunity it gave me. It's an easy place to fall in love with."
A university spokesman spoke on Hamel's work at Suffolk, and said, "John has been an instrumental part of Suffolk's admissions and enrollment success. He is now taking his enrollment expertise to a national organization that focuses on admissions, and we wish him the very best in those endeavors."
Hamel said the position allowed him to interact a great deal with students and have an impact on their lives, and he said this interaction will unfortunately be missing from his next endeavor.
"I think [I will interact with students] to a certain degree at the national admissions level, but I'm not seeing college students every day in an office in Arlington, Virginia."
While Hamel is excited for his new journey, one regret he has from his work with Suffolk is the university's inability to make it onto the "Colleges That Change Lives" list. However, he walks away with a sound perspective of his time working with the university.
"I think, probably, more about my failures than I do about my better experiences," he said. "I could have done a little more, grown a little more, but this is a way to give someone else an opportunity. There are some tremendous people in this profession."
Now, as Hamel prepares to oversee national college fairs, he is thinking ahead to the many other considerable changes he will experience. One obvious adjustment will be the move south, as he said it "still feels like a trip."
"I've lived in New England my entire life," he said. "Picking up and moving to Virginia, 15 minutes from the White House? It's an experience."
The move, Hamel said, will be difficult to get used to, but he is excited to get to know his new home on a more personal level with his family.
"I'm looking forward to the opportunities. Being able to walk over to the Smithsonian after work and listen to a lecture … I've traveled to DC before, so being able to do it in a more routine way will be fun," he said.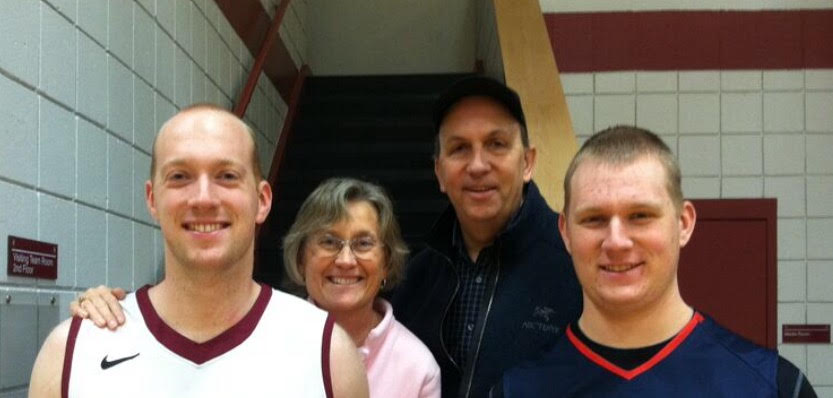 Much different from the work he has been involved in at Suffolk, NACAC will require Hamel to see collegiate experiences through a national filter rather than through the eyes of one small, private university in the process of rebranding.
"I know what happens at a college fair when I show up as a representative for Suffolk. The work that goes in is huge, and there's a lot of detail that goes into it," he said. "It's a challenge, though. It's a national group with different national interests and positions."
Hamel said he didn't always see himself on a national level of collegiate admissions, but sees the career path as one that will present him with connections.
"It was intriguing enough that I wanted to have some conversations. I didn't grow up wanting to be the director of national college fairs," he said with a laugh. "I see it as an opportunity that extends beyond a national sense of what I do at Suffolk."
"It's an opportunity to leave a mark," he said.
Hamel said he ultimately sees himself amongst the countless professionals whom he looks up to, and he gives credit to those that he has and will be working with.
"I'm really a small fish in a big pond of admissions people, great people who set a standard for everyone else in this field," he said.
For Hamel, whatever he is doing, as long as student success is involved, is suitable for him.
"I had some fun every day in my job at Suffolk. It comes from interaction with students," he said.
Hamel and his wife Cathy and two sons, Tom and Andrew, extend their gratitude to the entire Suffolk community as they leave behind over a decade's worth of fond memories and friendships.
View Comments (1)
About the Contributor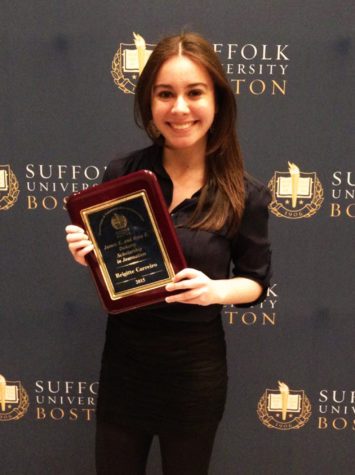 Brigitte Carreiro, News Editor
News Editor for the 2015-2016 year, print journalism major and intern at the Improper Bostonian magazine.